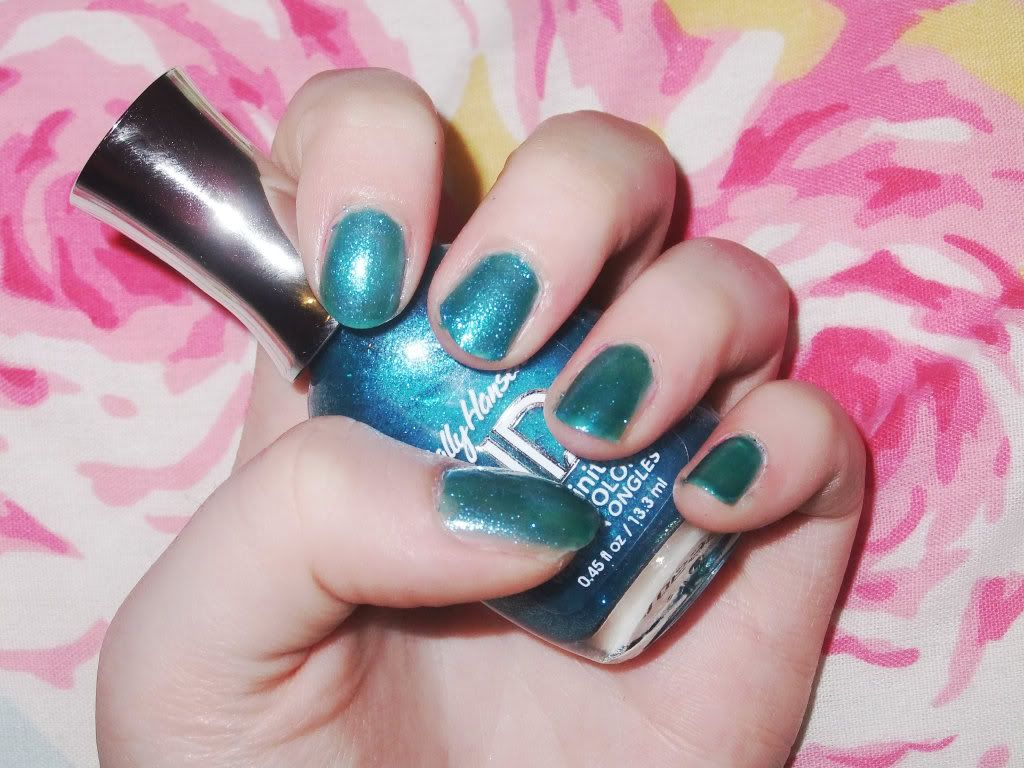 Sally Hansen HD Nail Colour in 14 Spectrum
First of all I fell in love with this shade when I first spotted it in Poundland. Everything about it was appealing. I really like the amount of glitter in this polish and I love how it's a purple duo chrome, something I lack in my collection. Although I feel like the purple could have been a little more noticeable to really satisfy my expectations as it looks so much more wonderful in the bottle. When applying I found this polish to be quite watery and the actual back polish was quite transparent compared to the glitter although it was buildable and I was happy with 3 coats.
Are you a fan of duo chrome polishes? Do you like the Sally Hansen brand?