Want to hear my thoughts on the Mudd Original Mask?
"100% pure clays containing special minerals absorb excess oil, deeply embedded dirt and make up. After use, skin feels smoother, softer and deep-cleansed. Helps control spots and blackheads as it tones and tightens the skin. None-comedogenic, so it won't clog pores or cause blemishes. Dermatologically tested and lanolin-free formula."
This contains 100ml of product which lasts up to 10 uses and retails at £4.99.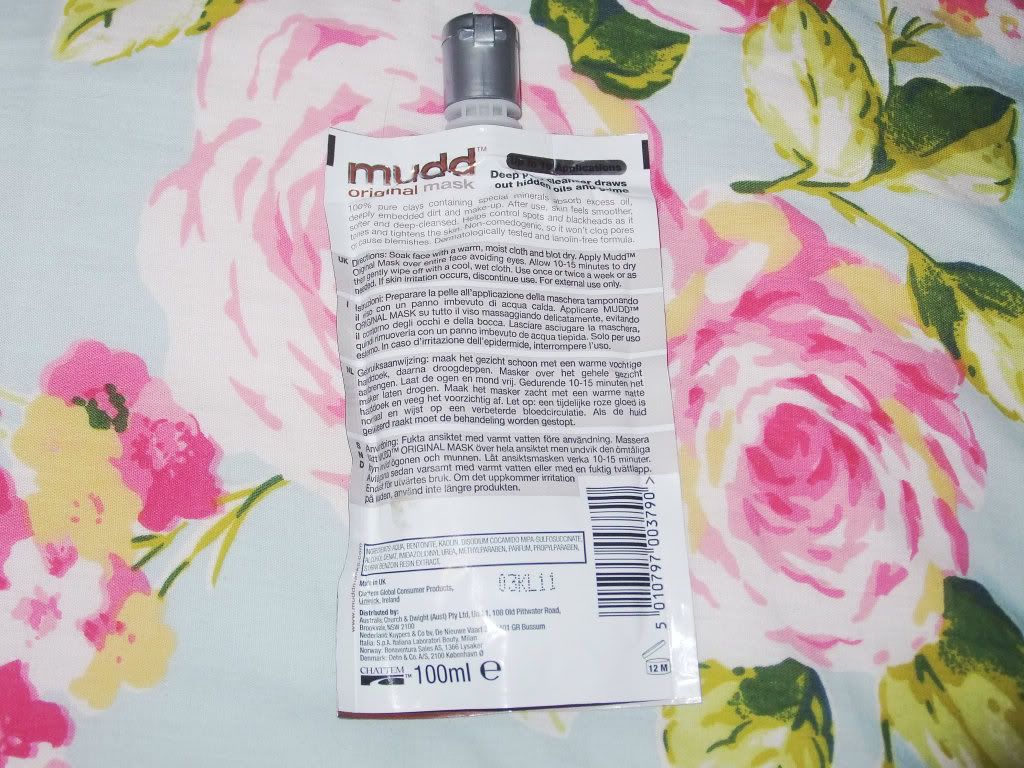 I love how simple, yet effective the packaging is. The product is secure, yet easy to distribute due to it's handy cap which I much prefer to those hard to open sachets. Another thing that impressed me, was how the little cap really prevents the mask from drying out.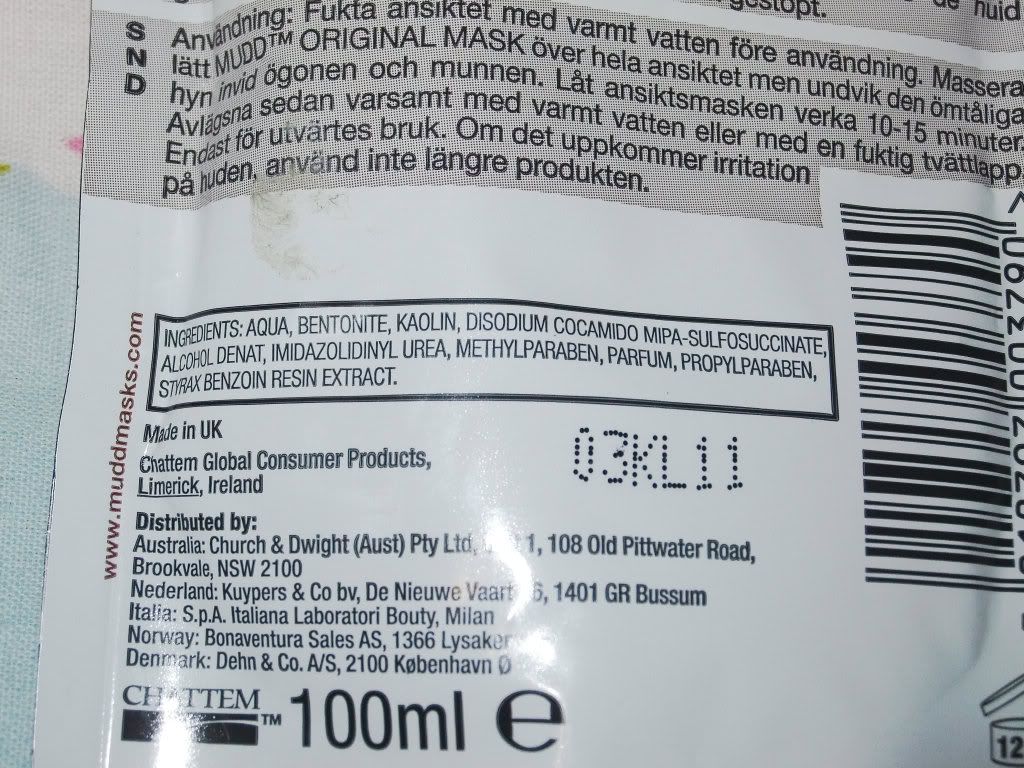 First of all, this mask is a sort of dark green colour, which can make you look, well, a bit freaky, but I guess that's part of the fun of face masks. Anyway, enough on that. When I applied the mask, I instantly felt my skin being soothed and cooled which I liked. What really surprised me about the mask was how long it took to dry and see results. Within 10 minutes the mask was dry and my horrible blackheads, dirt and oilyness had been drawn out of my skin right before my eyes. Yes it was disgusting, but fascinating at the same time. I thought it was pretty amazing considering the mask only retails for £4.99. After removing the mask, my skin did feel on the dry side which is certainly a rarity for me, but to be honest, after seeing the dirt and oil removed, I expected that.
Cheap
Secure and easy open packaging
Generous amount of product
Soothing and calming on the skin
Oil and dirt is visibly removed
I think this is an amazing mask, and it's quickly becoming my favourite after seeing it effectively remove a fair bit of that horribleness from my skin. Yes it's a little drying but it's expected when it removes the nasty oilness from my skin plus, it's nothing a bit of moisturiser can't solve. I think this is superb for the price. No it doesn't remove every single blackhead and bit of dirt and it doesn't leave you with instant perfect, flawless skin, but it does remove a fair bit and leaves your skin in much better condition. This is a lovely once a week treatment and is perfect if you suffer from horrible breakouts or oily/combination skin if you want to prevent your skin from getting worse. I'd definitely repurchase this product.
Have you tried Mudd masks?