Want to know my thoughts on the Michel Mercier Detangling Brush For Thick Hair?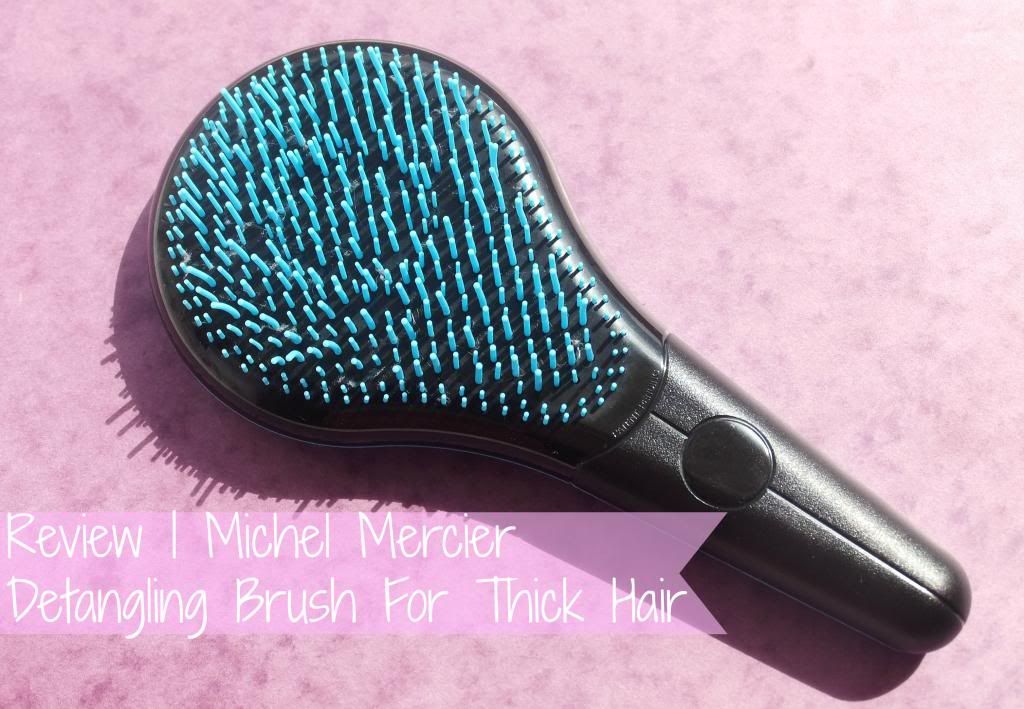 "

The Michel Mercier detangling brush for thick hair will glide through curly, Afro Caribbean and Thick hair types with ease, dramatically reducing painful tugs and pulls, hair loss and split ends. The thick but flexible bristles are designed especially to target thicker, fuller locks.
For those who know the pain of brushing, look no further. The Michel Mercier Brush works perfectly with all hair types, from dry colour damaged hair to thick European, Afro and Asian hair textures. Gone are the days of tugging until the brush handle breaks, it glides smoothly through wet or dry hair, curly or straight, and is even gentle enough to tackle hair extensions and real or synthetic wigs."
The brush came in a card board box which unfortunately arrived ripped and battered but the brush was luckily all in tact.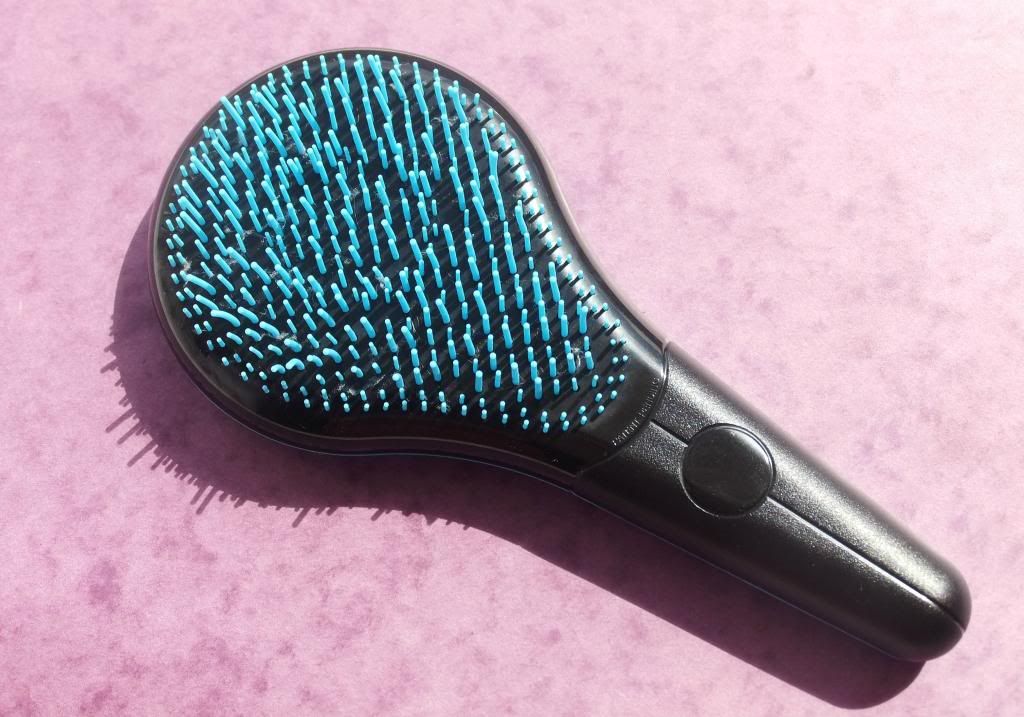 I was lucky enough to be blessed with really thick hair and although I love it, brushing can be a pain in the bot, especially since my hair is prone to knots and tats. The Michel Mercier Detangling Brush For Thick hair contains 428 bristles
at different heights with a "unique geometric distribution", The brush is supposed to help to disperse the pressure placed on the hair during brushing, resulting in easier detangling, reduced hair loss and breakage, and a far more pleasant brushing experience overall.
I'm no expert but when I used this brush I found it was far less painful that your average brush. Don't get me wrong, brushing those stubborn knots out was still unpleasant but by using the brush, it was easier and quicker to get the tats out. I do however have to disagree with the reduced hair loss claim as I lost the same
amount
as any other brush I've ever used but hey ho, it's better than losing more.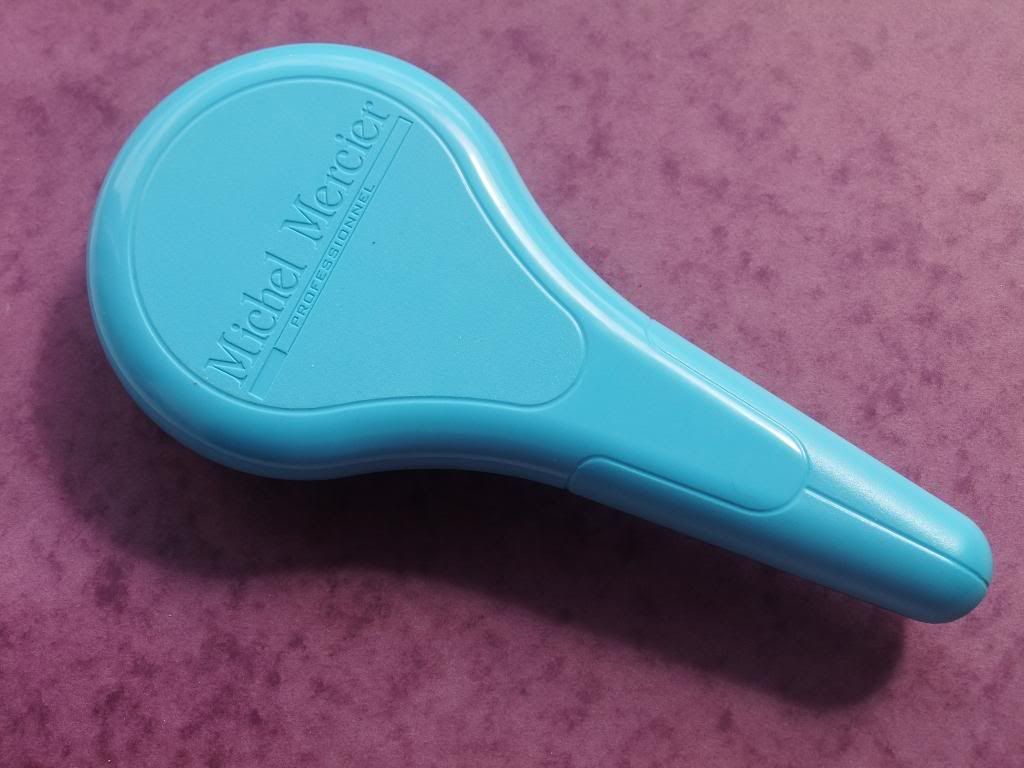 Great colourful design
Less painful that the average standard brush
Easier and quicker to get tats and knots out
A little pricey for a brush
Didn't live up to it's reduced hair loss claims
Although this brush isn't perfect, it's certainly one of the best that I've tried. It is a little expensive for a brush but if you're in desperate need of a decent brush to tackle thick hair, I recommend this as I found it really reduced the time taken to remove knots and tangles.
Have you tried any of the Michel Mercier brushes?