Want to know my thoughts on the Anatomicals Oi! You Throbhead Heachache Relief Balm?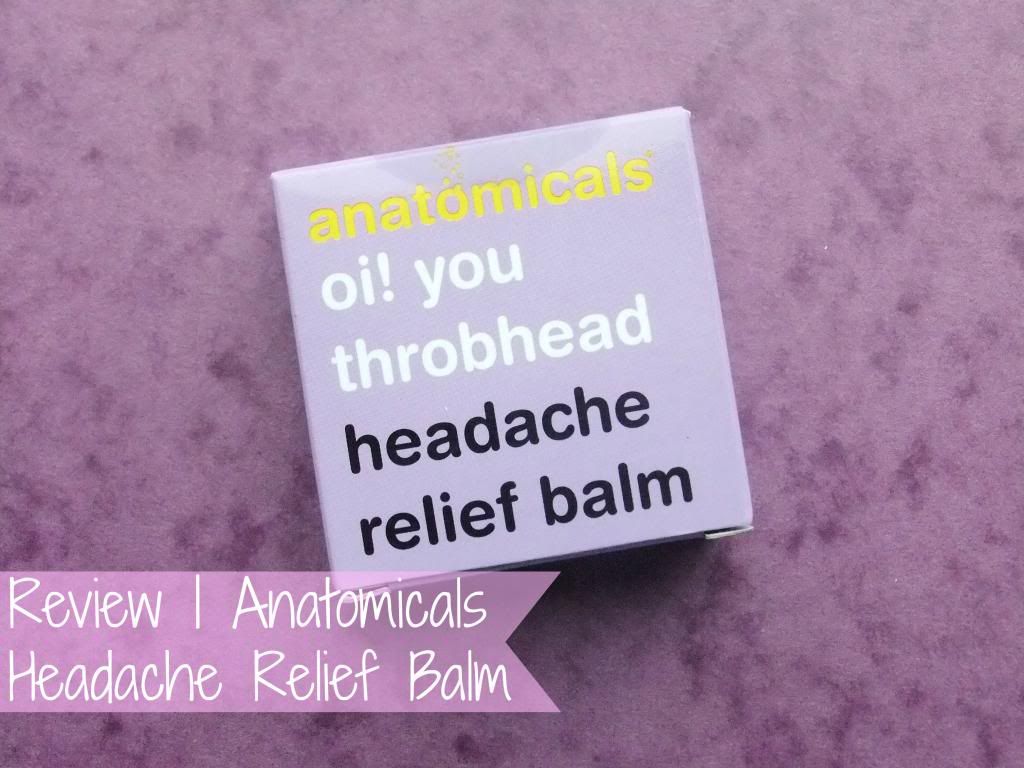 "

Anatomicals Oi! You Throbhead Headache Relief Balm does exactly what it says on the tin! It's the thumpingly brilliant replacement for Anatomicals The Bender Mender.
To add insult (although we see 'throbhead' of more of a condition than an insult) to injury, you've also got a jolting pain. Rub this balm into your temples, if you don't you're a blithering ignaramous, now that's an insult!"
There's no denying that Anatomicals packaging is fun, quirky and never fails to put a smile on my face. Not only that but it does the job and is safe and secure.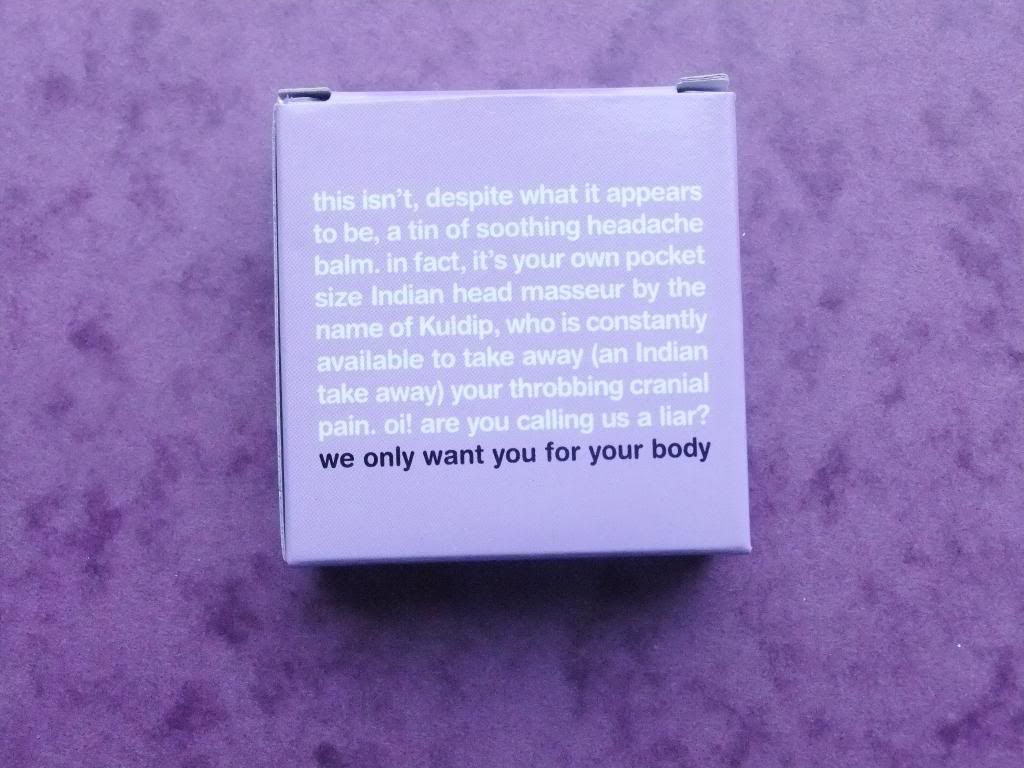 Before you even open this little tin up, the scent hits you. I'm not a big fan of the essential oils that this product contains (Lavender I'm looking at you in particular) but the Mint takes over the other scents which I really don't mind as I quite like it. As a young lady who suffers from headaches and migraines on a regular occurrence, I'm always on the look out for some form of relief treatment as with the pain I can end up feeling pretty unwell, to the point where I can't face any light and quite often, I throw up. Yup, migraines and headaches are certainly not fun. Anyway, when I was sent this bad boy, I thought I'd give it a go and fingers crossed it would do some good for me. The balm has a quite waxy, oily texture which I expected after reading the ingredients. When popped on it does leave a bit of an oily patch on the skin which can look a bit, unattractive but if it helps with pain, does it matter that much? When I felt a migraine coming on, I quickly popped a little amount of product onto each temple and hoped for the best. After roughly a minute I began to feel a very cooling sensation despite putting a very small amount of the balm on. As for tackling the headaches/migraines, it's not a miracle product. It's not going to cure and get rid of them. But, it does really help to take that nasty edge off. Teamed with some tablets, this can really help to ease the pain and makes you feel a lot better.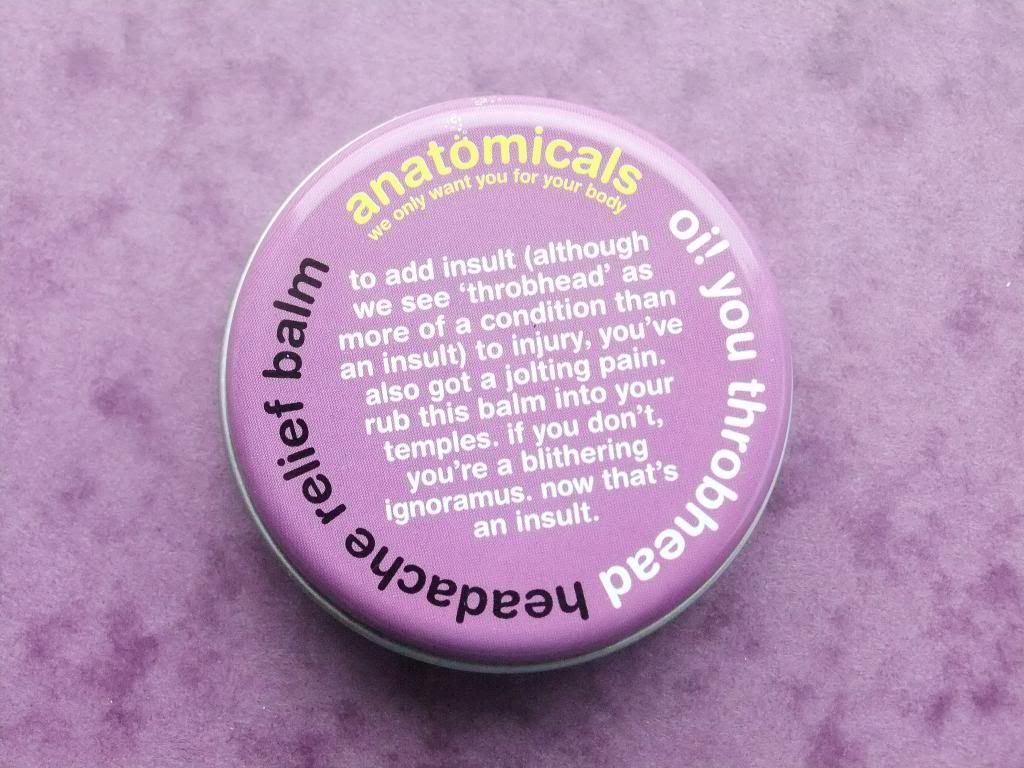 Affordable
Quirky secure packaging
Smells good
Creates a nice cooling sensation
A little is needed for noticeable results
Helped to take that sharp edge off my migraines and headaches
Can be a little oily on skin
This is a really good product to team up with tablets if you suffer from headaches and migraines as it helps to take off that nasty edge and allows you to feel a lot better.
What's your favourite headache relief treatment?