Want to know my thoughts on the MUA Pro-Base Primer?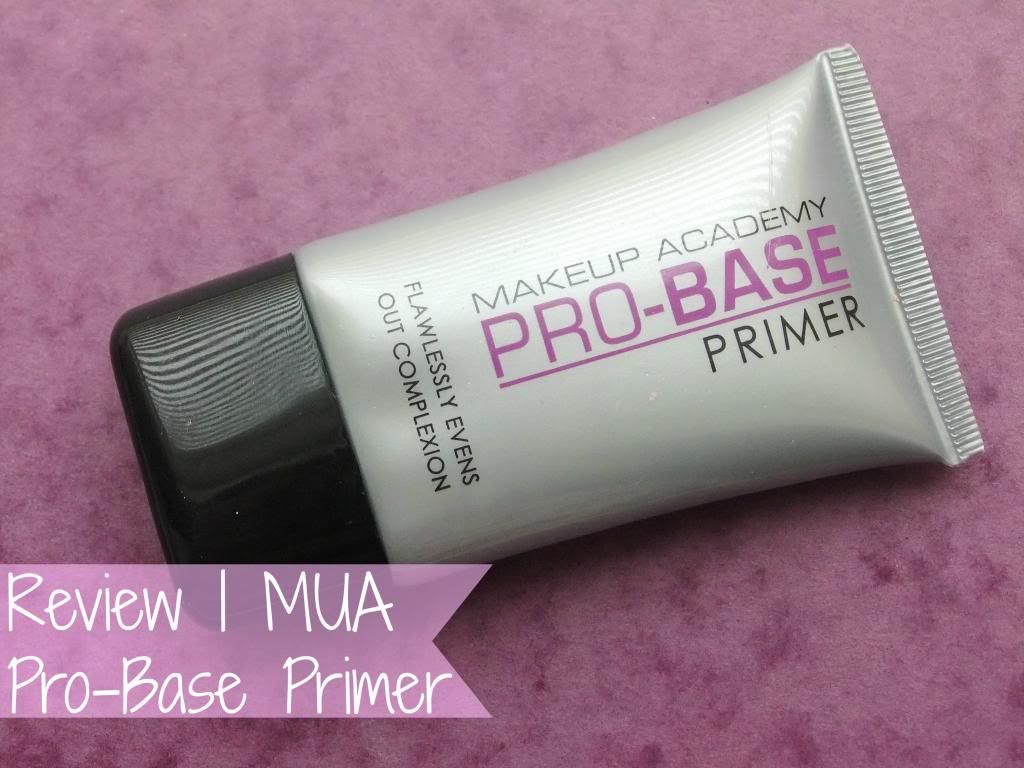 "

Have you ever applied your Foundation only for it to slide off your face a few hours later? (FYI, MUA Foundation totally doesn't do that!) Anyway, that'll happen no more with our amazing face Primer from MUA! Just pop it on moisturised skin before your foundation and you'll notice a difference instantly. What it does is that it creates the perfect base for you to pop your makeup on top of. It does this by slightly mattifying the skin, smoothing out the texture and helping reduce pore size. When you pop your foundation on top it will cling to the primer and last all day, and not only that but you'll find it easier to apply. How many more reasons do you need for us to reinforce how much you need this in your life?!"
There may be a slight confusion with this product as when you hop onto the MUA website you can't find this primer, well you can, but it doesn't appear as Pro-Base Primer. Basically, I ordered the MUA Primer in the black packaging which is simply called "Primer" and this guy turned up. My guess is that they are changing the packaging of the regular black primer to this much more eye catching design as the info on the black packaging and on this one is the same. Anyway, I like the packaging and haven't found any faults with it.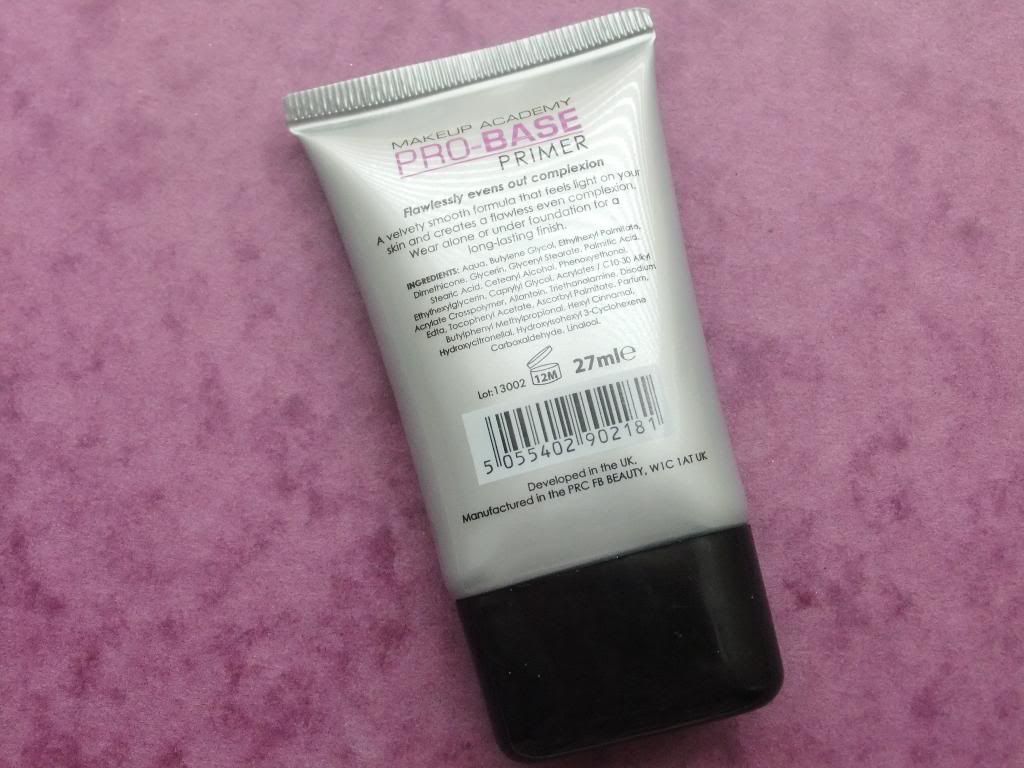 Throughout August I really enjoyed wearing the Pro-Base Primer. So much so that I mentioned it in
my August favourites
. For me, this product played a brilliant part at keeping my make up looking good during the hot weather, particularly by keeping those nasty oily areas under control. From the moment I applied it, I knew I was going to get along with the product as it dried very fast so I didn't have to awkwardly wait to apply the rest of my make up like I have had to in the past with other primers. Not only was the drying time top notch but it provided me with a nice smooth base ready for my foundation and the rest of my make up which just made application that little bit easier and helped to achieve that flawless look. On the days that I wore the Pro-Base Primer, I noticed my make up did last a little longer, roughly 2 hours which isn't bad at all. My only problem with the primer is it clings to my dry areas. Throughout the Summer I didn't really find it a problem as my skin was more oily but now that the colder weather is coming in and I'm getting more dry patches, I'm beginning to notice which can look a little rubbish.
Affordable
Gives the skin a nice smooth base ready for foundation
Prolongs wear time of makeup
Kept Oily areas under control
Dries fast
Can cling to dry areas making them more noticeable
For Summer, this has been a brilliant product but now the colder weather is coming in and my skin is becoming drier, I think it's time to pop this away and keep it for when my skin needs a little more help when it comes to oil control rather than hydration as I don't really fancy making my dry areas stand out more than they already do.
What's your favourite primer?