Want to know my thoughts on the MUA Undress Your Skin Shimmer Highlighter?
What is it?
It's a powder highlighter that's said to be lightweight and transforms your complexion with luminescent shimmer.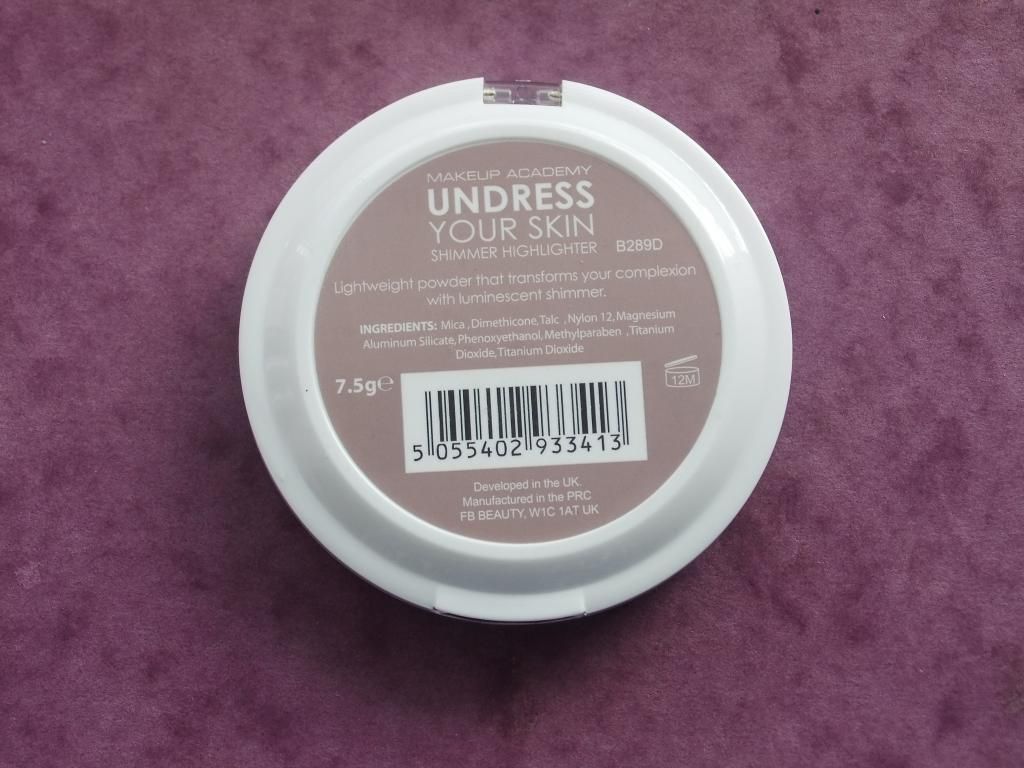 Price
Packaging
The highlighter comes in a white plastic compact complete with transparent lid. It's not the most luxurious packaging the world have ever seen but it does it's job at keeping the highlighter safe and is easy to store.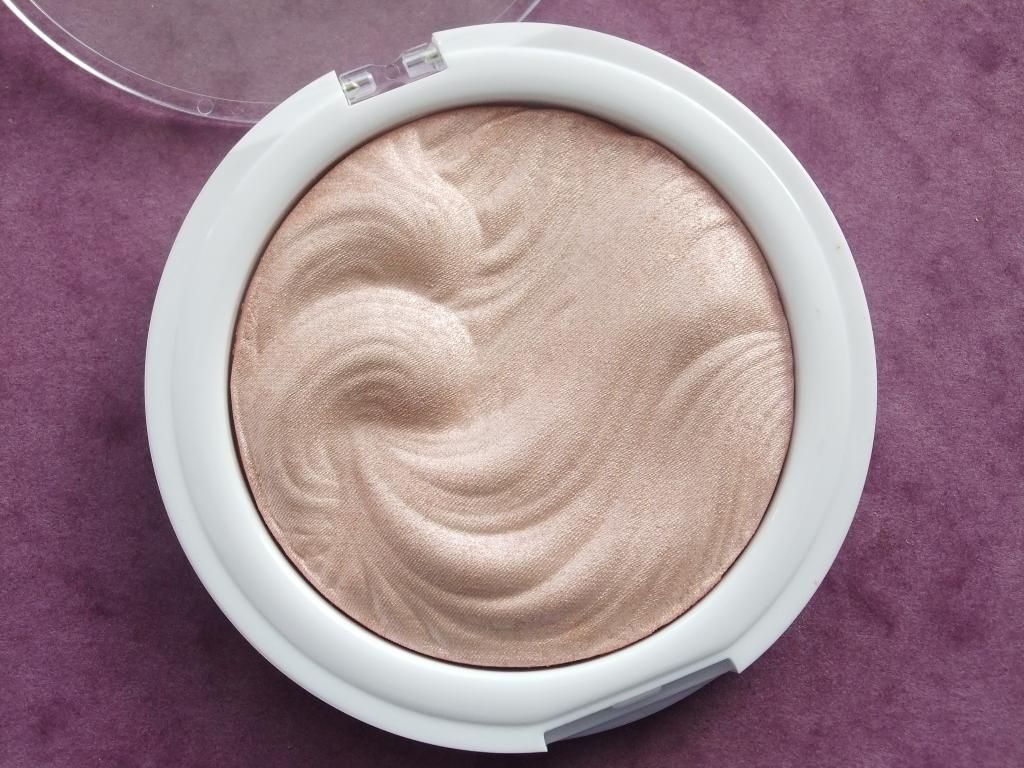 My thoughts
Believe it or not but I'd been trying to get my hands on this Make Up Academy product for absolutely months before I managed to pick one up. Every time I tried to order on the MUA and Superdrug site it was out of stock, even when I went to my local Superdrug stores there wasn't one in sight. I was actually beginning to give up hope until I finally spotted one. Was it worth the months of waiting and hunting down you ask? I think so. The MUA Undress Your Skin Shimmer Highlighter is a pearly champagne pink shade that looks slightly metallic and works well on my cool, pale complexion however I know people of all skin tones love the MUA Undress Your Skin Shimmer Highlighter so I'd imagine most people would find the shade to work well for them. When used lightly it adds just the right amount of shimmer to the face without making you look over the top but if you are after a more noticeable highlight for say, a night on the tiles, this can easily be built up, or blended out if you accidentally apply too much. Also, if you're in need of a good inner corner highlight, there's nothing stopping you from using the highlighter as I find it works really well. In terms of staying power I find it lasts around 7 hours on me which isn't at all bad, especially for the price you pay. Personally I find this product to be quite similar to MAC's MSFs. Having said that this is definitely not as soft, silky and finely milled as the Mineralized Skinfinishes, but at a whopping £19.00 cheaper I can't really complain as it's a good budget alternative. Also, anyone else notice the similarly to MAC's Extra Dimension Highlighter when it comes to the embossed design? It's well known by now that MUA like to take "Inspiration" from pricier, higher end brands which normally I find a little shady but on this occasion I can't help but love it.
Pros
Affordable
Packaging keeps the product safe and is easy to store
Gives the skin a lovely glow
Doesn't look dramatic or over the top (Unless that's the look you want, you can build it up)
Can easily be built up or blended out
Can also be used as a eyeshadow
Purse friendly alternative to a MAC MSF
Wear time isn't bad
Cons
Not as finely milled, soft and silky as MSFs (However at a mere fraction of the price it's nothing to turn your nose up at!)
Overall
I've thoroughly enjoy using this product and really can't fault it. Although it took me months and months to track down, I think it's safe to say it was worth the wait as it's a fabulous highlighter, I'd even go as far as saying that in my eyes it's one of the best products MUA have come out with so far.
What's your favourite Make Up Academy product?
Shannon xo