Hey beauties!
Just a quick review on the Lacura Shimmering Day Cream.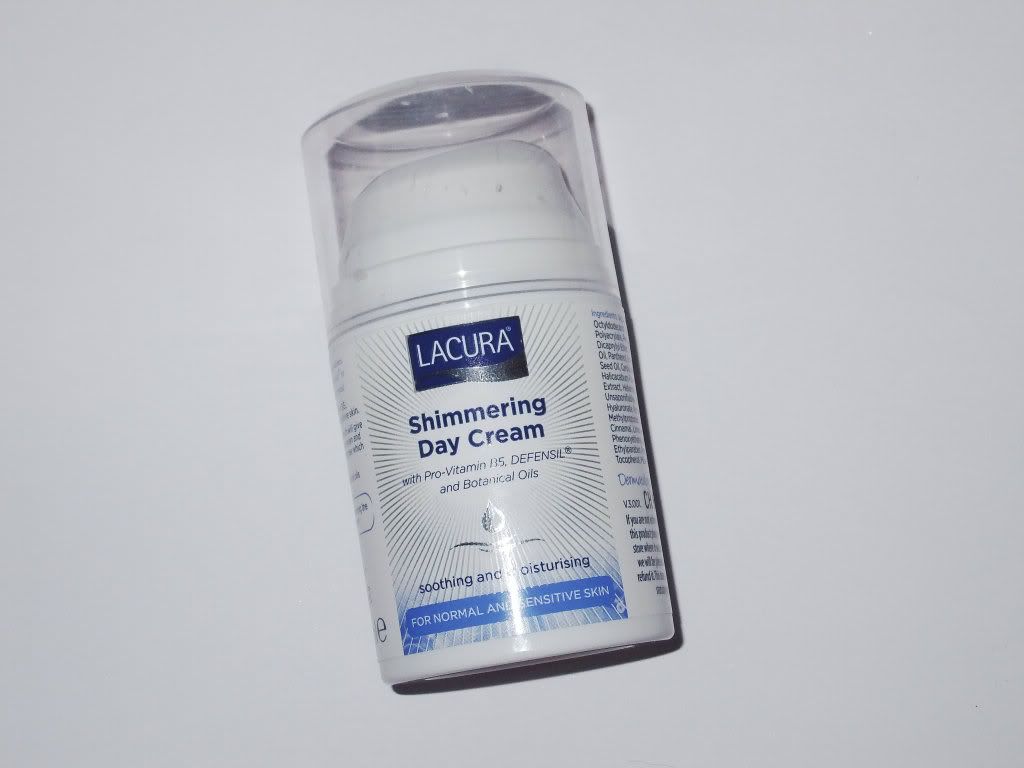 Price
This product retails for the very little price of £1.99 and is available from ALDI.
Packaging
The product in a bottle with a pump on top, which stops any nasty spills. Although this is great, the packaging is a little on the bulky side for my liking. I also don't like the fact that you can't see how much product is left in the bottle.
Ingredients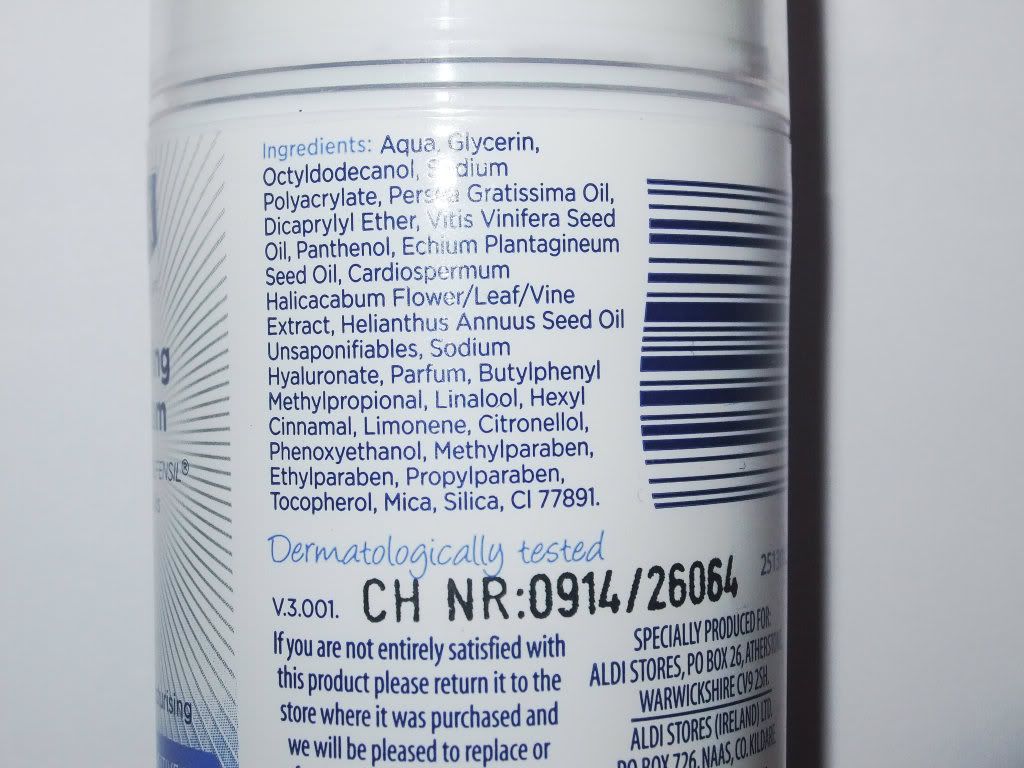 What I think
Personally I find that one pump is enough for my entire face. Once applied, it leaves the skin looking nourished. This cream is aimed at those with Normal and Sensitive skin. Although I have Oily skin, I thought I'd see how it worked anyway. I did fear that it may have been a tad greasy for me, but I was wrong. The cream isn't at all greasy but it does take a little time to sink into the skin. Even with foundation applied over the top, it gives a lovely natural healthy glow to the skin. Oh and as for the smell, it smells good enough to eat. It has a sort of peachy fragrance to it which to me, smells great. A word of warning thought, if you do apply a bit too much you may end up looking like a Christmas decoration, so be careful as a little goes a long way.
Pros
A little goes a long way.
Smells gorgeous.
Not greasy.
Give the skin a natural glowing effect.
Cheap.
Cons
If you apply too much, it can look a little on the silly side.
Only available at ALDI stores.
Bulky packaging.
Overall
I think this product is fantastic for £1.99 and I love the effect it leaves on my skin. I'm not to keen on the packaging but the smell of the product and results distract me from that.
I give this product 8 out of 10
Have you tried any Lacura products?