Want to see how I achieve flawless looking skin?
Hey beauties!
I often get compliments on my skin whenever I post FOTD pictures and in my none web day to day life. The truth is my skin is disgusting. I suffer from horrible oily skin which often means breakouts and general disgustingness. Although I do take care of my skin by having a strict skincare routine, it often doesn't want to cooperate. I've tried many foundations but none have seemed to be able to cover my greasy imperfections enough to make it look flawless, until I discovered veil cover cream which literally covers everything. You can use it as a concealer, a base for make up or as a foundation. I like to use it as a foundation as it's got the best coverage and totally gets rid of any redness. Want to see how well it works?
Before
Yes, this is spotty make up free me, 10 minutes after waking up and chilling in my boyfriend's hoody. How very glam. I am aware that I look oh so unattractive, so please don't be nasty. Just to show you how bad my skin can get, I decided to do this post in the middle of a breakout to show just how well the cream works.
After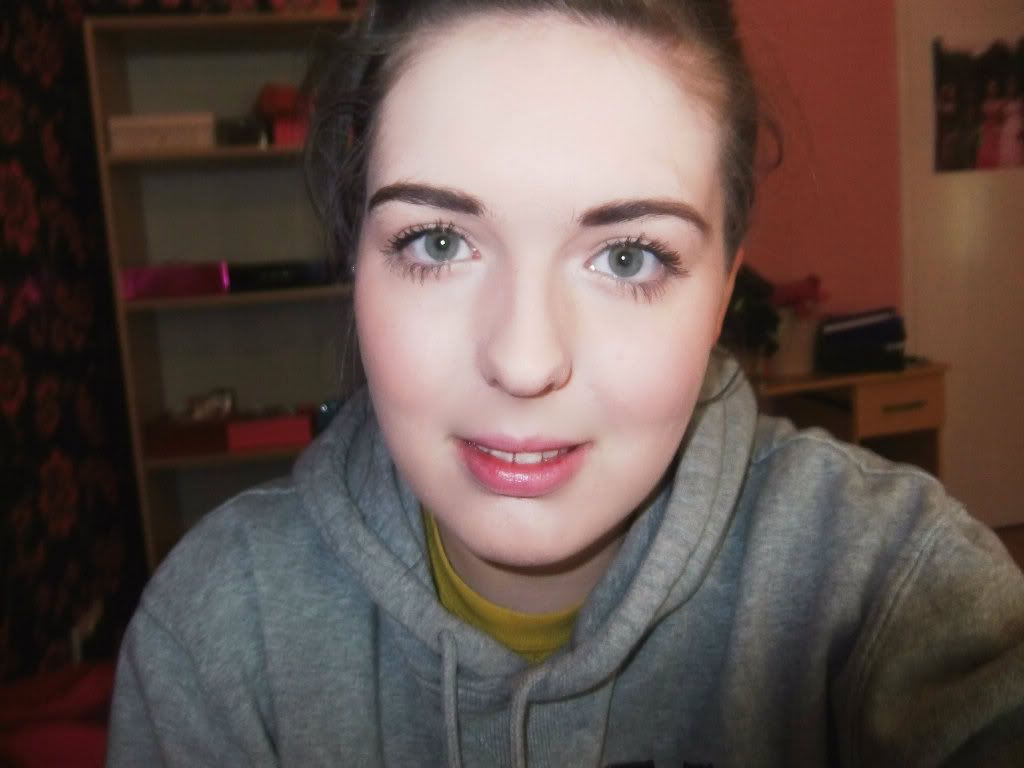 Ah yes, a made up, much more decent looking me.
See how well the cream works?
So there's my secret.
If you'd like a much more in-depth post on Veil Cover Cream, please do leave a comment.
How do you achieve flawless skin?