Hey beauties!
Today I thought I'd do a review on the Petal Fresh Botanicals Aloe & Peppermint Facial Cleanser which claims to be a cool and refreshing tingle deep pore cleanser. Want to see what I thought of it?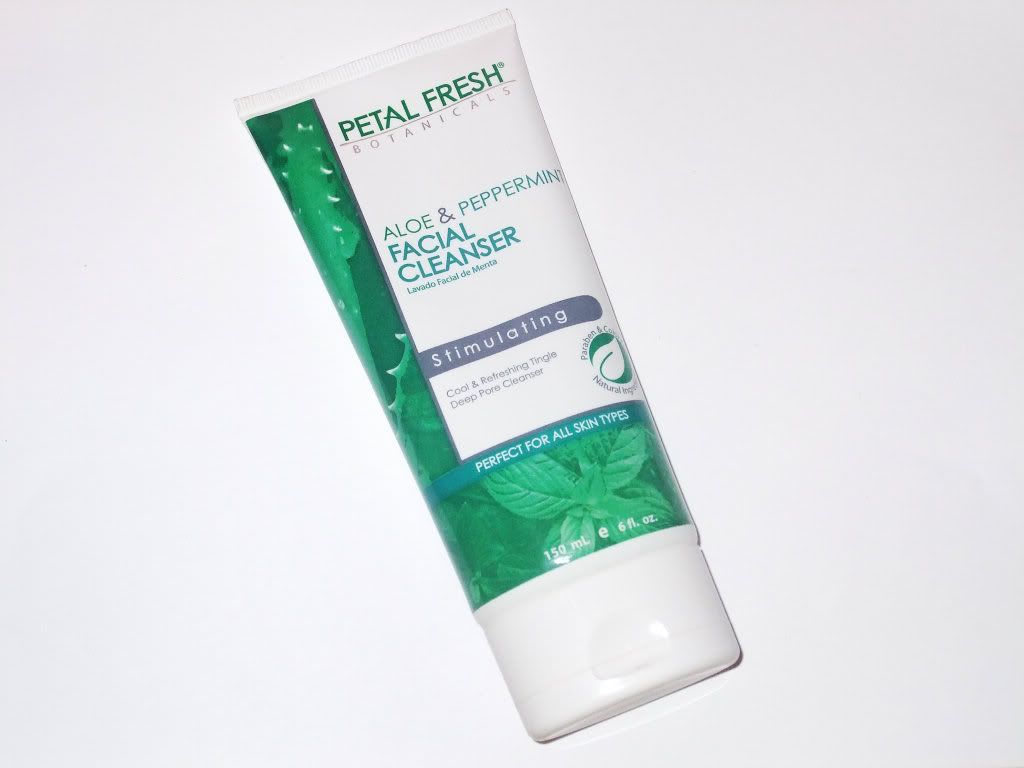 What Petal Fresh Say…
"Only Petal Fresh Botanicals captures the strength of natural herbal extracts and essential oils, and when combined with key ingredients, allows for your skin to deeply absorb the nutrients, delivering visible results"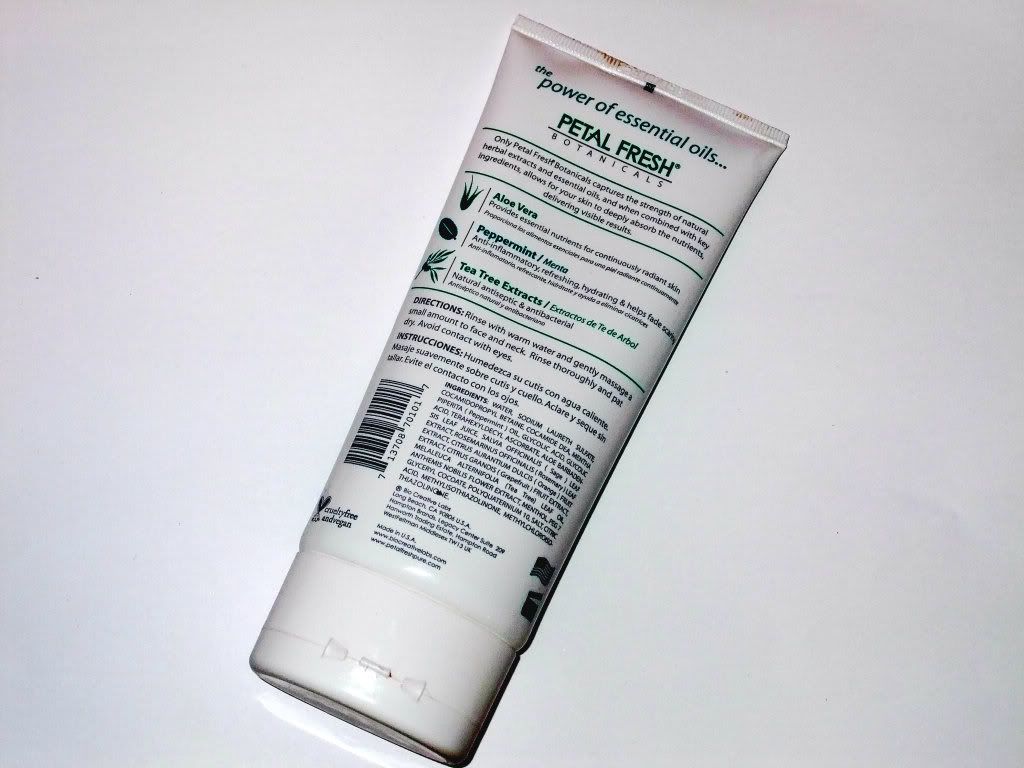 Ingredients
Price
I found the cleanser in Family Bargains for the very small price of £2.99 for the 150ml bottle.
Packaging
The product comes in a fairly simple squeezable bottle type device. Nothing overly fancy but it does the job, certainly better than one of those pots where you have to stick your fingers in to get the product out. Am I the only one who finds them a bit annoying?
My Thoughts
I found this cleanser to be really good for the price. As soon as I popped off the cap, I was greeted with a very refreshing minty smell which was quite pleasant, so pleasant that it smelt as thought it was good enough for my palette. Don't worry, I didn't have a taste. This smell was of course coming from the Peppermint that the product contained. Peppermint is meant to be an Anti-inflammatory, refreshing, hydrating and is also meant to be great at fading scars. Now I won't lie, the cleanser is certainly refreshing and did manage to take away a little of the redness that was in my face but I don't really think it was hydrating. Once on the skin it was like a thick sort of slime due to it's gel like formula but once washed off, I found that it did leave my oily acne prone skin feeling rather dry, as though I'd had a face lift dry. Of course I immediately slathered my face in my trusty moisturiser, problem sorted. Oh and as for the scar fading claims, well I'm yet to see any change on that front. I think I'll give it another few months and see how it goes but I'm not expecting too much. Other than the whole skin drying situation, I found it to be a pretty good cleanser. I did experience a slight tingling sensation when I first applied the product to my skin but it soon died down. It took my make up off well when teamed up with my muslin cloth so I'm not complaining.
Pros
Cruelty free and Vegan
Paraben and colour free
Effective packaging
Refreshing
Lovely minty smell
Cheap
Does a good job at removing make up and any other dirt that may be chilling on the skin
Cons
Hard to track down
Dries the skin out a tad
Overall
I think this product is great, especially for the small price that I paid for it. I instantly took a liking to the smell, the way it removed my make up and cleaned by skin. Although it did dry my skin out, it did the job and a generous amount of moisturiser sorted out the issue.
I give this product 8 out of 10
Have you tried any Petal Fresh Botanicals products?