Want to know what I think of the Skinology Tea Tree Face Scrub?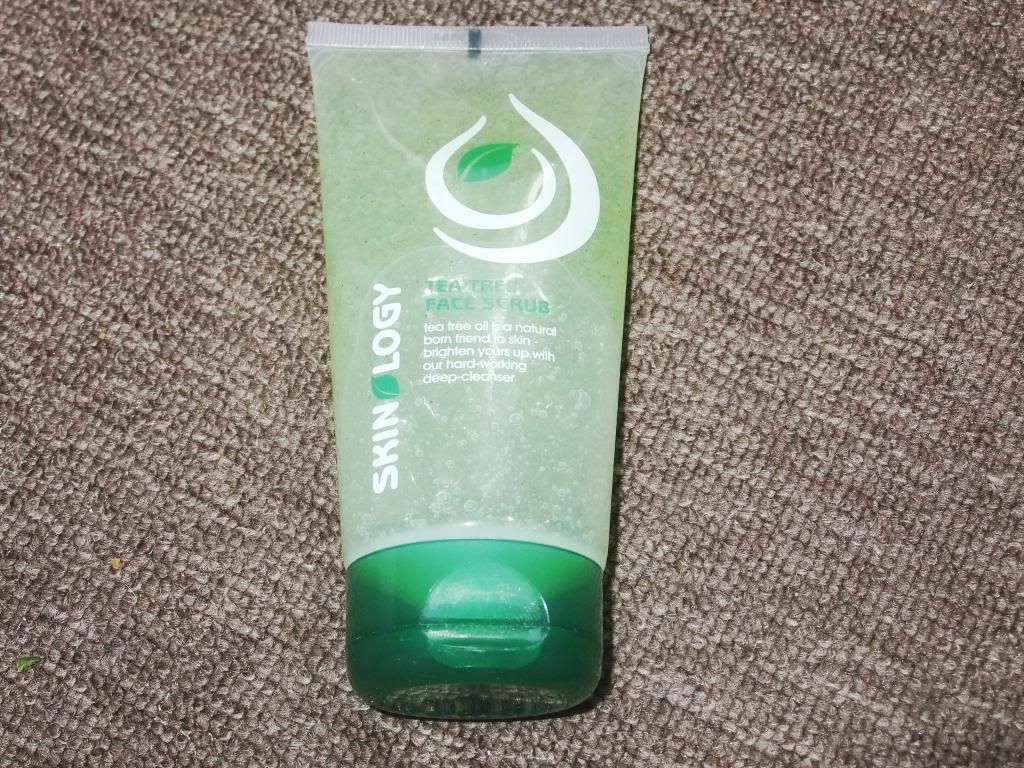 What Skinology Say
"Tea tree oil is a natural born friend to skin, brighten yours up with our hard working deep cleanser."
Price
This product is available from Wilkinson's in store and online and retails for 98p.
Packaging
Pretty basic packaging, nothing really fancy but it does a good job at keeping the product safe and secure. I also like the fact that it's transparent so you can see how much is left inside.
My Thoughts
I've been using this product for about a month now and I really quite like it. It's a nice gel scrub packed full of tiny gritty bits which when applied to the skin are cooling and refreshing. It foams up nicely and removes dead skin cells ever so gently leaving the skin brighter and clearer. Because it's so gentle, I like to use this scrub 2-3 times a week to keep flaky skin at bay and give my pores a thorough cleaning. Although this exfoliator is gentle, it can sting tiny cuts, abrasions and open skin, so if you do have any broken skin, I don't think this would be the product for you.
Pros
Cheap
Gentle exfolliates
Cooling and refreshing
Brightens Skin
Transparent packaging – Can see usage
Cons
Can sting tiny cuts and abrasions
Overall
Another great product from Skinology. I'll definitely be repurchasing this once I run out (I'm already half way through my current one!) as for 98p it's amazing. I highly recommending picking one of these up if you ever pop into Wilkinson's.
Have you tried any products from the Skinology Range?
Shannon xo