Want to know my thoughts on the Organic Surge Citrus Mint Shower Gel?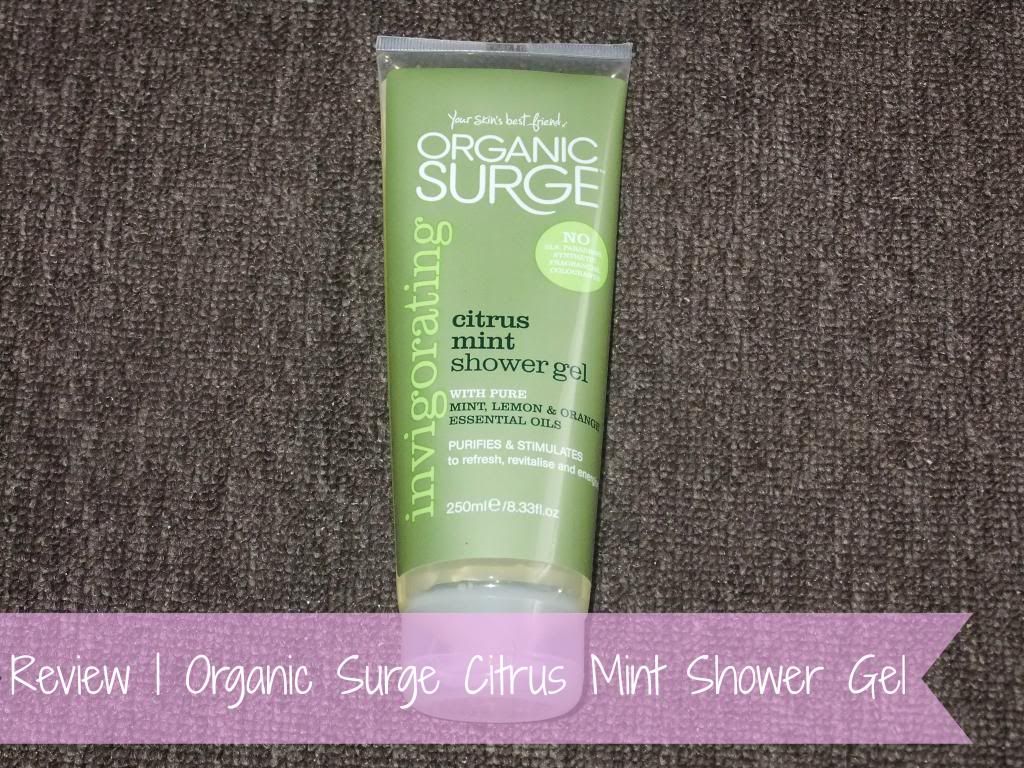 What Organic Surge Say
"Citrus Mint Shower Gel blends purifying and stimulating organic essential oils with natural moisturisers to refresh and invigorate. Natural skin healers and protective Vitamin E work to soothe any irritation or blemishes."
Price
The Organic Surge Citrus Mint Shower Gel retails at £4.07 for 250ml and is available to purchase on the Organic Surge website.
Packaging
The shower gel comes in a big tube which holds the product well. It's also very informative which is always a plus.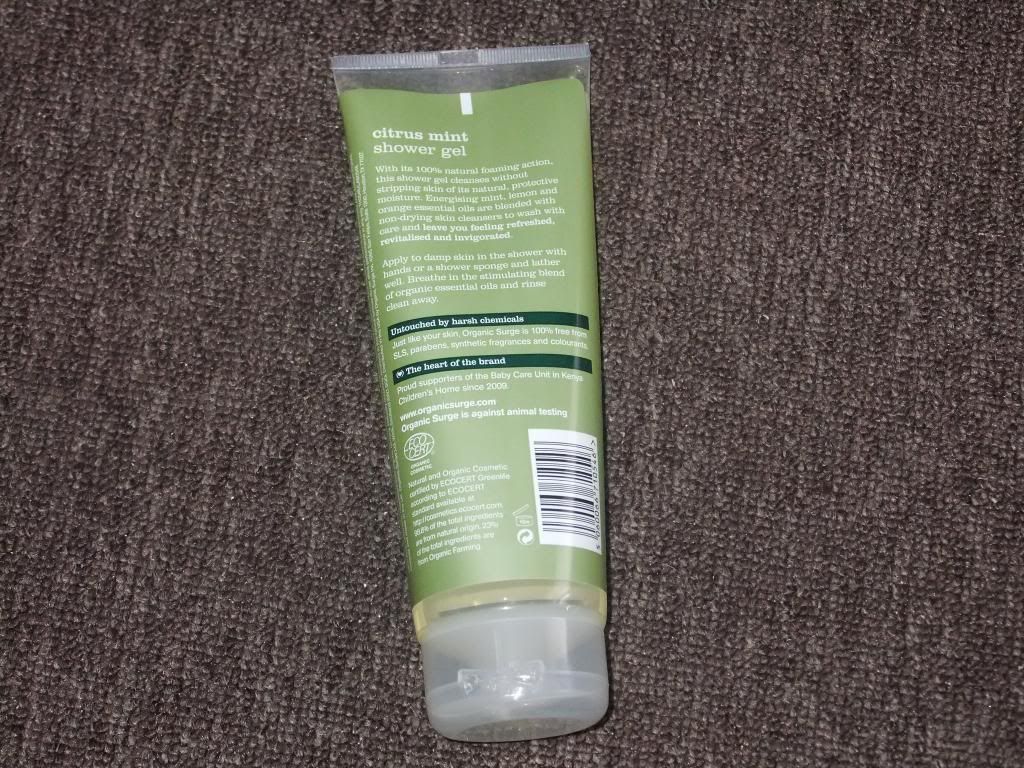 My Thoughts
I won this big shower gel over on Twitter a couple of weeks ago and have been used it quite a lot ever since. I don't think there's anything I don't like about it. It lathers up very well, smells incredible and leaves me smelling like a walking polo, not only that but it's packed full of natural goodness, kind to bunnies due to it's animal friendliness and is suitable for vegetarians and vegans. When on the skin it's nice and refreshing and gives the skin a good, gentle cleaning.
Pros
Cheap – get a large amount of product for your money
Contains no parabens, synthetic fragrances or colourants
Delicious scent
Refreshing
Lathers up well
Suitable for vegetarians and vegans
Animal friendly
Good informative packaging
Cons
Overall
I will definitely be repurchasing this and maybe some of the other Organic Surge shower gels in the near future. I like how it's deliciously scented, lathers up well and gently cleans but not only that, the fact that it's animal friendly and full of natural goodness and still manages to be purse friendly, makes it all the more appealing.
Have you tried any of the Organic Surge shower gels?
Shannon xo