Want to know my thoughts on the Faith In Nature Raspberry and Cranberry Shower Gel and Foam Bath?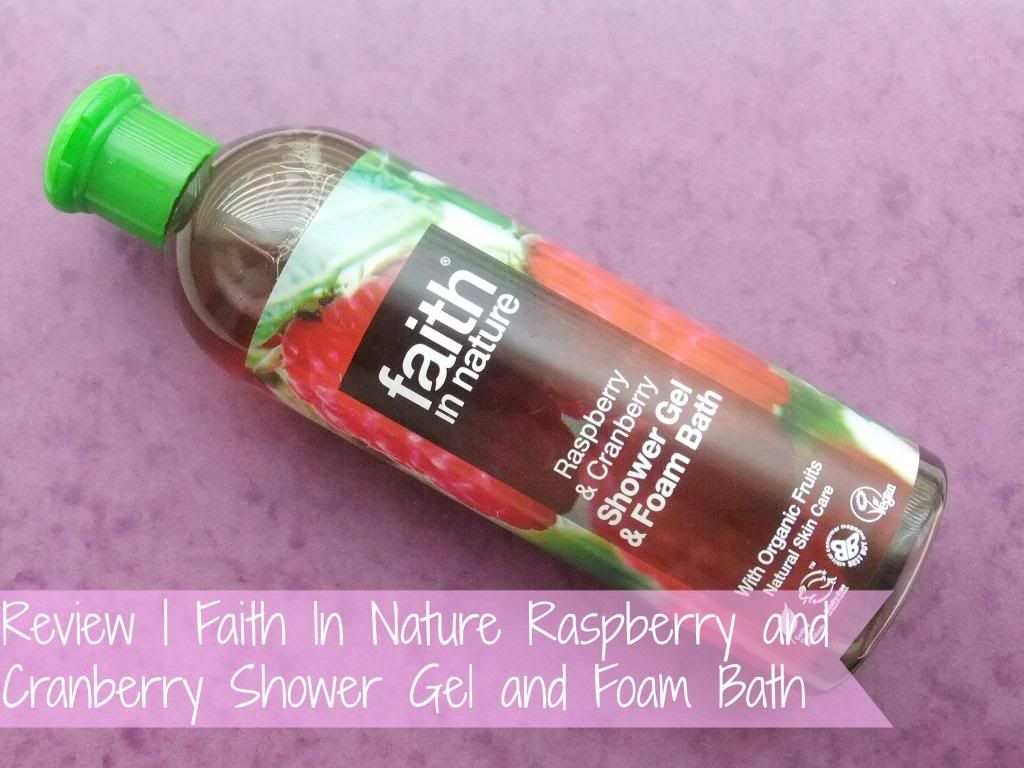 What Faith In Nature say
"This deliciously fruity shower gel and foam bath is a blend of Raspberry and Cranberry known for their antioxidant qualities. Bursting with red fruit flavours to brighten up your day. Made with organic raspberry and cranberry extracts and contains glycerine and natural vitamin E."
Price
The Faith In Nature Raspberry and Cranberry Shower Gel and Foam Bath retails at £5.45 for 400ml and is available to purchase on the Faith In Nature website.
Packaging
The packaging is simple yet effective and informative.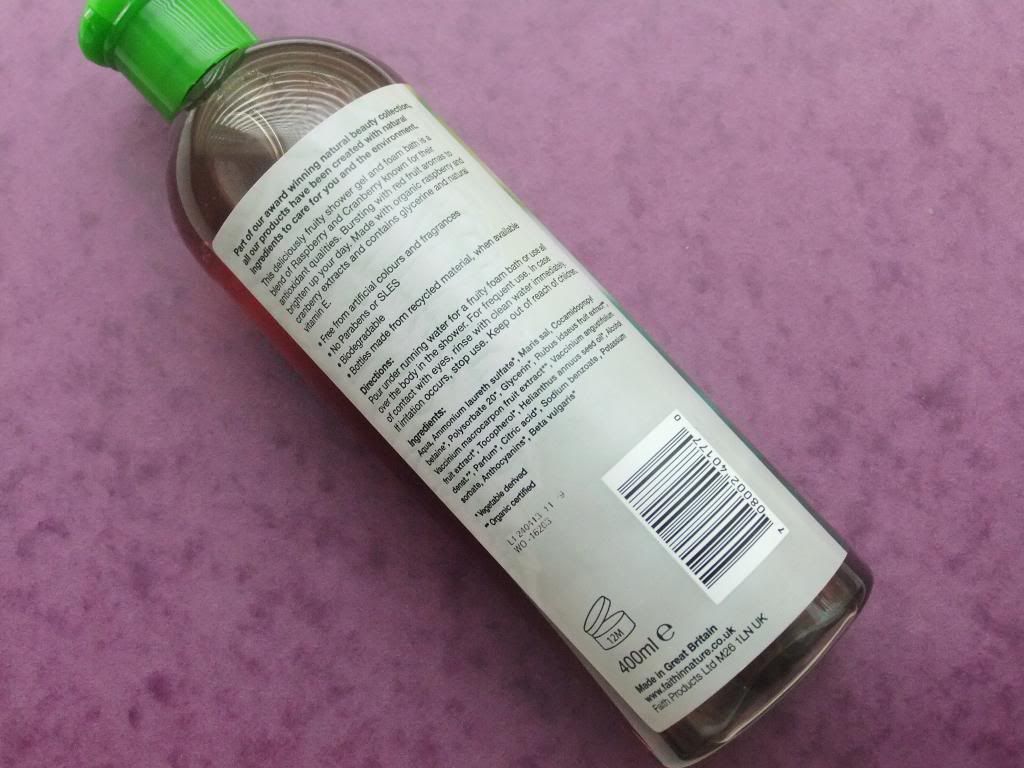 My thoughts
This product smells incredible. It's just like lovely, tasty jam and the scent lingers nicely on the skin once rinsed off which makes it even better. Like the name states, this can be used as a shower gel and as a bath foam. As a shower gel it effectively cleanses the skin leaving it nice and clean and lathers up well when rubbed onto skin. As bath foam, it creates some cracking fruity bubbles which makes time in the tub very enjoyable. The only downside to the product is the consistency. It's a little too watery for my liking.
Pros
Reasonably priced
Effective packaging
Smells just like tasty jam
Scent lingers on the skin well
Foams up nicely
Cleanses the skin well
Creates great bubbles
Vegan friendly
Cruelty free
Contains Organic ingredients
Cons
Overall
I think this is a nice product and will continue to use it until it's all gone. The smell is incredible and I love the way it cleans my skin however, I do wish the consistency was a little thicker.
Have you tried any products from Faith In Nature?
Shannon xo
(*PR Sample)