Want to know my thoughts on the Mandara Spa Tropical Blooms Softening Bath Milk?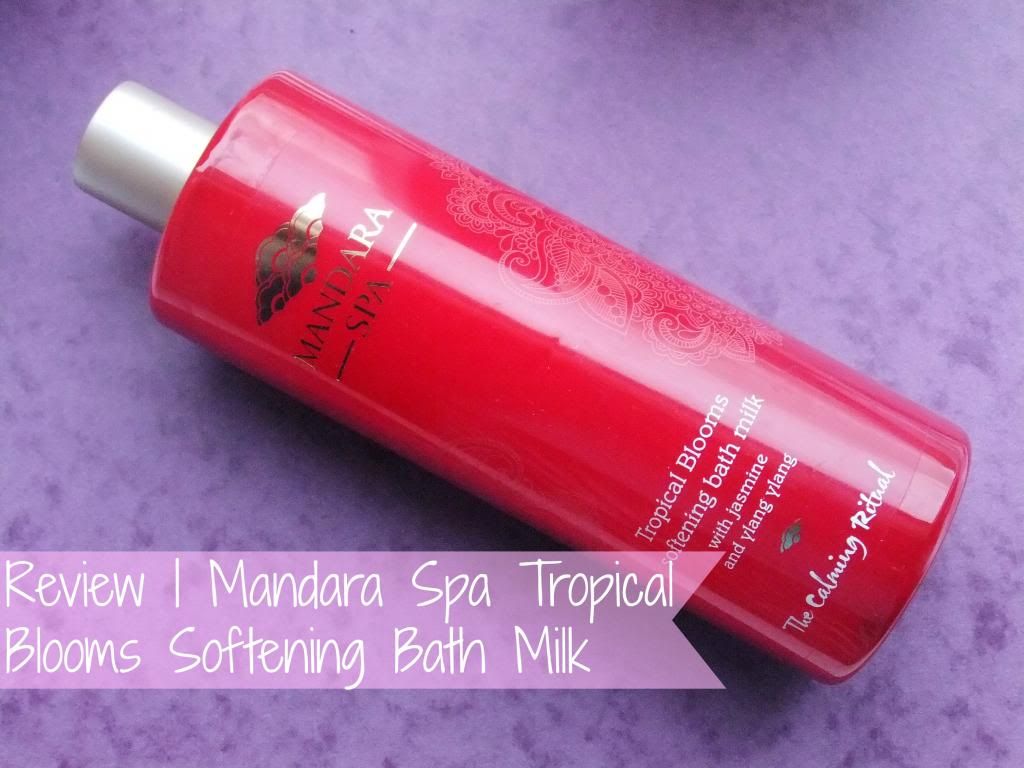 What Mandara Spa say
"This luxurious Mandara Spa Tropical Blooms Softening milk bath combines gentle cleansers with natural moisturising oils of sweet almond and starflower, blended with soothing hibiscus flower milk produce a rich, foamy, milk bath to soak in.
Immerse yourself in the exotic fragrance of jasmine and ylang ylang and be transported to a calming tropical garden where you can escape, relax and wind down.
Each Mandara Spa bath and shower product is specially formulated using the latest skincare technology combined with naturally active raw materials. Mandara Spa bath products are all free from SLES, SLS, parabens, mineral oils, animal ingredients (except honey, beeswax and milk) and DEA ensuring their suitability for all but the most sensitive of skins and honouring the purity of the ingredients whilst delivering enviable efficacy."
Price
The Mandara Spa Tropical Blooms Softening Bath Milk retails at £9.00 and is available to purchase on
the Time To Spa website.
Packaging
The bath milk comes in a lovely red informative bottle which houses the product well.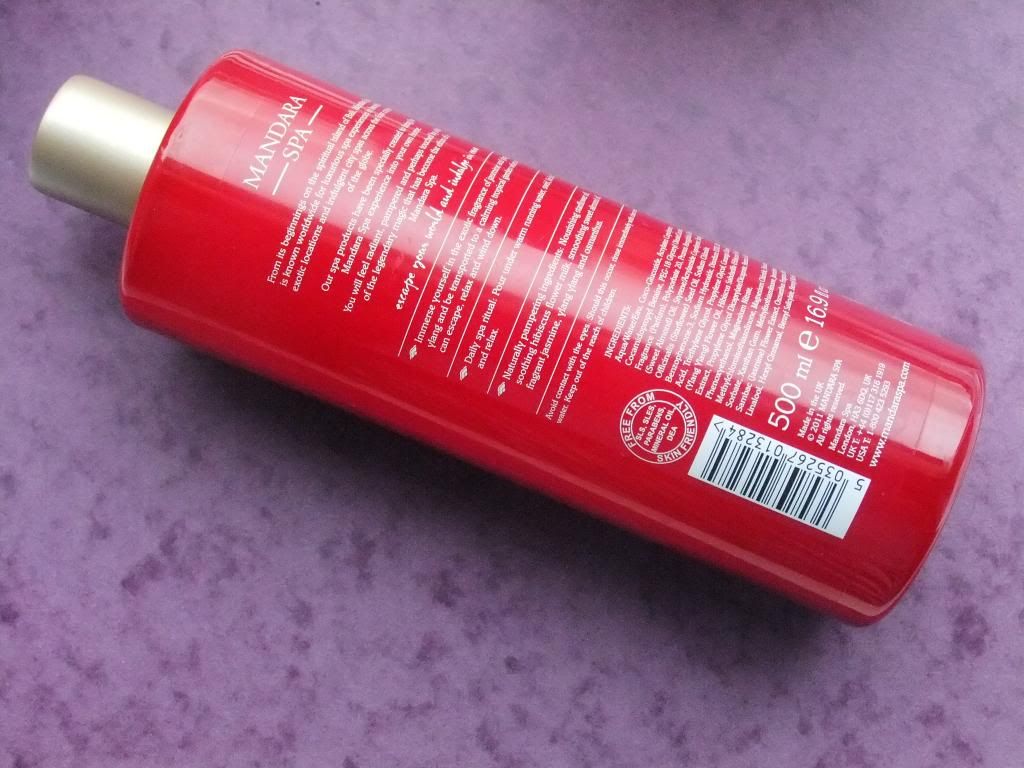 My thoughts
The bath milk has a lovely scent to it, sort of like a soft talc scent but much better. When popped under running water, the product creates some nice bubbles that quickly fill the bath. The only fault I have with this product is that it leaves a slight oily film on top of water which can feel a little greasy. Apart from that, the scent lingers slightly on skin after bathing which is always nice.
Pros
Affordable
Effective, informative packaging
Smells lovely
Creates nice bubbles
Scent lingers on skin slightly
Cons
Leaves a slight film onto of the water which can feel a little oily
Overall
I think this is a good bath product despite it leaving a slight film on top of water. It smells great and creates some nice bubbles.
Have you tried any Mandara Spa products?
Shannon xo
(*PR Sample)