Want to know my thoughts on the AVOJO The Black Peel Off Mask?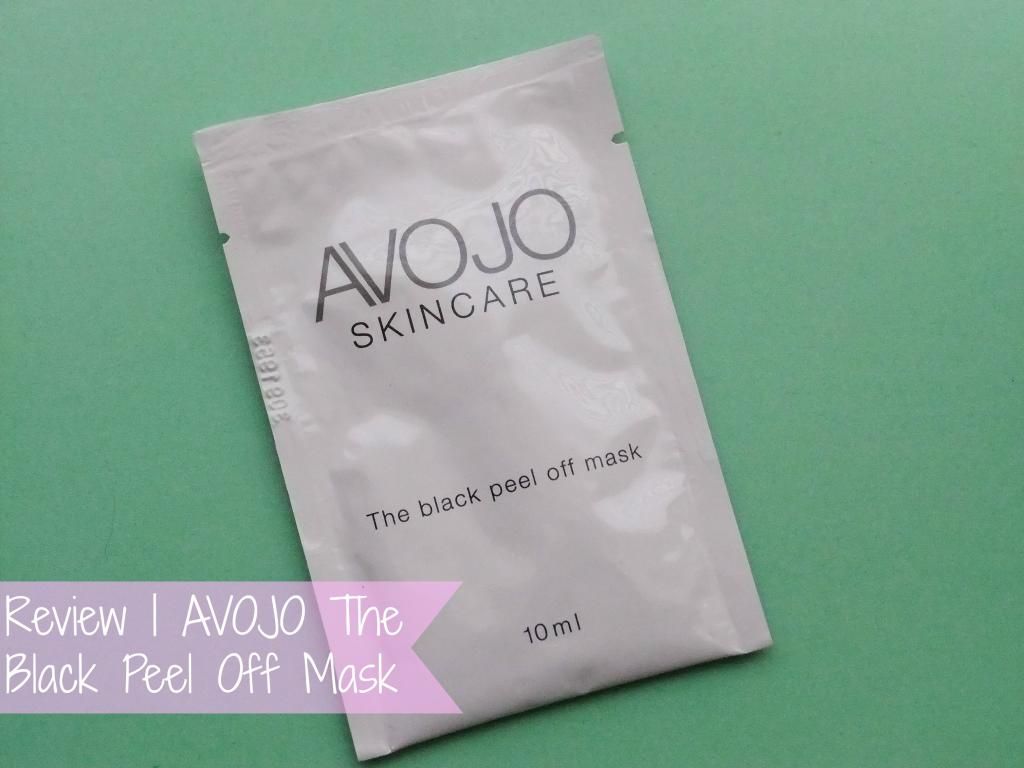 What is it?
The Black Peel Off Mask is a mask designed to remove, as well as prevent blackheads, grime and dirt. It was created by Danish brand AVOJO who have recently launched here in the UK.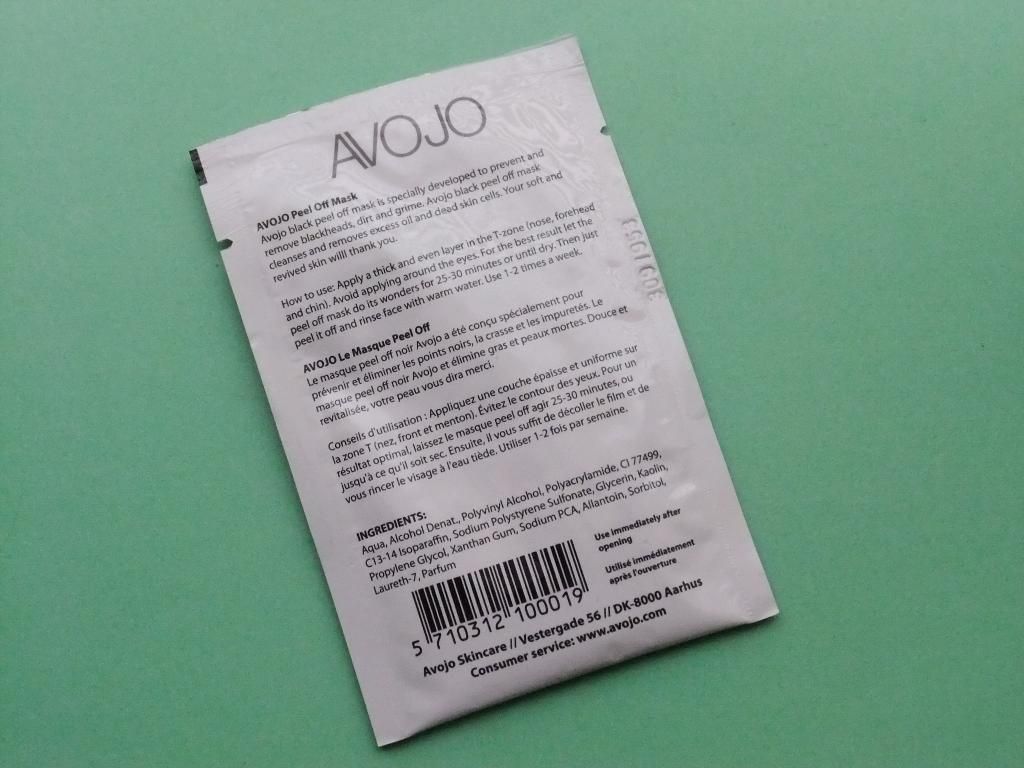 Price
Packaging
The packaging is a simple white sachet which contains a good amount of information including an ingredients list and directions of use which I find essential. Of course the packaging can be seen as quite bland but it's the product that you're using, not the packet.
My thoughts
I do love a good face mask. Let's face it (pardon the pun) they're great for pamper evenings or even for just giving your skin that extra TLC that it desperately needs and deserves (I know especially after Christmas my skin has been in need of some detoxing!) One thing I suffer from is blackheads. Yes those stubborn little clogged pores which seem to be almost impossible to completely get rid off. As a young lady who thrives to get the best skin possible, I of course am willing to try products to tackle my comedones in the hope that one day I will find a miracle product that would rid me of blackheads forever (Or even just tackle them effectively) so the AVOJO product was put to the test. When I first opened up the mask I was taken a back by the it's appearance. I was certainly not expecting it to be a thick, black, sticky product at all. But I guess I should have took the name a bit more literally. Anyway, I applied the mask to my areas of concern which are my chin and nose. The packaging stated that applying around the eyes should be avoided and boy I realised why when wearing the mask. When sat in my PJs with my chin and nose smothered in the tar like formula I was overwhelmed by the very strong alcohol like scent of the mask. I of course grinned and bared it but around the 20 minute mark of trying the product, I began to feel a little sick due to the smell. I also felt my eyes quite irritated and watery despite not applying The Black Peel Off Mask near my peepers. Anyway, once 30 minutes was up and the tears were flowing, it was time for removal. It was actually very good. Normally I find peel off masks a huge pain in the gluteus maximus to remove as I end up having to pick teeny tiny little bits off one by one which drives me round the bend. With this mask, it didn't come off as a whole piece but I'd say I managed to remove it in four to five sizeable pieces which I thought was successful. After removal it was clear that a significant quantity of my blackheads had been removed and my oily patches had been absorbed. This was clear from simply looking at my skin and also from looking at the peeled off mask which had my blackheads attached (gross, but weirdly satisfying to see) I wouldn't say all of my blackheads were removed and I was left with utterly flawless skin, but I will say it did a great job and definitely improved my skin and did so without drying it out too much. Were the results long lasting or permanent? Certainly not but if you use the mask once a week over a good course of say four to five weeks continuously, your skin will definitely be kept under control. Oh, something I forgot to mention was the fact that 10ml is A LOT of mask, even when I applied it thickly I was left with quite a bit of product which was surprising.
Pros
Affordable
Effective, informative, simple packaging
Absorbs excess oil
Doesn't dry the skin out too much
Effectively removes black heads (but not all)
Removal was fairly easy, especially compared to other peel off masks I've tried
Despite the sachet only containing 10ml, it's actually a lot of product even when applied thickly I was left with quite a lot
Cons
Has a strong scent of alcohol which can be very overpowering
Overall
Of course the AVOJO mask isn't the most amazing miracle product on the market, but it is one of the more effective blackhead removing face masks I've tried. Is this mask suitable for everyone? Due to the alcohol content I'd say if you have sensitive or quite dry skin, you may want to be careful as the mask may cause more harm than good.
Shannon xo
(*PR sample)