Want to know my thoughts on the Soap and Glory Solar Powder?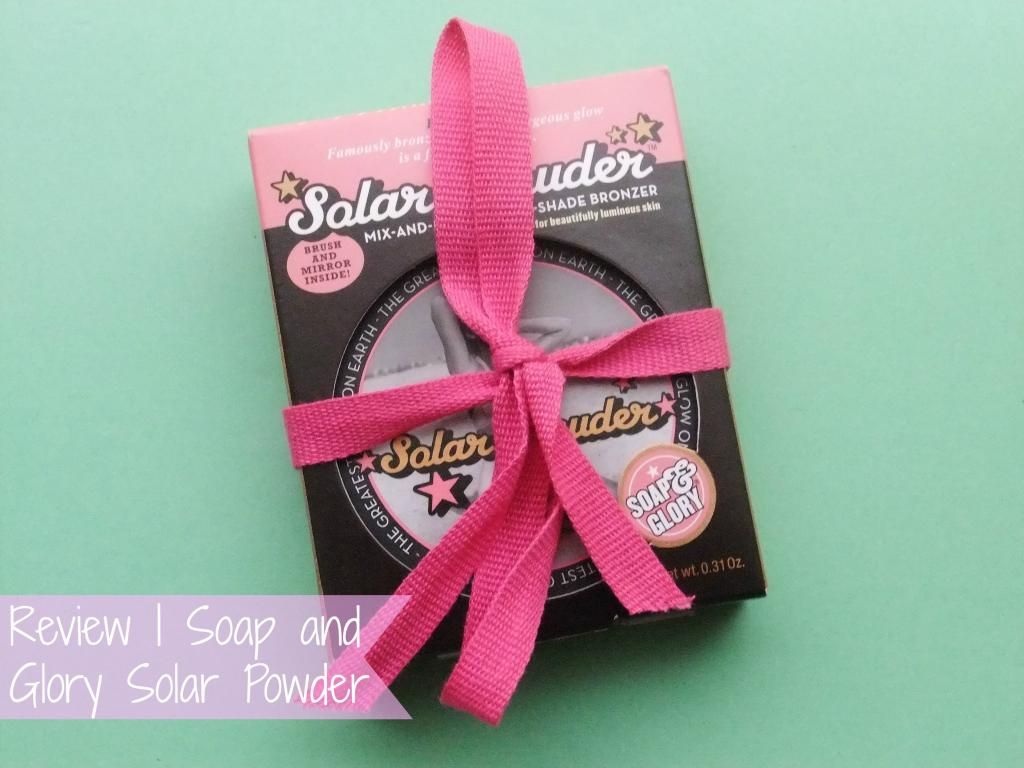 What is it?
The Soap and Glory Solar Powder is a bronzer consisting of two shades, a bronzer (the dark shade) and a highlighter (the lighter shade) which cane of course be used to highlight and contour the face.
Price
The Soap and Glory Solar Powder Bronzer retails at £11.00 for 9g and is available to purchase both on the Boots website and in store.
Packaging
Like all Soap and Glory products, the packaging is adorable. It contains a nice mirror for touch ups and unlike the other powders I've tried, comes with a handy brush which actually isn't bad.
My thoughts
The Soap and Glory Solar Powder contains two shades, a deeper one for bronzing and a lighter colour for highlighting. In the middle it contains a pink powder over the Soap and Glory logo, sadly though it's not a powder, it's in fact an over spray which disappeared after the first use. Such a shame! Anyway, despite being a fairly pale gal who struggles to pull off 99.9% of bronzers, this works for me. I use the darker, deeper side to contour which works fabulously. It's a sort of brown shade which comes off a tiny bit orange, but I find I can still pull it off. The other side contains a lighter powder that works a treat as a highlighter. It actually reminds me a little of the
Soap and Glory Glow All Out Luminzing Radiance Face Powder
in the sense that it's quite natural and very suitable for daytime wear yet still gives a slight shimmery glow to the skin. In terms of colour pay off the powders are not highly pigmented but they can be built up on the skin which I've become fond of as I like to be cautious when using bronzer to avoid going over the top as I like to keep the look defined yet natural when it comes to contouring. The texture of the powder is silky which applies nicely to the skin and actually doesn't have that much fall out. Also due to having such a smooth, finely milled texture, it makes blending super easy so there's no need to worry about harsh lines of colour. Longevity? I found it to last 5-6 hours before fading or signs of wear show which is pretty good.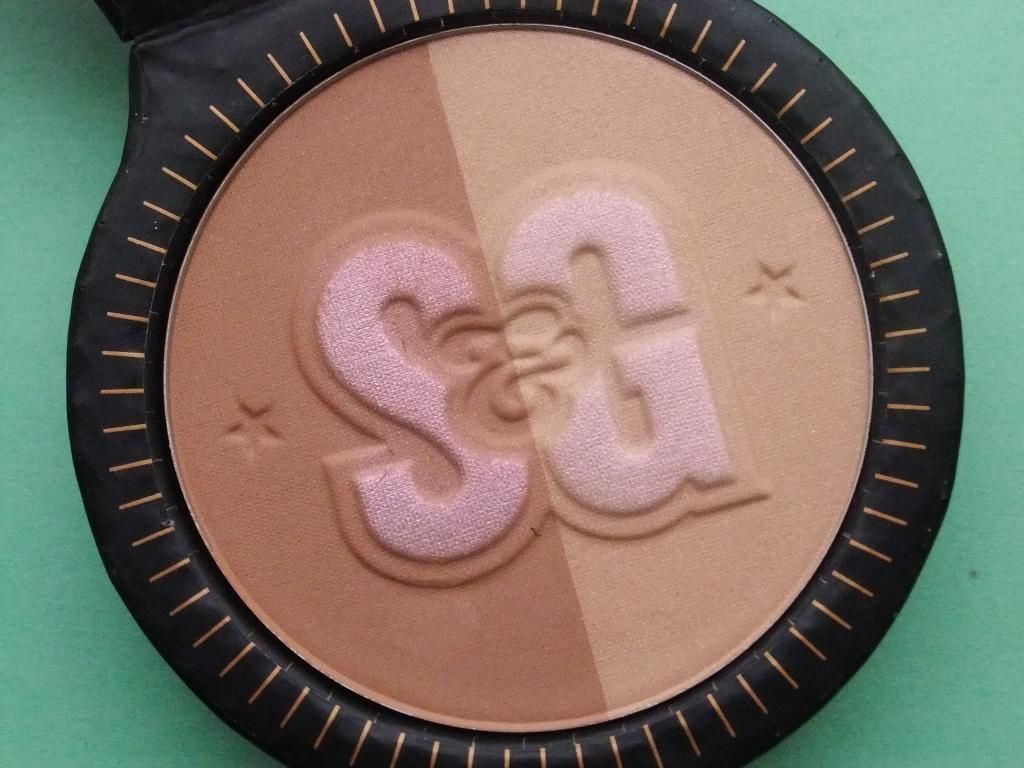 Pros
Cute effective packaging which contains a handy mirror
Silky in texture
Blended nicely
Both shades work well on my cool, pale complexion
Buildable coverage
Longevity pretty good
Cons
The pink shiver over the imprinted S and G was sadly an overspray and disappeared entirely after the first use
Overall
I get on very well with the Solar Powder and find I reach for it almost daily. It works well with my skin tone and I really like how it's buildable to avoid a potential makeup faux pas. I personally think the Soap and Glory make up like is really underrated as they have some cracking products which are well worth checking out.
Are you a fan of Soap and Glory?
Shannon xo
(*PR sample)