Want to know my thoughts on the ELF Baked Blush in Peachy Cheeky?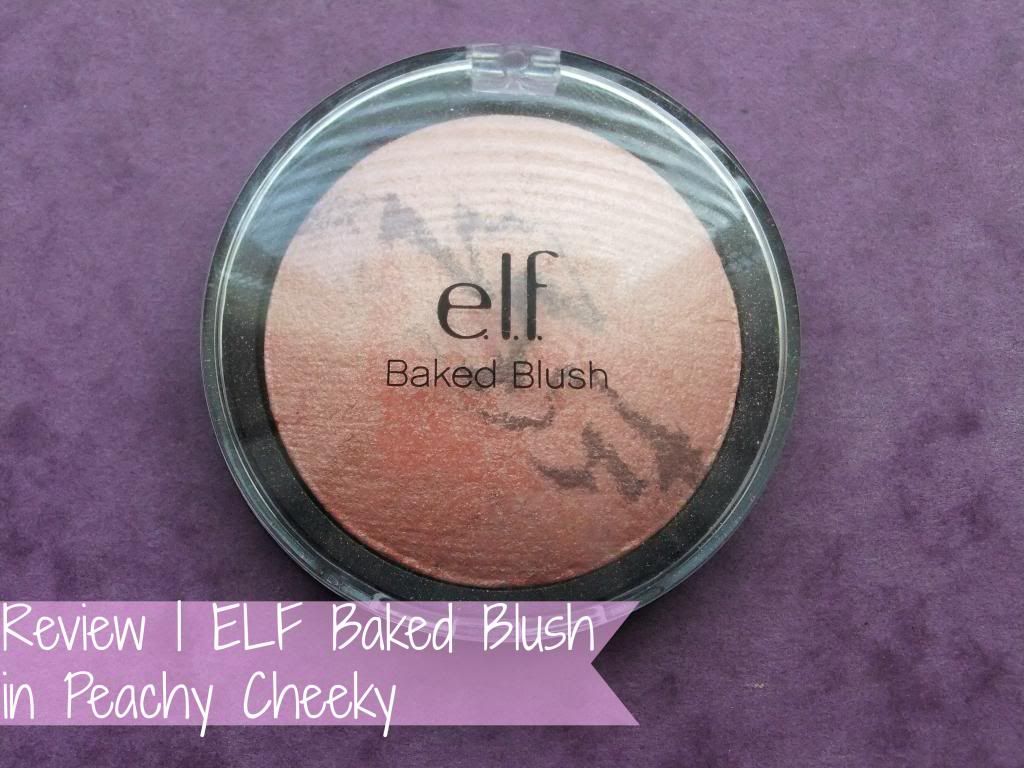 What is it?
It's a baked blush from Eyes Lips Face which can be used wet or dry.
Price
The ELF Baked Blush in Peachy Cheeky retails at £3.75 for 6g and is available to purchase on the ELF Cosmetics website.
Packaging
Peachy Cheeky comes in a black compact with a clear lid. I'm not going to lie, the packaging isn't the sturdiest and I do often fear of dropping the blush which would probably create a huge mess so I do take caution when handling the product.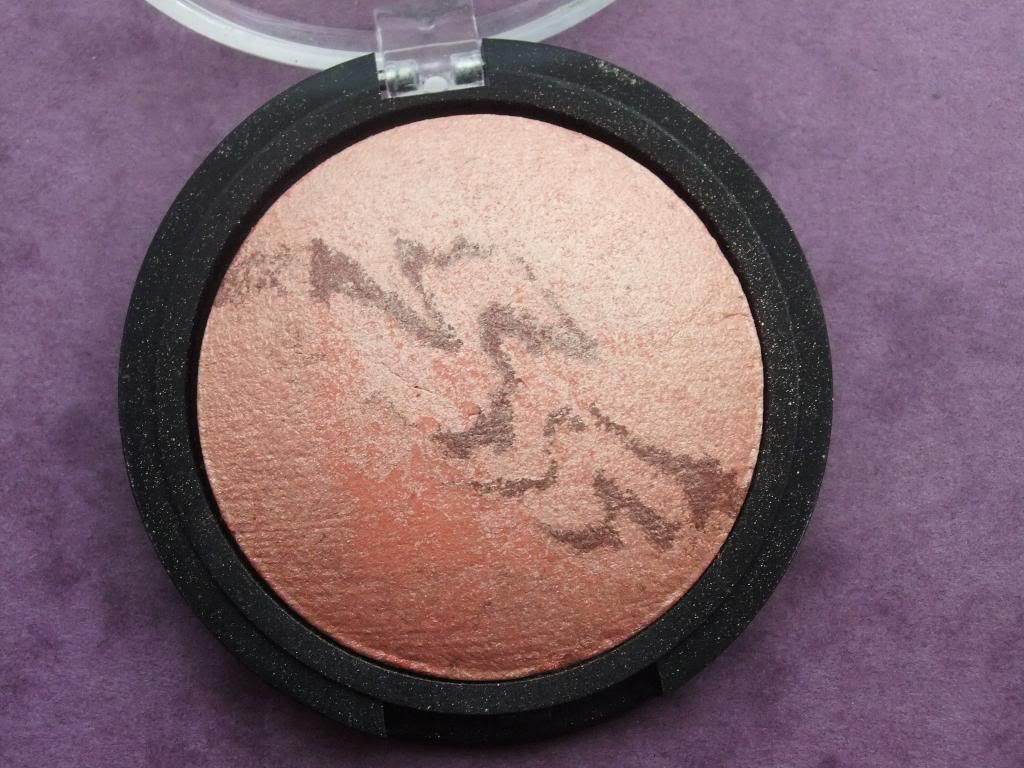 My thoughts
Despite containing quite dark veining, Peachy Cheeky is a fairly pale peach shade. I can personally pull it off as a blush when my skin is untanned as I am very pale and when tanned, I tend to find it's more of a highlighter rather than a blush. Either on it's own or teamed up with another blush, I find it looks super pretty and gives the skin a beautiful glow which is actually quite natural on the cheeks. I wouldn't say it's as natural looking as say the
Soap and Glory Glow All Out
 but it is close. In terms of texture, it blends like dream and is very silky which makes application easy as pie. Also, because it's a baked product you can use it either wet or dry depending on your colour pay off preference. I personally prefer to use it dry just because I like to wear my blusher, very, very natural and light and although the pigmentation of Peachy Cheeky is splendid when used dry, when used wet it is fairly intense which means I find myself having to be much more cautious to avoid an over the top look, although the colour is unreal so if you're brave enough to sport more intense shades, I'd recommend trying the blush wet. In terms of wear time it lasted roughly around 6 hours which is good but Peach Cheeky definitely doesn't have as good staying power as it's sister 
Passion Pink
 but hey ho.
Pros
Cheap
Blends well
Pretty shade
Has good pigmentation
Can be used as a blush or a highlighter
Has a silky texture
Good staying power
Cons
Overall
Like the rest of the ELF Baked Blush range, I love Peachy Cheeky. It's a pretty shade and the formula is well worth the price. I'd highly recommend checking it out.
Shannon xo