Want to know my thoughts on the MUA One Direction Lipstick in Rock Me (Louis)?
What is it?
It's a Lilac toned Pink lipstick from budget brand Makeup Academy and the band One Direction.
Price
Packaging
As you can probably tell the packaging is fairly similar to MAC in terms of shape and with the signature on the bullet but it does of course differ. I personally wish the packaging was entirely black even though it would then be really ripping MAC off but then again, it's not the first time MUA have took inspiration from big, pricier brands (Their "new"
nail polish
bottles look awfully similar to Essie polishes and their Undress Me Highlighter has also been compared to MAC) Anyway although I'm not the biggest fan it does the job, although it does annoy me that there is no mention whatsoever of the shade name on the actual lipstick.
My thoughts
Now I'm not the biggest 1D fan although I do like a couple of their songs but when I spotted the MUA One Direction Lipstick in Rock Me on various blogs, I fell in love with the shade. Rock Me is a truly gorgeous Lilac toned Pink that is surprisingly wearable and works well with my pale skin tone without washing me out. I found it applied nicely due to the slightly creamy texture. It's not the most pigmented lipstick in the world but it's certainly not bad. You may also have noticed from the picture above that the lipstick its self has lots of "x's and o's" and "1D" embossed on it. Although it's a nice touch and makes the lipstick look funky, after the first use the "1D" disappeared which was kind of a shame but I wasn't really that bothered. The only thing that let the lipstick down for me was the wear time. I found after 2 and a half hours the lipstick had practically completely disappeared which means for me frequent application is essential when sporting this lippy. Not the most practical thing in the world, especially when you're a busy bee.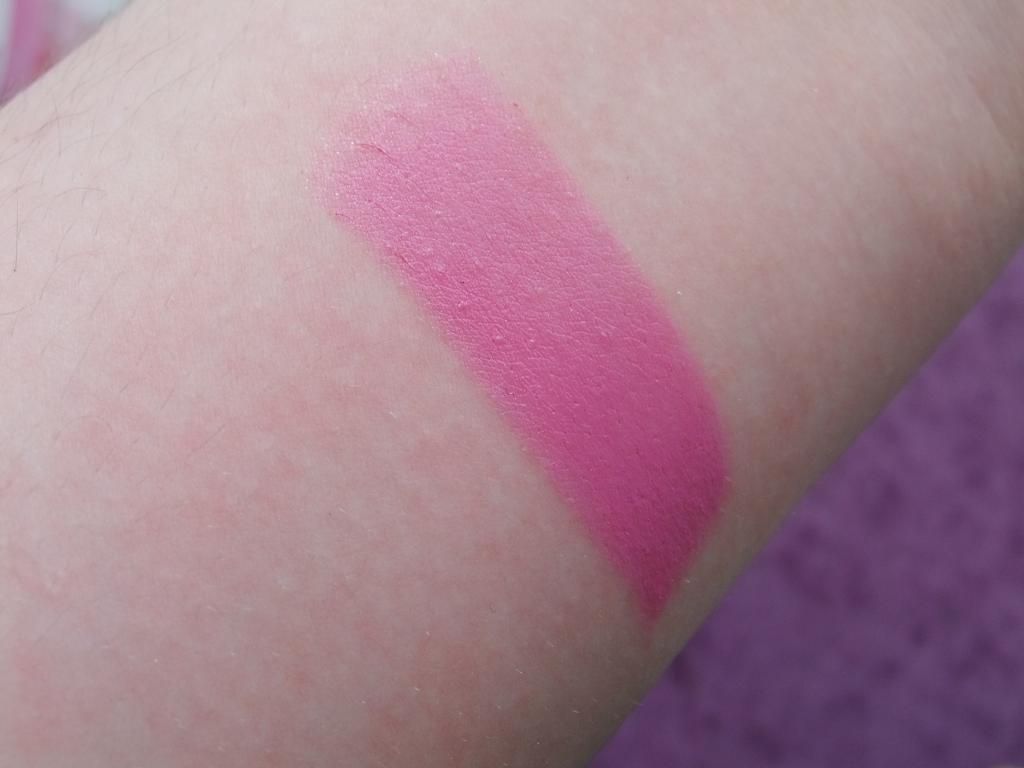 Pros
Affordable
Effective packaging
Stunning shade
Has a slightly creamy texture and applies nicely
Good pigmentation
Cons
No mention of the shade name on the actual lipstick
Doesn't have the best longevity
Overall
I absolutely love the look of Rock Me and although the wear time isn't the best, I'll definitely continue to get some good use out of it as it's just too pretty to have sitting in the back of my dressing table.
Are you a fan of the One Direction make up range?
Shannon xo