Want to know my thoughts on the Rituals Calming Shower Cream Scrub?
What is it?
It's a combination between a cleansing body scrub and a nourishing cream that is designed to remove dead skin cells and restore skin's youthful appearance.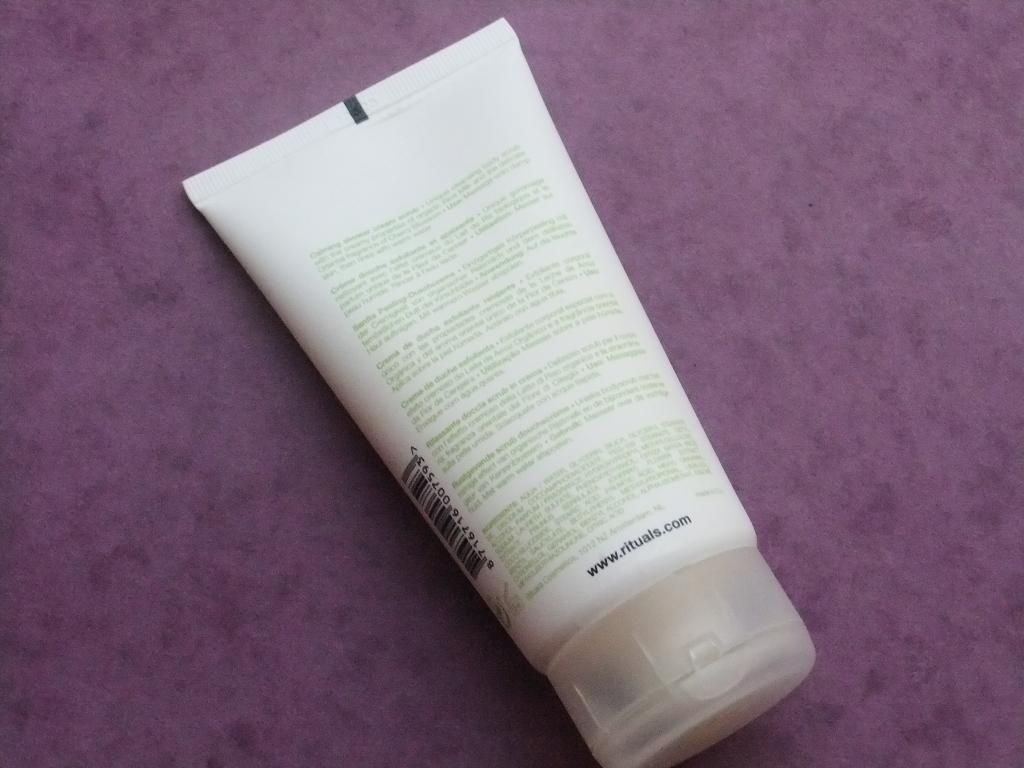 Price
Packaging
The shower cream scrub comes in a plastic squeezable tube which dispenses the product well.
My thoughts
I LOVE this product. Everything from the scent to the results are top notch. How do I use it? Well I like to pop this on when I'm in the bath. I simply apply to my damp skin and massage in circular motions which I feel is quite therapeutic which may sound a tad strange. I do this all over my body apart from on my face and neck (I like to use scrubs/exfoliators specifically designed for those areas) When I feel as though I've scrubbed until my heart's content, I simply get the shower head and rinse it all off. Simple eh? During the whole process I can't help but adore the floral scent of the scrub. This is most certainly down to the Cherry Blossom that it contains and boy oh boy am I a fan. Once the scrub is off, I'm left with that lovely Cherry Blossom scent lingering plus nice and soft, dry free skin.
Pros
Not too pricey
Effective packaging
Smells AMAZING
Removes dry skin well without being harsh
Skin feels lovely and soft after use
Cherry Blossom scent lingers nicely
Cons
Overall
I highly recommend this scrub as it's gentle, effective and smells incredible! I honestly can't fault it. I shall definitely be repurchasing once I use my current tube up.
What's your favourite body scrub?
Shannon xo
(*Prize)