Want to know my thoughts on the Soap and Glory Ultimelt Deep Purifying Hot Cloth Cleanser?
What is it?
The Ultimelt Deep Purifying Hot Cloth Cleanser is a concentrated cleanser that is designed to unclog pores and soften the skin. Ultimelt also contains essential oils such as orange, lavender, clary sage, rose and geranium.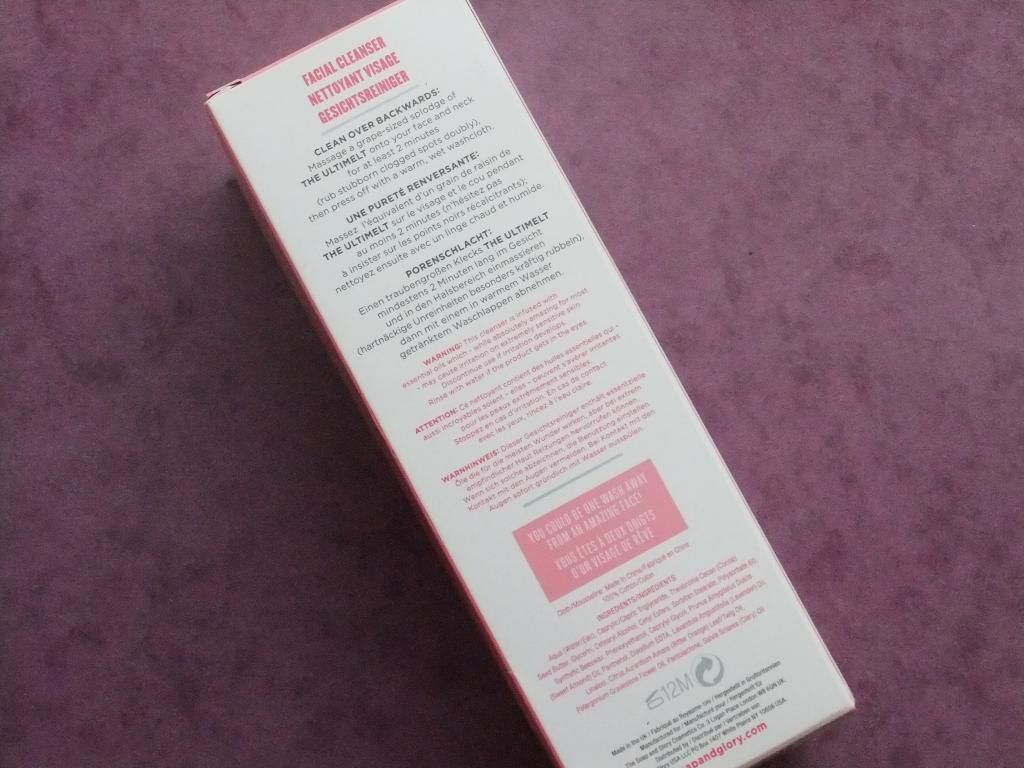 Price
Packaging
The cleanser comes in the metal like white tube which feels very clinical. After a few uses the tube does begin to look a little battered and worse for wear but it holds the product well. The cleanser also comes with a muslin cloth which I stupidly forgot to snap a photo of. I think it's great that Soap and Glory provide you with everything you need to get the Ultimelt (pardon the pun) cleansing experience as I know lots of brands who make hot cloth cleansers don't actually include the cloths which can be frustrating.
My thoughts
I'm a sucker for Soap and Glory products and cleansers are certainly no exception. Having said that I was a bit scared to give Ultimelt a bash. Don't get me wrong when I received this hot cloth cleanser in the post I was excited but I couldn't help notice that it contained quite a few essential oils which included Lavender, my worst enemy and a migraine trigger of mine. Since recently my migraines have got extremely bad, I'm trying my hardest to avoid any known triggers because lets face it, they're no fun. After a little reluctance, I smothered the creamy cleanser all over my face and do you know what? I could barely detect the lavender as the scent was subtle but pleasant. After a few minutes of massaging the cleanser into my skin, paying particular attention to my problem areas, I then applied the hot damp muslin cloth to my skin and began removal. The process of using Ultimelt in it's self is a great treat, it feels soft, gentle, super relaxing and like Soap and Glory suggest, it's a great detox spa for your skin. In terms of effectiveness, to remove my camouflage make up I required a double cleanse which I find the case with most products. Afterwards my skin felt slightly softened yet nice and clean. Of course after the first use I didn't notice much improvement to my pores but now that I've been using this cleanser for around about a month I've definitely started to notice my skin is clearer.
Pros
Affordable
Paraben free
Suitable for all skin types (except those sensitive to essential oils)
Feels nice and gentle on the skin
Packaging includes a muslin cloth
Skin feels slightly softened after use
After consistent long term use, I have noticed a good improvement in my skin
Effectively removes makeup
Has a subtle but pleasant scent
Cons
Packaging can look a bit battered after a few uses due to the metal like tube
Overall
For me this product is a lovely and is the perfect addition to a good old pamper day or for just when your skin requires a little TLC.
Shannon xo
(*PR sample)