Want to know my thoughts on the Skin Pharmacy Nano Perfecting Moisturiser?
What is it?
The Skin Pharmacy Nano Perfecting Moisturiser is a moisturiser designed to help minimise pores, even out skin tone and to blur lines and wrinkles. It apparently does this by using something called Halosphere N blurring technology (what now?)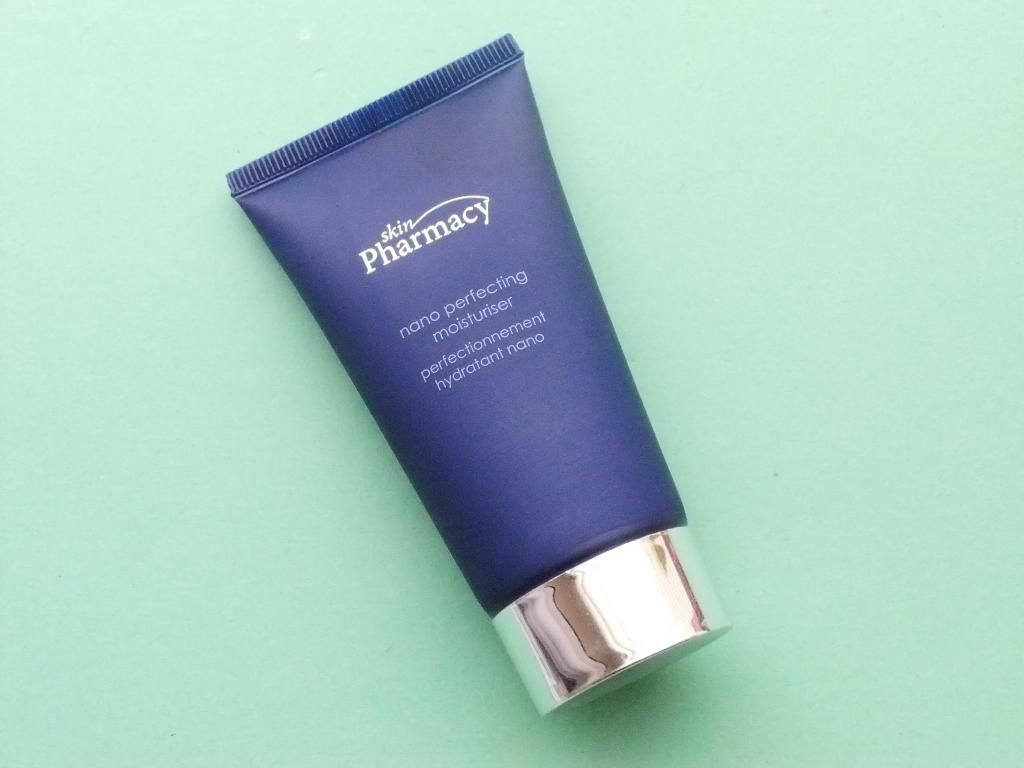 Price
The Skin Pharmacy Nano Perfecting Moisturiser retails at £115.00 and is available to purchase from the Skin Pharmacy website.
Packaging
The moisturiser comes in a small blue tube which works well at both dispensing the product and keeping it nice and secure.
My thoughts
I've never actually come across a moisturiser like this before. The directions state that if you're using this product without makeup to apply as the last step in your beauty regime, sounds normal yeah? Well if you're using it with makeup you're supposed to apply after foundation but before powder. Strange? I think so. Anyway, despite being a little baffled I tried the product on top of my makeup and just on it's own. When used directly on my skin it really did minimise my pores and even controlled oil well which I absolutely loved but when used on top of my makeup, it did virtually nothing. I did test out applying my makeup on top of it which I found to work much better but I'll be totally honest, I feel like this is more like a primer than a moisturiser as it didn't moisturiser my skin at all. In fact it left it feeling quite tight and dry. I did try applying a different moisturiser underneath, then the Nano Perfecting Moisturiser followed by my foundation which gave good results so I've basically been using this as a primer to control my oily areas as I feel like it really helps to prolong my foundation wear time when applied the way I mentioned above.
Pros
Packaging works well
Minimises pores
Controls oil well
Works well as a primer
Helps to prolong foundation wear time
Cons
Expensive
Skin can feel quite dry and tight
For me it doesn't do what a moisturiser should
Overall
As a moisturiser, it's absolutely pants. As a primer, it's pretty good. However at £115, there's no denying it's a pricey product and there's definitely products that do exactly the same thing on the market that are much more purse friendly.
Shannon xo
(*PR sample)