Want to know my thoughts on The Body Shop Camomile Sumptuous Cleansing Butter?
What is it?
It's a cleansing butter that claims to remove make-up effectively and gently by melting it away. It also claims to leave the skin feeling clean and soft, its said to remove all types of make-up and it's even meant to be suitable for contact lens wearers and those with sensitive skin.
Price
The Body Shop Camomile Sumptuous Cleansing Butter retails at £12.00 for 90ml and is available to purchase on The Body Shop website and in stores.
Packaging
The cleansing butter comes in a large metal tin with a screw off lid. I personally like the packaging as it houses the product well and keeps it safe and sound.
My thoughts
This stuff is A-mazing! I actually received this in my
March You Beauty Discovery Box
and in all honesty if it hadn't have been an option in the box I would have probably never even had thought to try it. In the box it came with a Muslin cloth but I'm not entirely sure if it comes with one when you order direct from The Body Shop as I can't find any mention of it on their website. Anyway, this cleanser is just, fabulous. I've used it ever since I got it for both my morning cleanse and my evening cleanse and I must say it's really impressed me. What I like to do is apply a pea size amount to my face and simply wipe away with a warm, damp muslin cloth. For when I have a fair bit of makeup on, I simply apply a little more and it literally melts away the make up leaving me with a clean, super soft face. The cleanser even removes camouflage products which I often find I need to do a double, sometimes even triple cleanse to fully remove when I'm wearing that kind of make up. The only thing I will say is that although it's super sensitive on the eye area and lovely to use, I sometimes find waterproof mascara a little harder to get off but it's no big deal as I like to use a Micellar water for removing that but for things like regular mascara and eyeshadow, it removes them like a treat. When actually on the skin the cleanser is so soothing. I actually like to do a little facial massage when doing my cleanse as it just feels lovely and relaxing, especially with the subtle, yet lovely camomile scent.
Pros
Not too pricey
Effective packaging
Smells lovely yet still stubtle
Feels lovely and soothing on the skin
Effortlessly removes makeup
Leaves the skin feeling nice and soft, not dried out
Only a small amount of product is needed
Suitable for all skin types, even sensitive
Cons
Not so good when it comes to removing stubborn waterproof mascara (Having said that I prefer to use a trusty Micellar water anyway)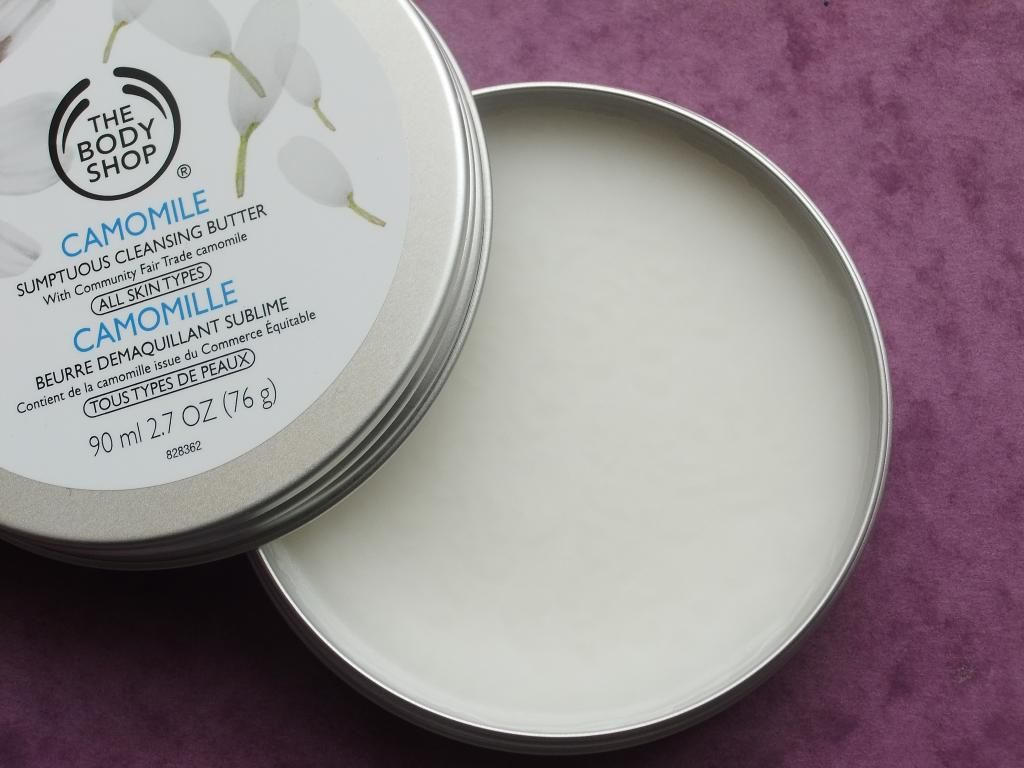 Overall
I'd say The Body Shop Camomile Sumptuous Cleansing Butter has definitely become one of my top cleansers of all time as it does the job well and feels divine. I'd highly recommend checking it out as it's a brilliant product.
What's your favourite cleanser?
Shannon xo