Want to know my thoughts on the Makeup Revolution Vivid Baked Bronzer in Ready To Go?
What is it?
It's a baked bronzer that can be used wet or dry to achieve a natural looking, all year round bronzed look.
Price
Packaging
For me, the packaging works well. So far it's kept the bronzer safe and I've had zero issues with it. So far so good.
My thoughts
When I first bought Ready To Go and it landed through my letter box, I took one look at it and thought "There is absolutely no way that I'm going to be able to pull this shade off, it looks way too dark." However, I soon learnt that despite the bronzer having crazy pigmentation and looking very gold, I could in fact make it work with the help of a good old fluffy blending brush. As you can see, in the pan the Makeup Revolution Vivid Baked Bronzer in Ready To Go looks super pretty and very much like a MAC MSF but of course it's much more purse friendly. When swatched the bronzer gives amazing pay off and when applied to the skin with a brush it's equally as good. The colour is, well, strange. It's a super shimmery golden bronze which has a sort of red tone to it. It's a really beautiful shade and surprisingly easy to work with. Personally I prefer a natural, subtle bronzed look so to achieve this I simply apply the bronzer to my cheeks and then blend, blend, blend. The end result is a very natural looking slightly golden glow which highlights my cheeks well. Of course if you're a fan of a more dramatic look you can use the bronzer wet to get the most intense colour pay off which I personally think would look smashing on deeper skin tones. The only thing that I've found slightly negative about Ready To Go is that because it has a metallic/shimmery finish it ever so slightly accentuates pores but apart from that, it's a good product. Wear time? It lasted on me around 5-6 hours before fading which isn't too bad.
Pros
Affordable
Packaging works well
Has intense pigmentation
Can be used wet or dry
Great for a creating both natural and dramatic looks
Can be blended out easily
Wear time isn't bad
Cons
Can slightly accentuate pores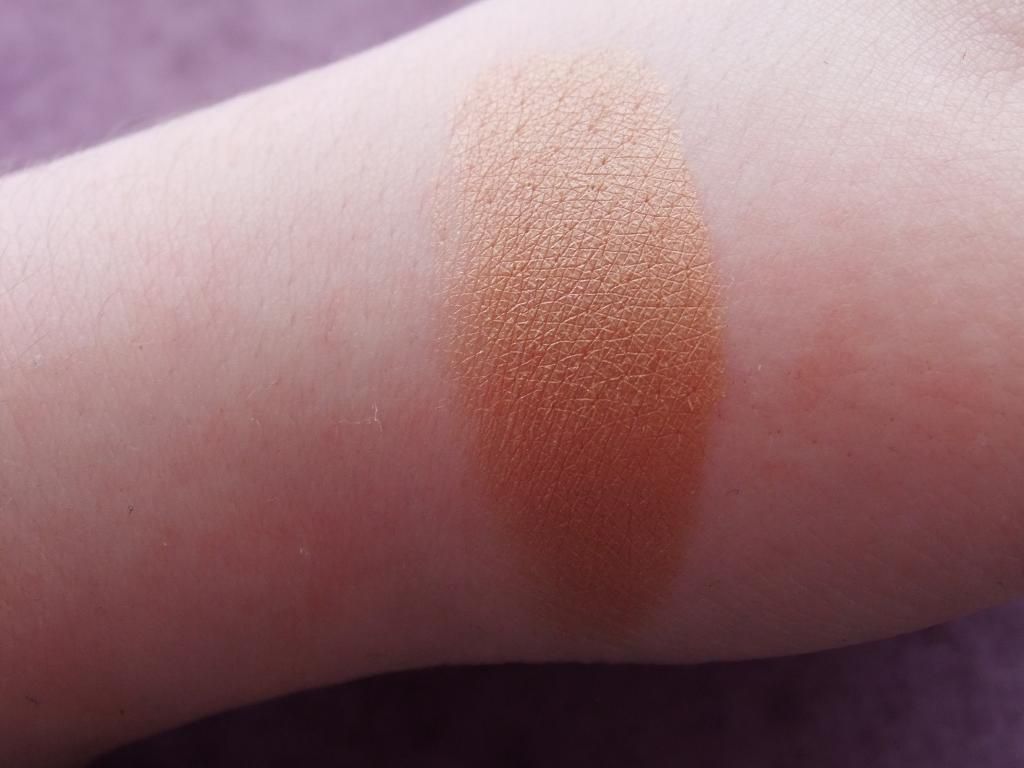 Unblended heavy swatch
Overall
At £4.00 there is no denying that Ready To Go is a bronzer worth checking out. I like the fact that it can be blended to such a subtle natural colour to give the cheeks a slightly glowing, bronzed look which works nicely on my pale skin but I also think when used wet it would work really nicely for those with deeper, darker skin tones. Of course it does slightly accentuate pores but not everything can be perfect can it?
Have you tried any of the Makeup Revolution Bronzers?
Shannon xo