Want to see what I recently got from Sleek Makeup?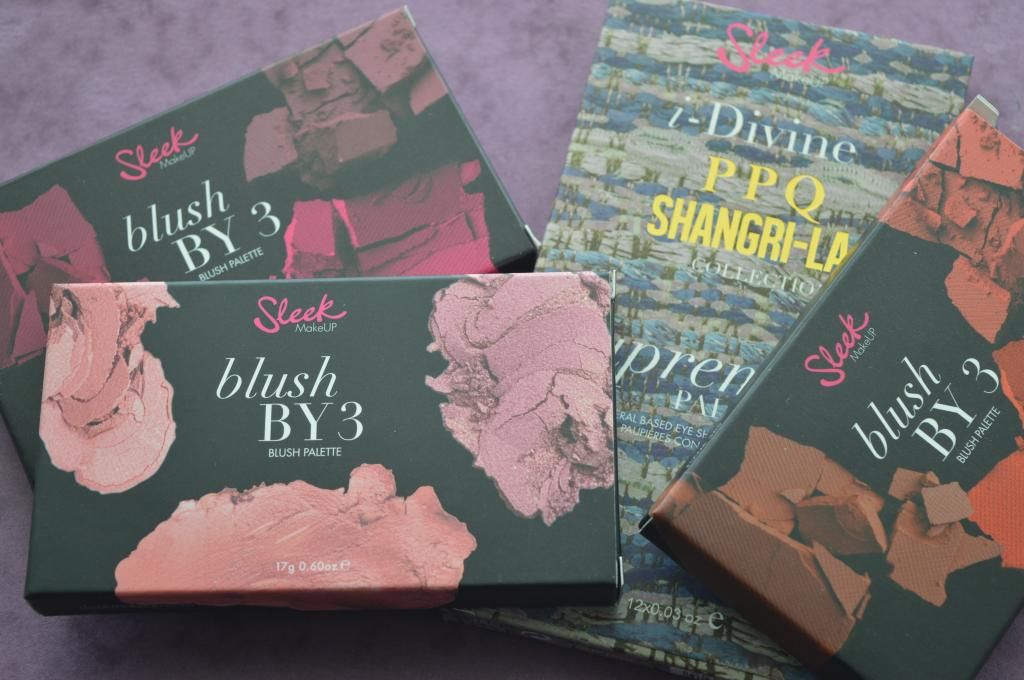 I've been after Pink Lemonade for absolutely ages. I'll be honest, my photograph really doesn't show how utterly gorgeous the palette is as in reality it's stunning. It contains two power blushes, Icing Sugar which is a cool toned medium pink and contains silver sparkle and Pink Mint, a sort of rusty orange with a shimmery finish. The palette also contains a cream blush, Macaroon which is a cool toned, creamy pink. I'd say this palette is fabulous for pale skinned, cool toned guys and gals.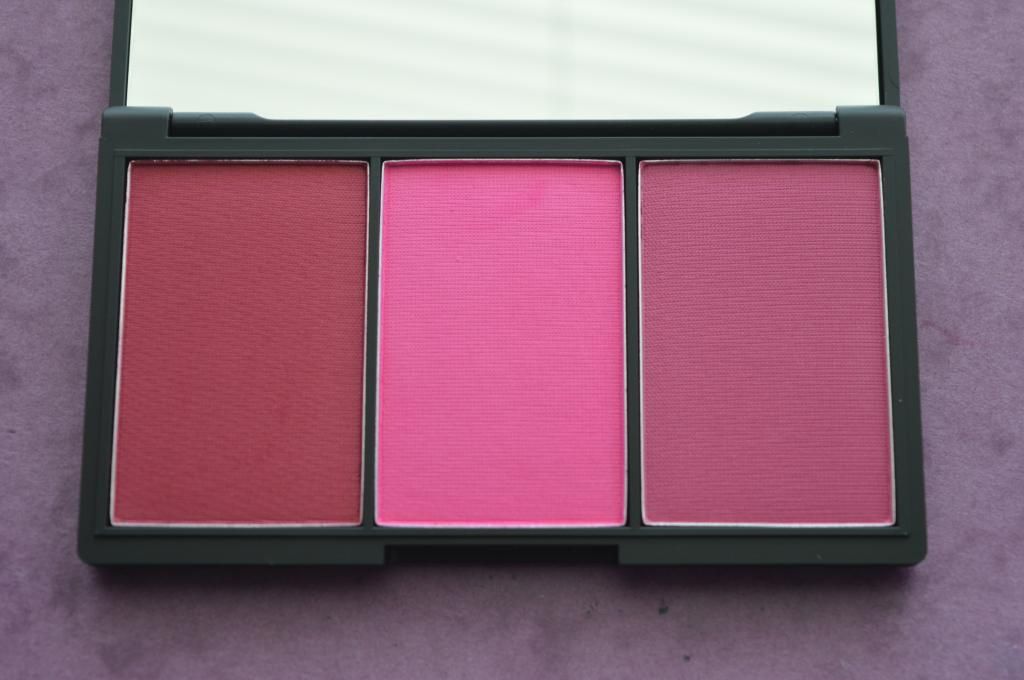 Next up I got Pink Sprint. It's a palette that is very, um, bold and eye catching. I'm probably going to have to somehow pluck up the courage to wear these shades as they're a lot brighter than I expected. It contains three matte blushes. Pinktini, a warm rose pink. Pink Ice, a hot, bold fuchsia pink and Pink Parfait, a brown toned maroon red which I could see working really well during the Autumn months.
The last blush palette I got was Flame. It contains three shades, Furnace, which is a brown toned orange that contains some gorgeous shimmer, Bonfire, a matte orange toned red and Molten, a golden shimmer filled orange. Again I think this is a product that I'm going to have to try and brave, particularly when it comes to Bonfire however, the shades are super nice and I can't wait to have a play around with them.
I-Divine Eyeshadow Palette in Supreme – £3.99
The last product I picked up was actually a limited edition palette from the PPQ Shangri-La Collection, a collection that came out quite a while back when high end London fashion house PPQ teamed up with Sleek cosmetics to create two iDivine palettes said to be inspired by sixties Motown anthems. I picked up Supreme which consist of predominantly matte blue, green and yellow toned shades. In total the palette contains twelve shadows. Blue Suede, a baby blue. R&B, a navy containing teeny tiny shimmer particles. Bronx Black, a deep, slightly olive toned brown that again contains some tiny shimmer. P-Funk, a pea green. Grand Master Flash, a bright yellow. Wah Wah White, a pearly, shimmery white. La Belle Blue, a lilac toned blue. Smokey Robinson, a pale grey. Al Green, a khaki green. Delfonic, a yellow toned green. Commodores Cream, a pale, almost mint green. And last but not least, Shangrilas Lemon, a warm toned pale yellow. The shades aren't colours that I'd normally go for and in all honesty I tend to steer clear altogether when it comes to matte finishes however, in the past I've found Sleek's matte eyeshadows to be very good and because the palette was in the sale for less than £4, I snapped it up.
Are you a Sleek fan?
Shannon xo