Want to see what products I received in my June 2014 Global Strikers Birchbox?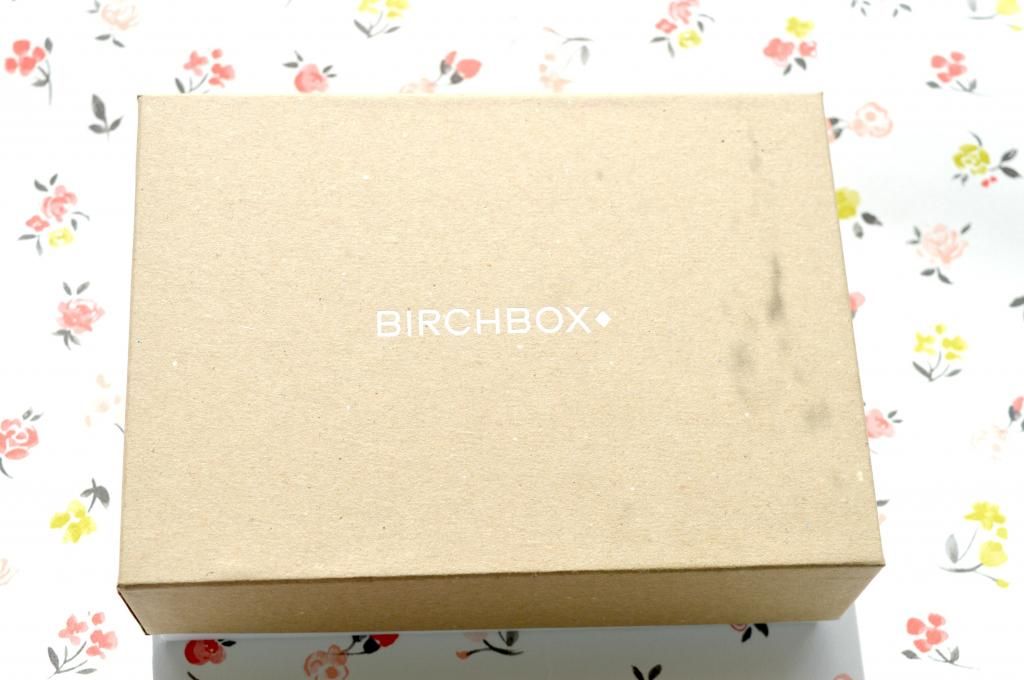 After last months Birchbox I honestly didn't think things could get better but I've certainly been proved wrong as the June box is another hit. The June 2014 box, or the Global Strikers box is full of products from around the globe as it is inspired by the world cup. Now I'm not a footy gal myself but I love the summery theme and adore trying products inspired from various other parts of the world. As always the box retails at £10 + £2.95 postage and packaging and is available to purchase from the Birchbox Website. Here is what I received in my box:
Embryolisse Lait-Creme Concentre – 5ml sample size (Full size RRP £12.99)
I've honestly never heard of Embryolisse before but I'm looking forward to learning a little more about the French brand. The teeny tiny, cute sample is probably only going to last me a couple of uses but who knows if it leaves a lasting impression, I may purchase the full size version. From first impressions the moisturiser isn't thick or mega greasy but it does feel slightly oily texture to it and sinks into the skin well. It's said to be suitable for all skin types and contains ingredients such as Shea Butter, Beeswax, Aloe Vera and Soy Proteins, all of which are recognised natural ingredients. The cream is said to be very moisturising and nourishing and for those of all ages so basically anyone can give it a whirl whether you're a young guy or gal or someone who is a little older. Embryolisse even say that it can even be used as a cleanser and makeup remover, a beauty mask and for men after they've had a shave. It basically sound like a great multi-use product (something I tend to enjoy) and I've even heard that its a favourite with dermatologists, makeup artists and even stars. To me it sounds fantastic!
Silk + Honey Shea Butter Hair Mask – 50ml sample size (Full size RRP as part of a kit £65.00)
Next up I got a mask from Silk + Honey. Recently I've been trying to get my hair back into its natural condition after I used a shampoo which made my hair feel awful, matted and strangely a little damaged. I don't know if it was something that it contained or what but my hair has been in such a state so I've been using my emergency hair treatment, what is it? Well I simply use Original Vosene shampoo followed by a very generous smothering of the Herbal Essences Ignite My Colour Mask. It's nothing glam or fancy but when my hair is in desperate need of improvement, those two products work absolute wonders (particularly the Vosene, seriously, it cleanses the hair like no other shampoo) Anyway, I was super excited to receive the mask which is said to be deep nourishing and helps to protect and soften the hair while fortifying its elasticity. I think it'll be interesting to see how it compares to my trusty Herbal Essences mask.
OPI Nail Lacquer – 3.75ml sample size (Full Size RRP £11.95)
Next up I got a adorably small OPI polish from the Brazil Collection which is inspired by Brazil's tropical rainforests and sandy beaches. I'm not 100% sure of the shade as there is no mention of it anywhere but if I had to guess I'd say it was I'm Brazil Nuts Over You, a shade that is described as pink (I'd personally say it's more of a shimmer packed coral) The polish is actually a liquid sand polish therefore it has a slightly gritty, textured finish and faster drying time compared to your average standard polish. I love the shade and plan on painting my toes with it tonight ready for some sandal wearing.
Beauty Blender + Blender Cleanser Solid – Full Size (RRP £26.00)
Yes, a Beauty Blender! To many people, this wouldn't be really exciting but for me, it sure was when I spied it in the pretty bright green and orange Birchbox bag. I've wanted to try a Beauty Blender for absolutely ages and now I finally can. Basically, if you're not aware of what it actually is, it is a egg shaped sponge that is said to ensure a flawless make up base. It's apparently great for getting into all those nooks and crannies (the corners of the nose, etc.) I will definitely, definitely be doing a review of this. So if you'd like to hear my thoughts, keep your eyes peeled. Also, the sponge came along with a cleanser solid to help clean the sponge, something I didn't even no existed. Again, I'm looking forward to seeing how well it works.
Caudalie Divine Oil – 15ml sample size (50ml Full size RRP £18.00)
Last but not least of the beauty products I got a Caudalie Divine Oil which claims to be a delicately fragranced, fast absorbing, hydrating oil that can be used on the skin, nails and hair. I must say this stuff smells wonderful and slightly fruit like. In terms of ingredients the oil contains grape-seed polyphenols, hibiscus, sesame and argan to moisturise, protect and ensure silky soft skin. I'll probably give this a whirl all over and see how it works out but I have high hopes as Caudalie is certainly a brand that 9 times out of 10 delivers great results.
Birchbox Brazil-Inspired Keyring
Last but not least as my "Lifestyle Extra" I received this adorable yellow and green flip flop keyring to brighten up my keys and to remind me of the sunshine, even if we don't get any here in the UK.
Overall I'd say this is a brilliant box and I would have happily paid for it.
Are you a Birchbox subscriber?
Shannon xo
(*PR sample)