Want to see my work and blogging area?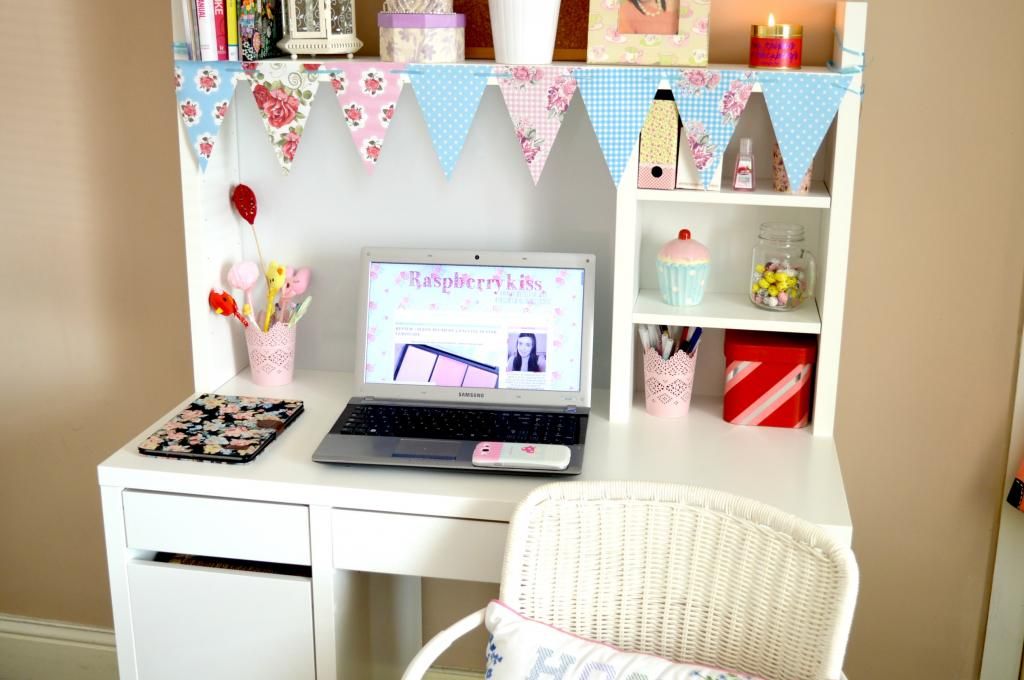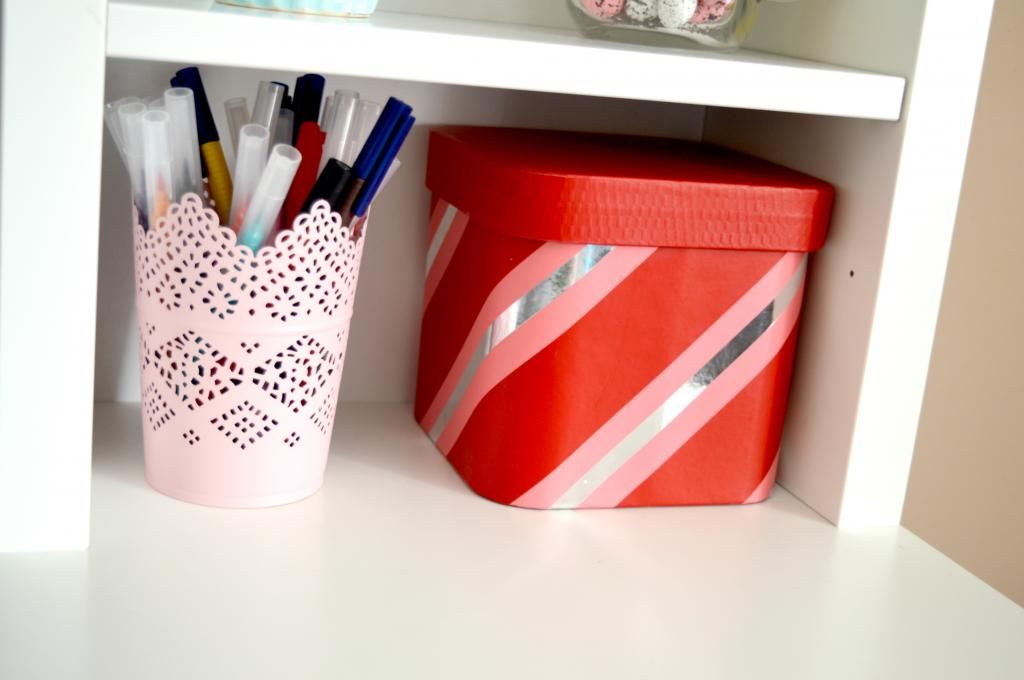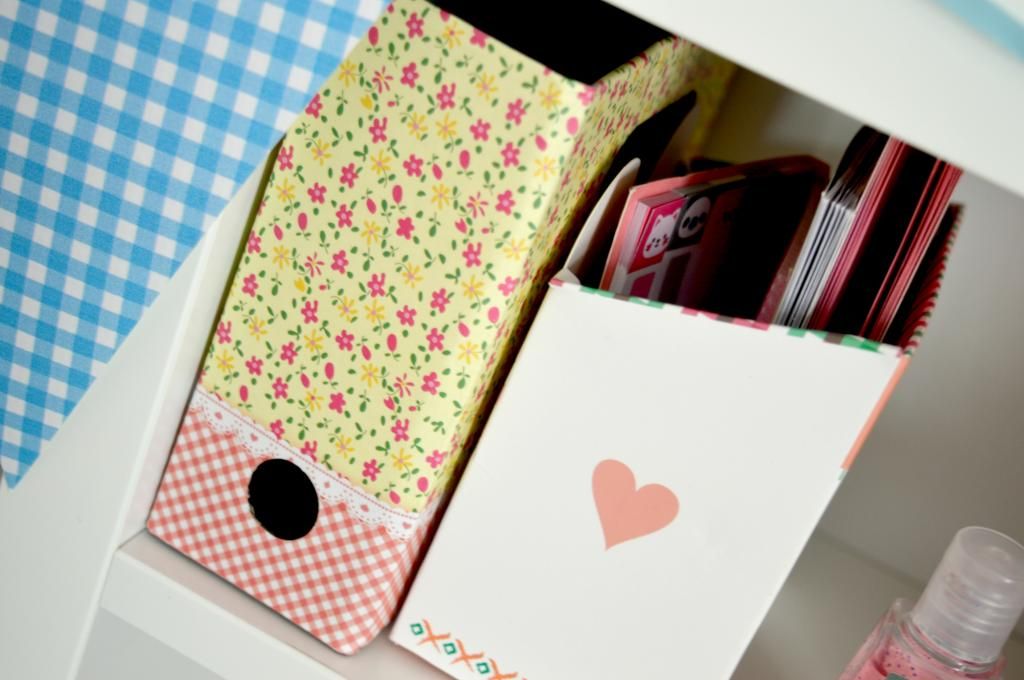 When my mam asked me what I wanted for my Birthday I honestly sat for a good hour or two and couldn't think of a thing. I'm now 20 and birthdays don't seem as big as a deal as they used to nor or they as "magical." For me when it comes to my birthday it is simply just another day. Although I love receiving presents and I'm grateful for each and every one, I don't tend to really care about gifts any more. I'm more excited about spending it with people I love. So after not being able to think of a thing that I genuinely wanted, my mam came up with the idea of a workspace and blogging area. I absolutely loved the idea as I'm crazy over blogging and with being a digital marking assistant I work from home a lot of the time. Now as much as working in bed with my PJs on is heavenly, I always feel like whenever I sit at a desk I feel much more enthusiast about completing my tasks and get more done.
So with the gift idea in mind we headed to IKEA to look at what they had to offer. When browsing the desk section of the store, I instantly fell in love with the MICKE desk with the shelf add on top bit. It was surprisingly affordable and I was already planning what gems I could place on the shelves. After browsing at all the shades available, I opted for classic white which I thought would work well with the theme that I had in mine. We then headed off to look for a chair and spotted the GREGOR, a white wicker style swivel chair that went perfectly with the desk. After adding the big furniture bits to the list we headed to look at the "accessories" I spotted the SKURAR candle holders in Pink which I thought would be great for holding pens and pencils and my mam spotted the KARDEMUMMA white striped Plant Pot and FEJKA Artificial Potted Plant. We then headed to the checkout and off home we went, happy as pie.
Although my birthday was on the 20th July, I didn't actually get everything assembled until 3 days after which was totally fine. As I couldn't put the desk up on my own and with Marc and my Mam working full time I had to wait but it was well worth it. So on the 23rd Marc popped round after a long shift at work and helped me assemble the desk. After a small dilemma of putting screws in the wrong holes, we'd put it together. I then let Marc have a rest (Because I'm an awesome girlfriend!) and I assembled the chair and half of the add on shelf unit (which I may have put the shelves on the wrong side if you hadn't already noticed. However, turns out I like it that way so I'm not too bothered) When it came to screwing and lifting the add on bit I had to have a little help but I must say, it was fairly simple to put together and that is coming from a girl who does not do any form of DIY or flatpack assembling. Then only thing that I will say is that I wish IKEA put written instructions on some of their diagrams as there was one bit that had us both scratching our heads.
Anyway, once up I decided to cover it in floral, vintage-y inspired goodness. I of course added all the IKEA goodies to the shelves but also added things like my shabby chic tea cup photo frame that I received as a Christmas gift, my birdcage which I've had stored away for God knows how long, my small floral hat box trio which is home to some small, dainty jewellery and a few of my AliExpress bargains such as my organiser boxes and cute pens. I even added an old cupcake money box, a Jeremiah Weed glass that I won a while back (yes, I have filled it full of mini eggs left over from Easter but no, they're sadly not real, I wish they were) I also added in some candles and even a bottle of Bath and Body Works Hand Bac, purely because I thought it looked cute and hand hygiene is always a good thing to keep on top of.
For my chair I added my Ashley Thomas Home Sweet Home Cushion which I also received for my birthday. I'm absolutely in love with the Ashley Thomas range and can definitely see my self having a splurge soon. For little extra touches I added some bunting from good old eBay, my prom tiara, some random fake pearls because well, I thought they just looked cute and one of my favourite pieces, my cork board which is covered in soppy pictures of myself and Marc plus my stud earrings. I also added some blogging/makeup books/magazines to the top shelf which I often like to read.
If you're wondering what I keep in my drawers and shelved cupboard, it really isn't that exciting. They house things like highlighters, paper, notebooks, planners, products from work which I refer to in the event of a query, press releases and general boring stationery stuff. Overall, I'm super duper over the moon with how my whole work and blogging area has turned out. I know a lot of people will think it looks tacky and over the top, but I adore it. It is totally my style. Another thing I love is how compact yet spacious it is. This means that when I move into the flat with Marc, it won't take up too much room but I'll still have myself a good size area for my job and my beloved hobby.
If anything has taken your fancy, here is a list below of everything in my work/blogging area. Although I've tried my best to link products (they're bold) some things simply aren't available any more so I do apologise:
Do you have a blogging area?
Shannon xo