Want to know my thoughts on the W7 The Honey Queen Honeycomb Blusher?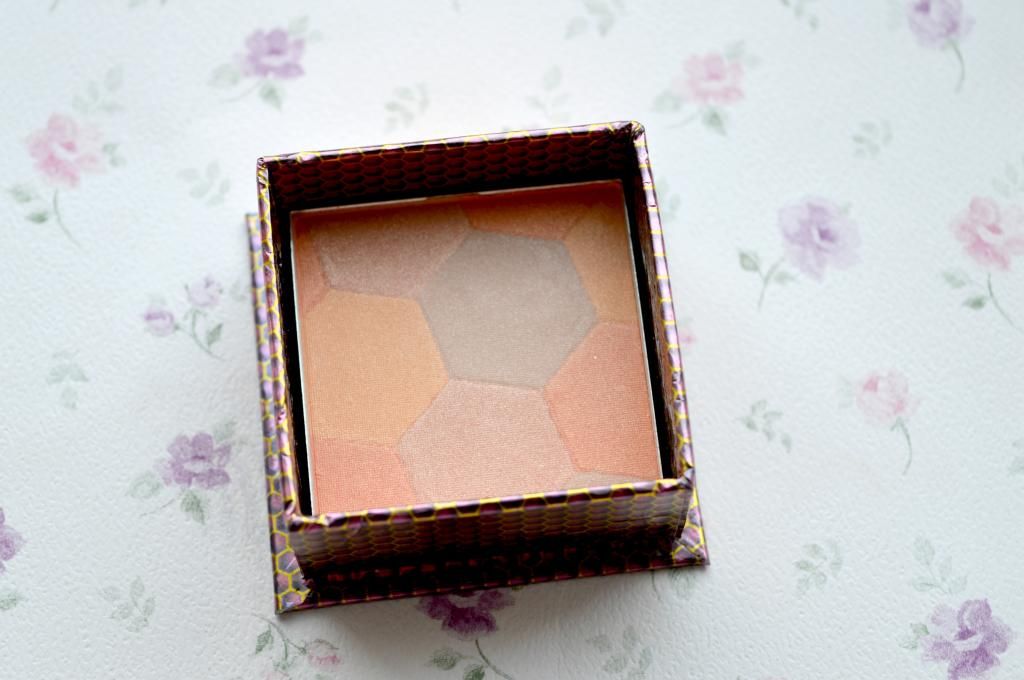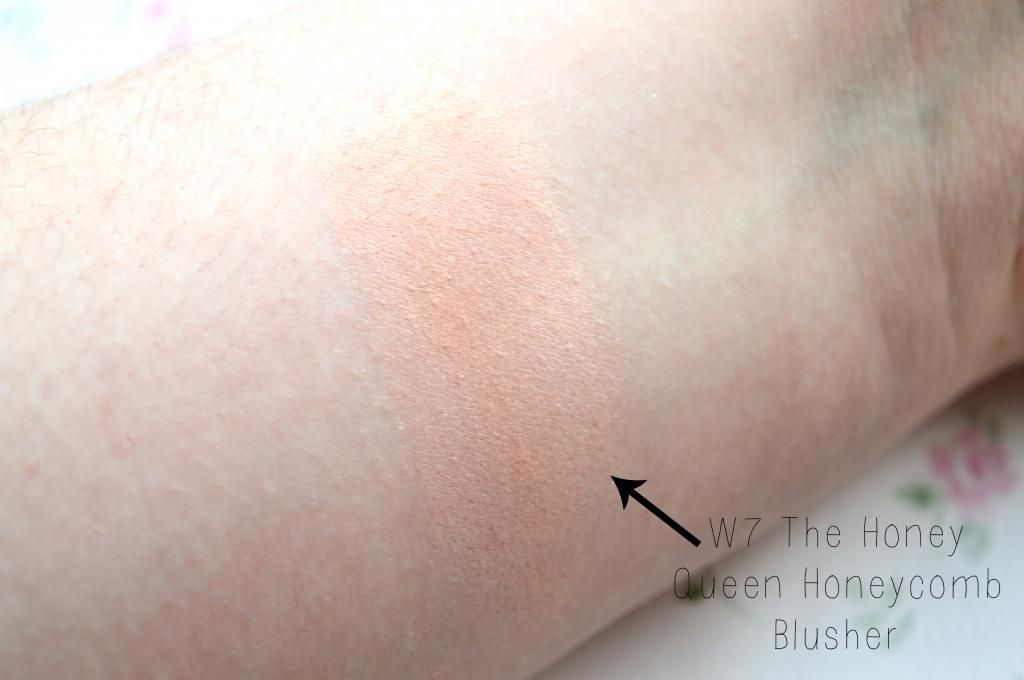 W7 have always been one of those brands which I've enjoyed using ever since I first got into makeup however, I do often feel like they're quite an underrated brand and often overlooked by many. I'm not sure if this is because they're so affordable so people assume the quality is bad, because there are simply better quality brands which people would prefer to pay more for, or because people are just maybe a bit unsure of their products. If you're sitting there thinking, "yeah that is me" I seriously urge you to give them a whirl as they may just surprise you. I'm not going to sit here, lie and say the quality will blow your mind as they're not the best on the market but they do have some absolute gems which have really impressed me. Some of my favourite products from them are the
In The Nude Eye Colour Palette
(It's said to be a fab dupe for the Urban Decay Naked 2 Palette) and the Perfect Eyes Eyes Shadows (They're amazingly pigmented and incredibly buttery!)
I'm also a fan of their cheek products hence the reason behind buying the Honeycomb Blusher. The
W7 The Honey Queen Honeycomb Blusher
retails at £2.99 for 8g. As with many of the W7 boxed blushes and bronzers, it seems to have taken a little shall we say, inspiration from one of the Benefit Boxed Powders. Which one? Well although not entirely the same it does have some similarities in terms of shade appearance to the Benefit Rockateur Powder. However, I haven't tried the Benefit product so I'm not 100% of how similar they actually are when on the skin. But what I can tell you is that this product is a little odd. Is it the formula? The packaging? Nope it is the shade that I'm talking about. In the box the product consists of peach, beige, coral and lilac hexagons, which create a sort of honeycomb effect which I'll admit, is utterly adorable. Now if you had the time and a small enough brush you could use each colour individually but I simply cannot be bothered when it comes to messing around so I get my trusty blush brush and swirl all the colours together. The result? A lovely shimmery sort of peachy blush which I can't decide whether it is more blush, bronzer or highlighter like. What I can tell you is that on the skin it is very natural but the shimmer creates a beautiful brightening effect which is very pretty. The formula its self is a little on the powdery side which I always expect with more affordable blushes but it is very silky and blends like a dream. The pigmentation is good but not too intense which is something I actually like as it means I can build it up rather than having to be careful and light handed to avoid bold cheeks.
Oh and can we all just take a moment to appreciate the utterly fabulous packaging? I know it is a bit well, tacky but I just love the thought behind it and although the cardboard packaging isn't the most luxurious and it probably would get battered if I were to pop it in my bag, so far it has kept the powder inside in tact.
Are you a W7 fan?
Shannon xo