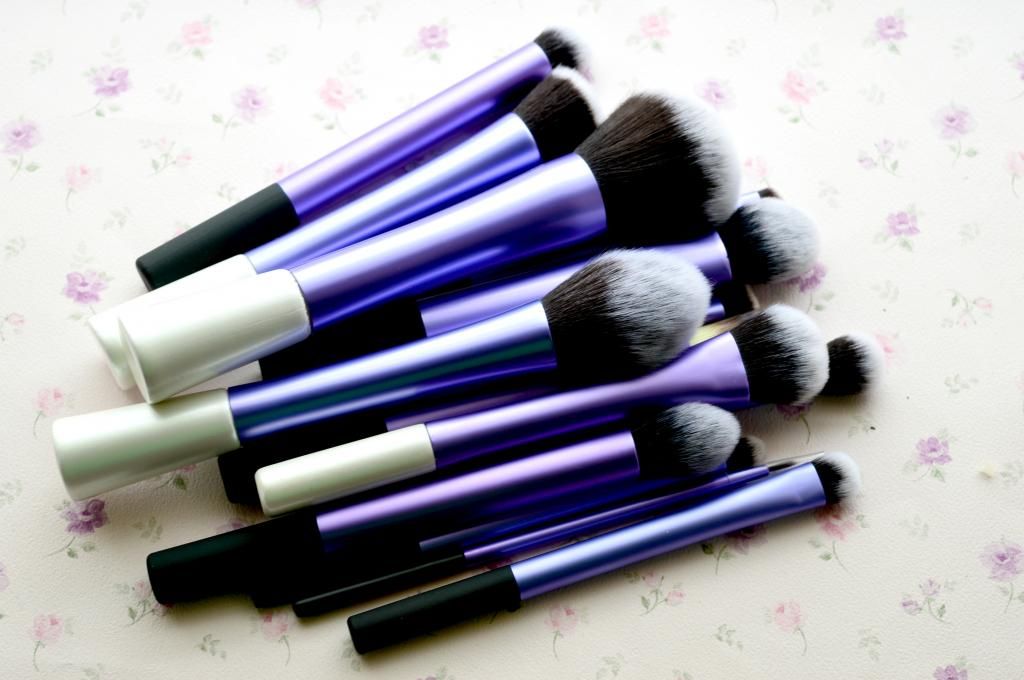 The 14 Piece Imitation Real Techniques Brush Set For Less Than £10
I've spotted quite a few faux/imitation Real Techniques brushes on eBay selling for around £2-£3 each. I'd even bought myself a few not long back and I have to say, they're excellent quality, especially for the price. As I only own two, I decided to order myself some more but rather than looking on eBay I turned to AliExpress which I find that little bit cheaper. Soon enough I spotted a 14 piece set of Real Techniques lookalikes for £11.83. I quickly purchased them and awaited their arrival. And guess what? Just 13 days later they landed through my post box. Bearing in mind I find most overseas goods take a good month to turn up, so this certainly made me happy, it's also worth noting that I didn't have to pay any form of customs charge.
I then went back onto AliExpress into my orders page to confirm that I'd received the goods (this is something you're supposed to do so AliExpress don't open a dispute once the stated delivery time is up) I then left the seller some feedback but noticed the
affordable faux Real Techniques brush set
had been reduced to just £8.28 which is even more amazing but slightly annoying since I paid a smidgen more for them however, I'm now currently contemplating buying another set as back up as I'm yet to put the brushes down since getting them and to be honest, when you work it out the brushes cost less than 60p each, it's certainly an amazing deal.
Great quality brushes
I'm absolutely over the moon with the brushes and can't quite believe just how good they are. They're all super duper soft and made from Taklon (synthetic hair) My favourite brushes are: the stippling brush. This is absolutely brilliant for blending, stippling and buffing in my foundation to give me a flawless finish. The large pointed brush which is great for contouring and applying highlighter on top of the cheek bones. The small rounded brush which is fantastic for blending under eye concealer. The angled eye brush which makes applying brow powder easy as pie. And the very dense eyeshadow brush which is ideal for packing on shadow or even glitter on the lids. Don't get me wrong I do like the other brushes but those are the stand out ones for me.
Brushes that wash well
How are they after washing? Do they shed? When it came to washing the brushes I did so using the same method as I would with any other makeup brush. I had a bowl of warm water, baby shampoo and a towel. Firstly, I simply lathered up the brushes, swirled them in the bowl of water then rinsed them under the tap and set aside on the towel to dry. I found they washed well and dried just like any other brushes would.
I didn't find any of the brushes to really shed apart from the large pointed brush. But even then it wasn't anything major, more like four or five hairs came out. To me, this wasn't a big deal at all. So, all in all, I'm over the moon with the set and look forward to using them even more in the future. If you're interested in other affordable makeup brushes, be sure to check out my
soft and cheap sigma brush dupes
blog post.
Have you tried any imitation Real Techniques brushes?