Want to see what goodies I received in my Degustabox?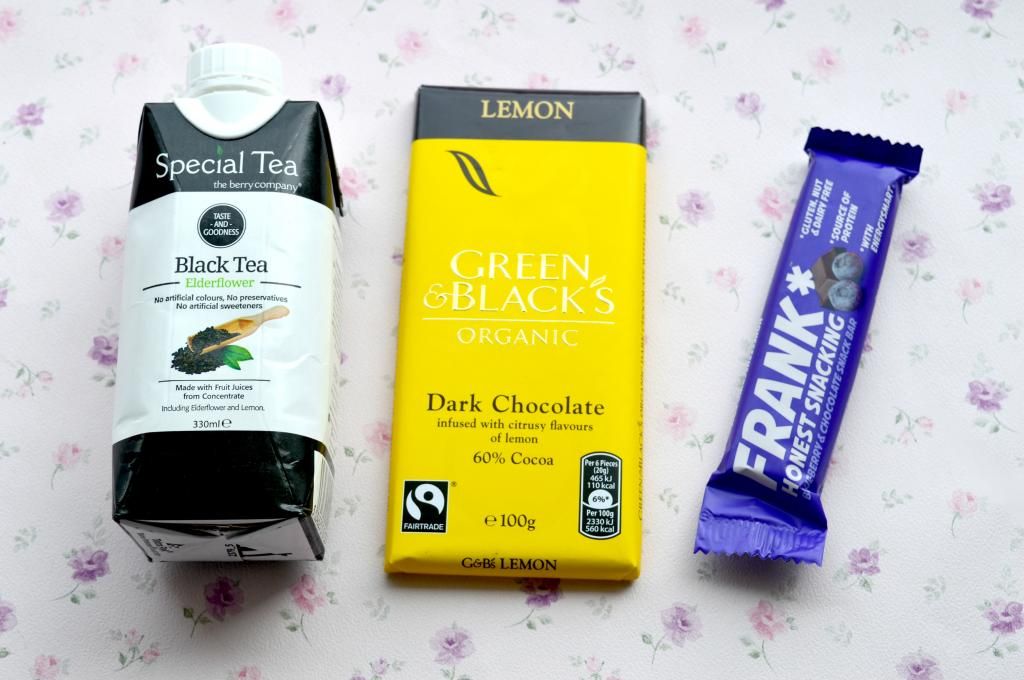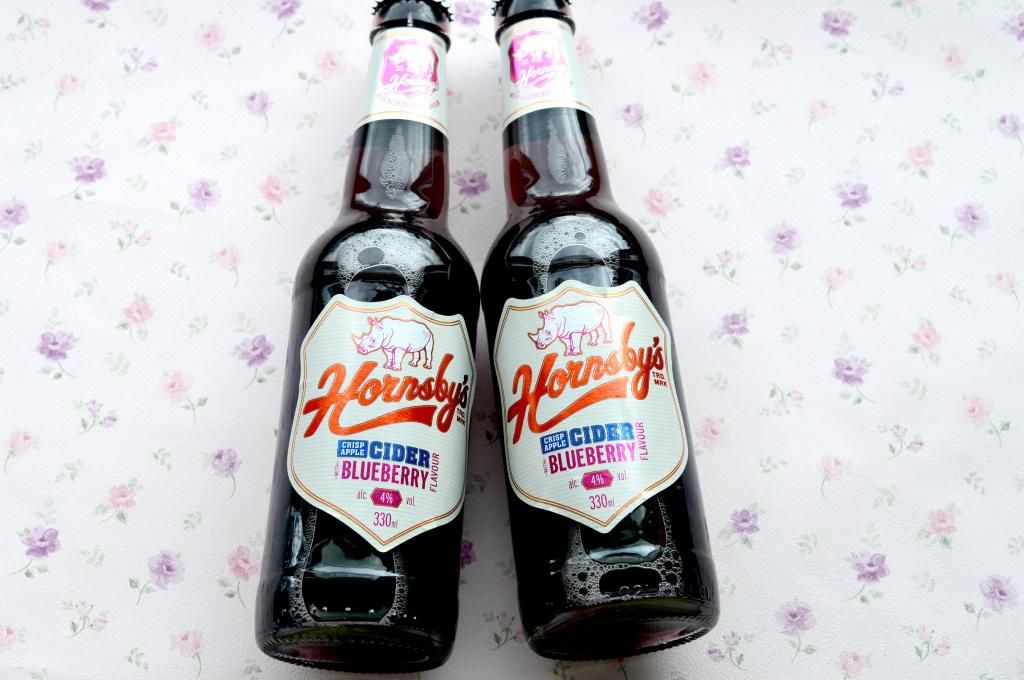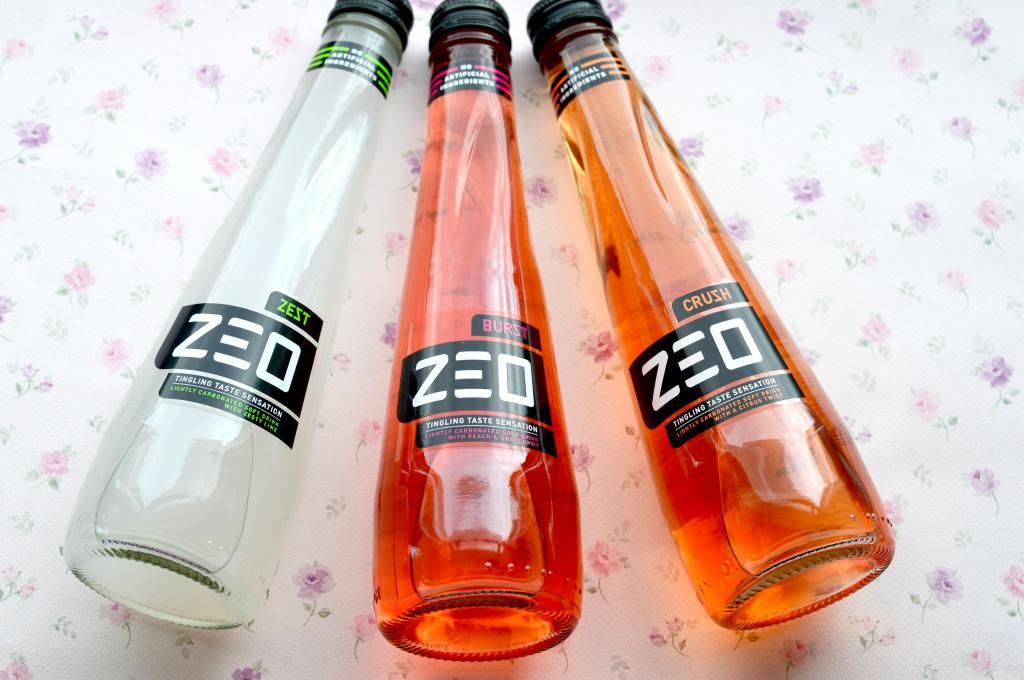 One of my favourite days of the month is when my Degustabox is delivered. I'm a big food lover and thoroughly enjoy trying out all the goodies I receive each month. It is just one of those things in life that makes me super happy. (I'm sad, I know.) Not sure what Degustabox is? Well it is a surprise monthly subscription food box which retails at £12.99 a month. In each box you'll receive between 9 and 14 items, all of which when individually purchased will equal to more than you pay for the box. I just find it is a great way to try new food and drink which you wouldn't normally necessarily purchase or try out yourself. If you do fancy trying out a box yourself, do be sure to use the code
B9UZZ
to get £3.00 discount when registering. Did I feel as happy with my items as I normally do? Well this months box is a good 'un to say the least. Here is what I received:
I'm a big popcorn lover and have recently noticed the increase in fancy flavours on the market. I think it is a great thing as lets be fair, as nice as sweet popcorn is, it can get a little dull and sometimes you really want some variety and choice in your life. I received three bags in my Degustabox, yes three! Shamefully I must hold my hands up and admit that I devoured each packet on the day of receiving my box, BUT in my defense they were blooming delicious and very, very moreish. I particularly liked the Chilli and Lime bag as it had a nice tang and spicy kick to it. The Kracklecorn bag, a sweet and salty combination was also gorgeous and although I really liked the Crispy Bacon and Maple Syrup bag, I found it just a tad too salty for my liking. What I will say is that if you're someone who enjoys intense flavours and hate snacks that skimp on the seasoning, you'll probably love these.
Dr Oetker Cake Decorations:
I've noticed Dr Oetker products are a running theme in my Degustaboxs and I'm certainly not complaining. I'm really starting to get into my baking so products like these are always coming in handy. I received the Violet Crystals along with Eton Mess. I've got to admit, when it comes to decorating my baked treats I tend to just add some simple icing sugar or buttercream with a generous helping of sprinkles on top but now that I have these cute little bottles, I'm going to try my hand at making some truly adorable cupcakes.
I'm all for making my own marinades and concoctions but sometimes I just don't have the time or lets face it, I cannot be bothered. I have tried the Maggi So Juicy Range before and must admit, it was actually pretty good. Apart from that though, I've not really delved any further into the brand and the products it has to offer. I received a whopping six packets in my box, two Piri Piri Chicken, two So Juicy Oriental Soy and Garlic Chicken, one Cheesy Chicken and Leak Potato Bake and one So Baked Beef and Ale Casserole. I'm really looking forward to giving each a try but I am particularly excited about the Piri Piri Chicken packet and the Chicken and Leek Potatoes packet as they both sound utterly scrummy.
The Berry Company Special Tea:
I hate to be a negative nelly but flavoured teas are not my thing however, the Taylors of Harrogate Blackberry and Elderflower tea that I received in my
May Degustabox
did surprise me and ever since then I've been very open to trying things I normally wouldn't go for. So I gave the Black Tea with Eldeflower a try. Honestly? It wasn't as bad as I was expecting but it wasn't something I really, really enjoyed. It was just, okay. I did however just drink the tea from the carton and looking back I should have really chilled it and poured it over some cooling ice.
Green and Blacks Organic Lemon Dark Chocolate:
Unlike a lot of people out there I actually really do like a bit of dark chocolate every now and again. I'd even once gone through a stage of eating Cadbury Bournville Bars which my family thought was really weird. I haven't however ever tried any proper, good quality, high cocoa content dark chocolate before, well, until now. And oh my, is this good chocolate. It is very, very rich so only a little is needed to fulfill my chocolate fix but with a 60% Cocoa content, it is one good bar. This particular bar is also infused with citrusy flavours of lemon which just add to the experience by giving the rich treat a slight refreshing tang.
Frank Honest Snacking Blueberry Chocolate Snack Bar:
Much like flavoured teas, healthy snack bars just aren't me. But I gave it a try. The verdict? This is possibly the weirdest thing I've ever tasted. The taste and texture simply confused my brain. It was like eating chewy chocolate cake that wasn't overly sweet. Don't get me wrong, it wasn't vile, it was just, bazaar. Would I buy again? Probably not but if you do like healthy bars, I'd say give it a try and see what you think.
Hornsby's Blueberry Cider:
I received two bottles of Hornsby's Cider in a previous Degustabox and you'll probably know by now, I don't drink alcohol so I can't really give my thoughts on these however, I always pass any form of Alcohol to my parents or my sister. The last bottles of cider went down an absolute treat, receiving great feedback in terms of taste from the Raspberrykiss assigned alcohol tasters. The Blueberry Cider? Well again it went down well with my sister taking a particular liking to it (and she's a woman who likes and knows her cider)
The last things I received were three of the Zeo Soft Drinks, peach and grapefruit Burst, citrus Crush and lime Zest. The difference between these and other drinks on the market is that they aren't sickly sweet and they're more refreshing. Personally I like my drinks a little sweeter but I've sipped all of these and they weren't at all bad and were fantastic over ice during the hot weather.
All in all I'd say this box was a success. Also be sure to give Degustabox a like on
Facebook
and a follow on
Twitter.
Are you a Degustabox lover?
Shannon xo
(*PR sample)