Want to hear my thoughts on the Miners Volumising Maxi Mascara?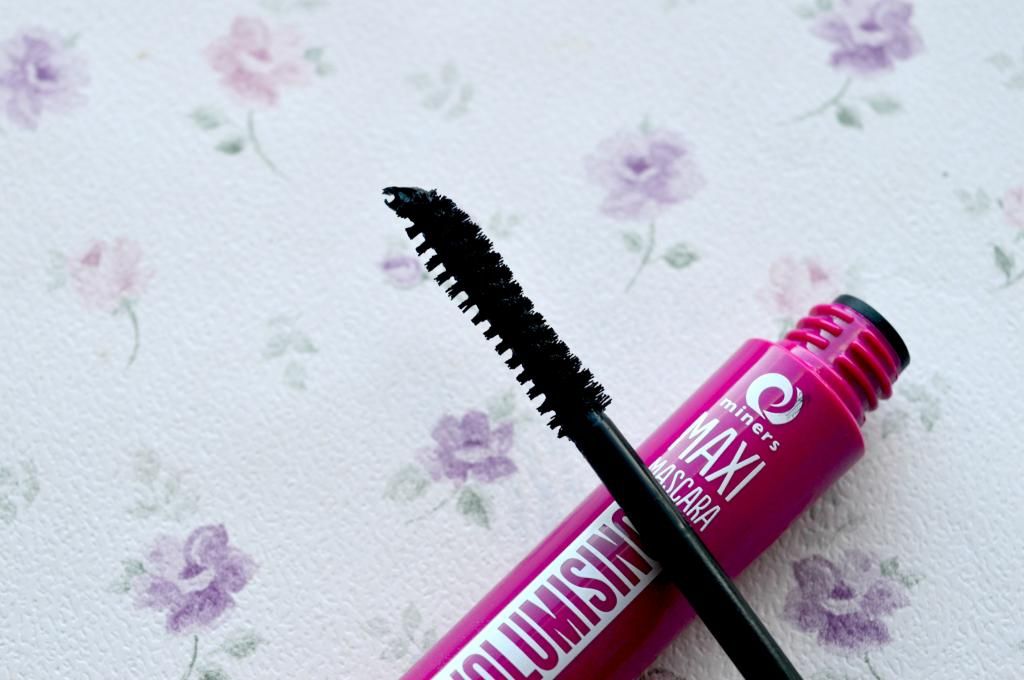 Miners have always been one of those brands that I feel are slightly underrated and overlooked by many. I know sometimes their products can be a bit hit and miss but recently I've been liking all their releases. Their latest product is the Miners Volumising Maxi Mascara which retails at just £3.49 and is available in two shades, Black and Carbon Black. I was very lucky to be sent both mascaras to play around with (Thank you so much Miners!) and I've got to say, I've been really, really impressed.
Now you might be wondering what the difference is between Black and Carbon Black. Well from trying and testing them out I haven't noticed anything particularly different when it comes to the formula, packaging or the brush but obviously they do differ in colour. Black is your classic black mascara and although very, very similar, Carbon Black is that smidgen darker and ideal and more suitable for evenings out and dramatic looks whereas I personally find Black ideal for daytime wear, especially when I'm in the office at work where I want to look made up but not too over the top if you know what I mean.
In terms of the formula I find it is just the right consistency. It isn't too dry or overly wet, it is just right and doesn't take a decade to dry meaning the risk of blinking and getting it everywhere isn't as high. When it comes to the brush it is very long, thin and contains lots of close together bristles. As for the effect on my lashes, I wouldn't say the mascara overly adds volume to my lashes (It does add some but nothing majorly volumising) However, it does add absolutely incredible length making them look lovely and long. I was really really pleasantly surprised by this and can't believe something so cheap could give such great results. I'd even go as far as saying this has become one of my all time favourites. Yes, it is that good!
In terms of clumping, it clumps very, very, very slightly but this doesn't give a horrible effect on my lashes or anything so for me it is no big deal. I just can't help but love how effective it is on my lashes and the length it adds. I also love how natural looking the mascara is when on my lashes. It doesn't give them that horrible crisp, dry, fake look that some mascaras give. I also like how easy it is to remove. I find a cotton pad and some trusty micellar water does the trick nicely without having to rub and painfully scrub the area like I find with some cheaper mascaras.
Basically at just £3.49, in my eyes it is an absolute steal. Although I don't find it true to its name, the wonderful lengthening ability is enough to win me over and the formula is a joy to work with. Thumbs up Miners!
Are you a Miners Cosmetics fan?
Shannon xo
(*PR sample)