Want to see what goodies I got in my August Degustabox?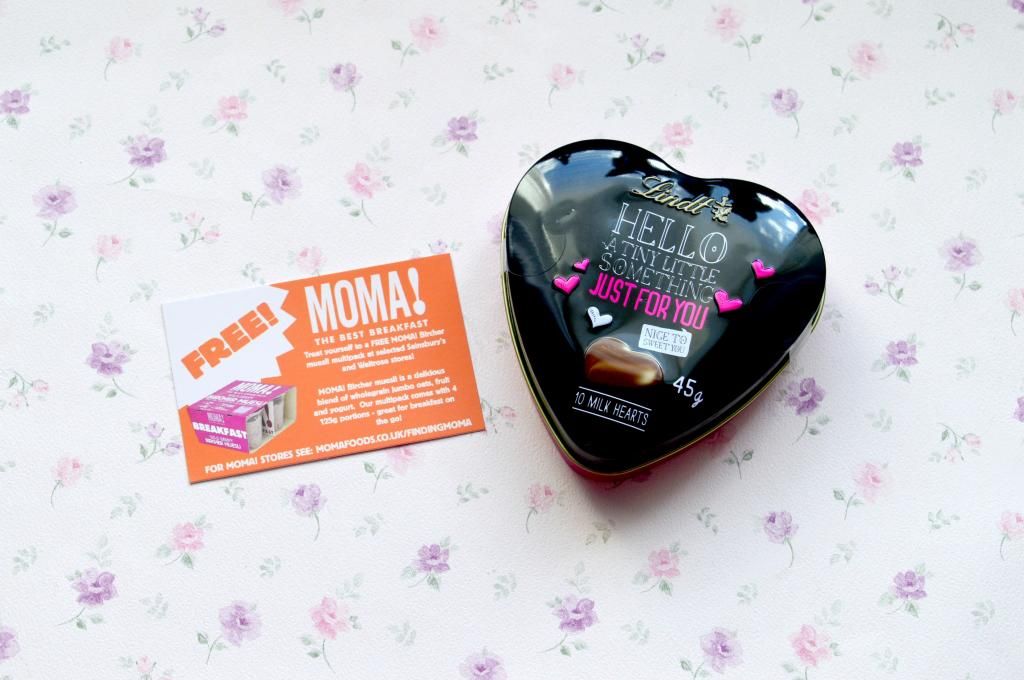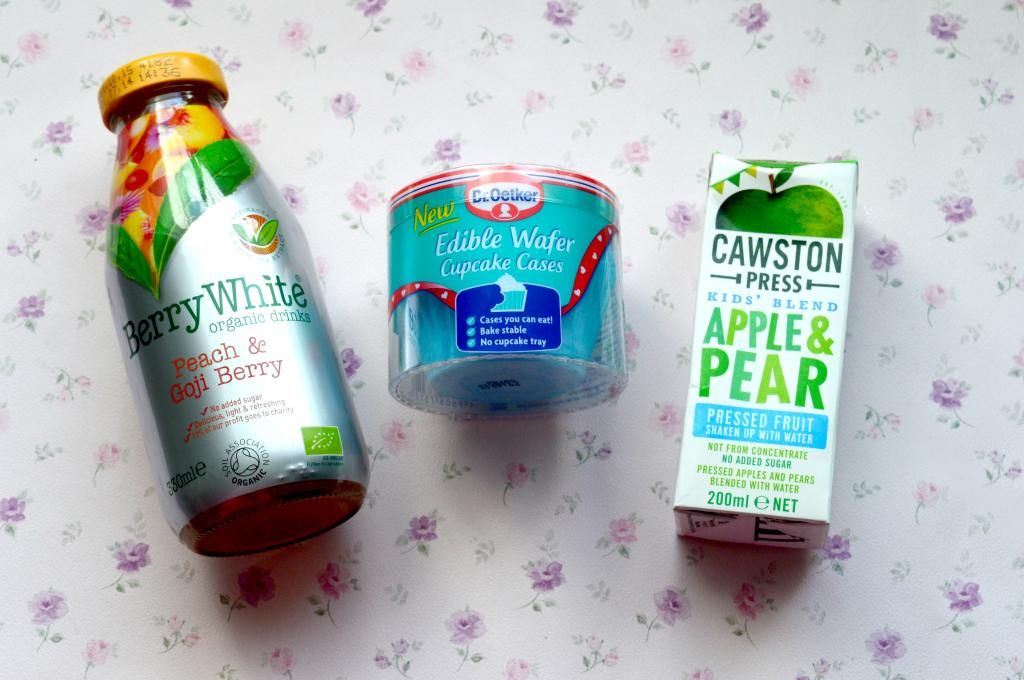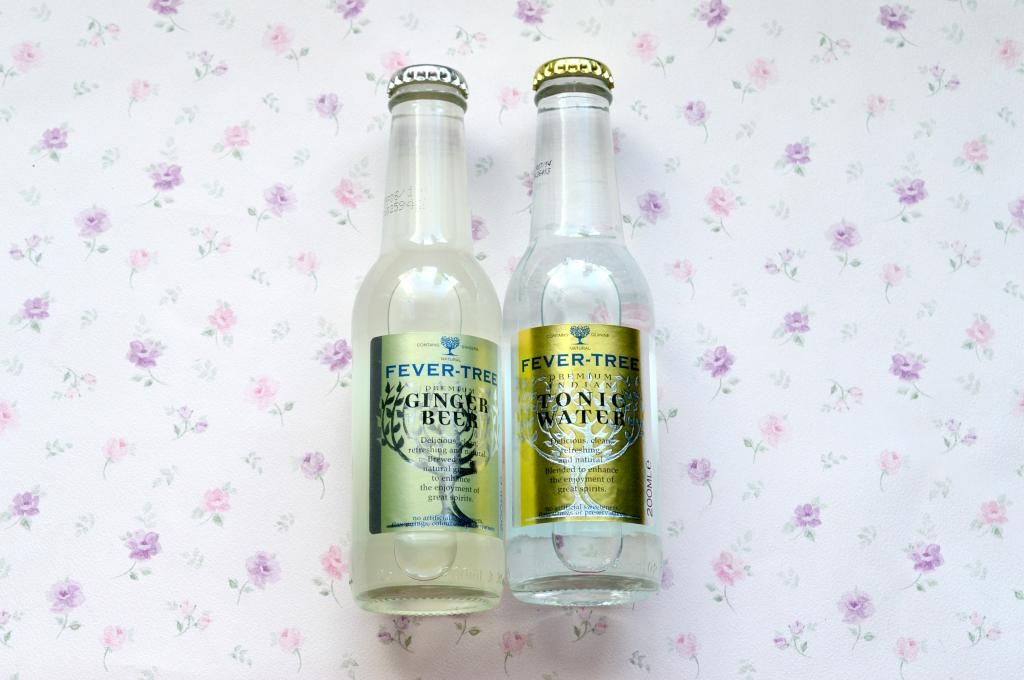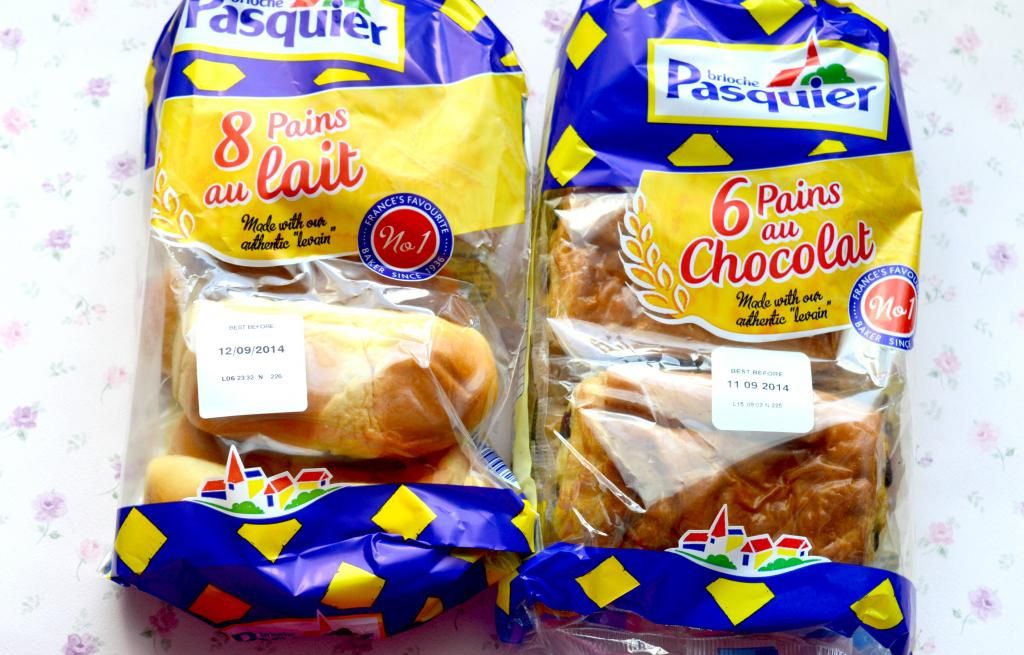 It is that fabulous time again. Yep that is right, I received my
Degustabox
. As usual the box retails at £12.99 and is available to purchase on their website. This month's box contains a whole host of amazing treats. If you do want to try a box make sure you use the code
9E167
to receive £3.00 discount when you register! Also be sure to check out Degustabox on
Facebook
and
Twitter
as they're always sharing great content. Anyway, here is what I got in my August box:
Moma The Best Breakfast
The first thing I spotted in my box was a coupon. Degustabox are introducing a new bonus item to their boxes and calling it Degustabox Fridge. It is basically a chilled fridge item that you have to go out and get from a store that stocks said product and accepts the coupon/voucher. The coupon I received was for a Moma The Best Breakfast product but sadly no where near me stocks the item unless I travel an hour+ on a bus and since I have no plans to travel that far I thought it'd be a bit of a wasted journey just to pick up the freebie especially when bus fare costs around £6.
Lindt Milk Chocolate Hearts
Receiving chocolate is always a great thing in my eyes and finding this cute little tin of Lindt Milk Chocolate Hearts made me one happy bunny. The hearts are basically your classic Lindt chocolate, creamy, delicious and enjoyable.
Mexican Dave's Lightly Salted Legendary Tortilla Chips
I'm a big tortilla chip fan and I'm also partial to making some salsa and cheese covered nachos every once in a while so I was excited when I spotted this big bag of Mexican Dave's Lightly Salted Legendary Tortilla Chips. Usually I either opt for good old Doritos or just whatever cheap ones the supermarket has to offer but these are delicious. I did actually plan on making nachos with these but Marc and I decided to open the bag whilst having a very chilled film night. They were a hit and before I knew it we'd very naughtily scoffed the whole bag! They had the perfect amount of salt flavouring and a perfect crunch but without the artificial ingredients.
Schwartz Mexican Fajitas and Spanish Smoked Paprika Chicken Flavour Shots
As sad as I may sound, I let out a little squeal when I found these two shots in my box. I'm a massive fan of fajitas and I love Spanish style chicken. It was as if these were just made for me. I'm really, really looking forward to giving these a whirl and can't wait to see what they are like (I'm hoping they're full of flavour and utterly gorgeous!)
Caribbean Twist Strawberry Daiquiri Cocktail
As you all know I am not an alcohol drinker so whenever I do receive alcoholic beverages in my boxes I pass them on to the Raspberrykiss assigned alcohol testers (My sister, mam and step dad) They've not tried this yet but my sister is a cocktail kinda girl so I think this Strawberry Daiquiri will go down well.
Berry White Peach and Goji Berry Organic Drink
Another drink I found in my box was this Berry White Peach and Goji Berry Organic drink. I gave it a sip and it was pleasant with a very delicate taste to it. It wasn't really my cup of tea so I passed it on to my step dad who actually really enjoyed it.
Dr Oetker Edible Wafer Cupcake Cases
Receiving Dr Oetker products in my Degustabox is one of the many things I love about the monthly food subscription. Over the past few months I have accumulated a decent amount of baking goodies and plan on doing a good old baking recipe very soon and these cases will certainly come in handy. Not only are they cute, but they are edible too! How awesome! I've not seen or heard of these before but I am very, very excited to give them a try.
Cawston Press Kids Blend Apple and Pear Juice
Fruit juice is not something I gulp down often but I always seen to enjoy it when I do. I actually drank this when I received the box and it was lovely and refreshing. I could definitely detect both the apple and the pear but it wasn't overly sweet which I liked.
Fever Tree Ginger Beer
I don't actually think I'd had ginger beer until I tried this fancy looking bottle. It just isn't something I've ever thought of trying or went out of my way to purchase when doing my weekly shop. Now my story may be a little odd but I've recently started taking some new medication and one of the side effects has been acid reflux. One day I'd been finding it particularly bad and spent my morning throwing up. So I was looking online for some remedies and one of the things I found for tackling my sickness was ginger so I thought it was a great opportunity to try the Fever Tree Ginger Beer. When I tried it I was a bit taken aback by how strong it was and the burn that I experienced when drinking it but it was actually quite nice and after about 10 to 15 minutes my throat had stopped burning completely and I no longer felt sick. It was as if this stuff had miraculously made me better and I certainly wasn't complaining.
Fever Tree Tonic Water
Another product from Fever Tree I received was a bottle of Tonic Water. I haven't tried this yet and I'm not sure of what I can pair it with but who knows, I may come up with a great idea and report back once I've gave it a whirl.
Brioche Pasquier Pain Au Chocolat and Pain Au Lait
The final things I found were two packets of Brioche Pasquier pastries. One bag of Pain Au Chocolat and one bag of Pain Au Lait. I've actually been having these for my breakfast ever since receiving my box and I can't get enough of them. My favourites would definitely have to be the Pain Au Chocolat but the Pain Au Lait are nice too. I've tried them both cold and hot. Either way they are great and fab for when you're in a rush.
What is your favourite subscription box?
Shannon xo
(*PR sample)