Want to hear my thoughts on the Makeup Revolution Bronze, Shimmer and Highlight?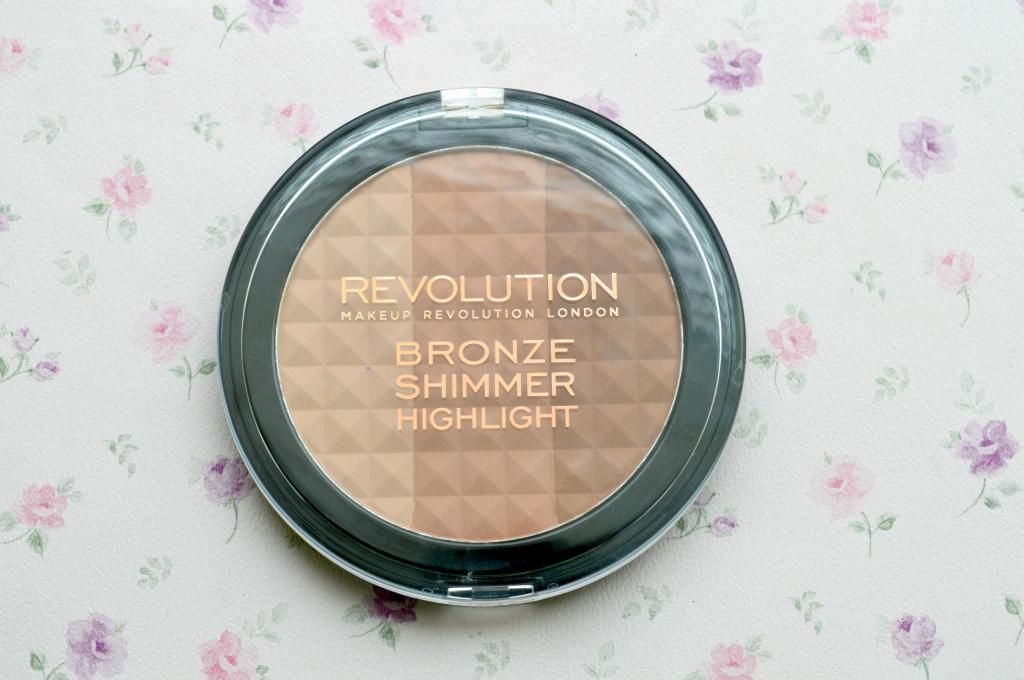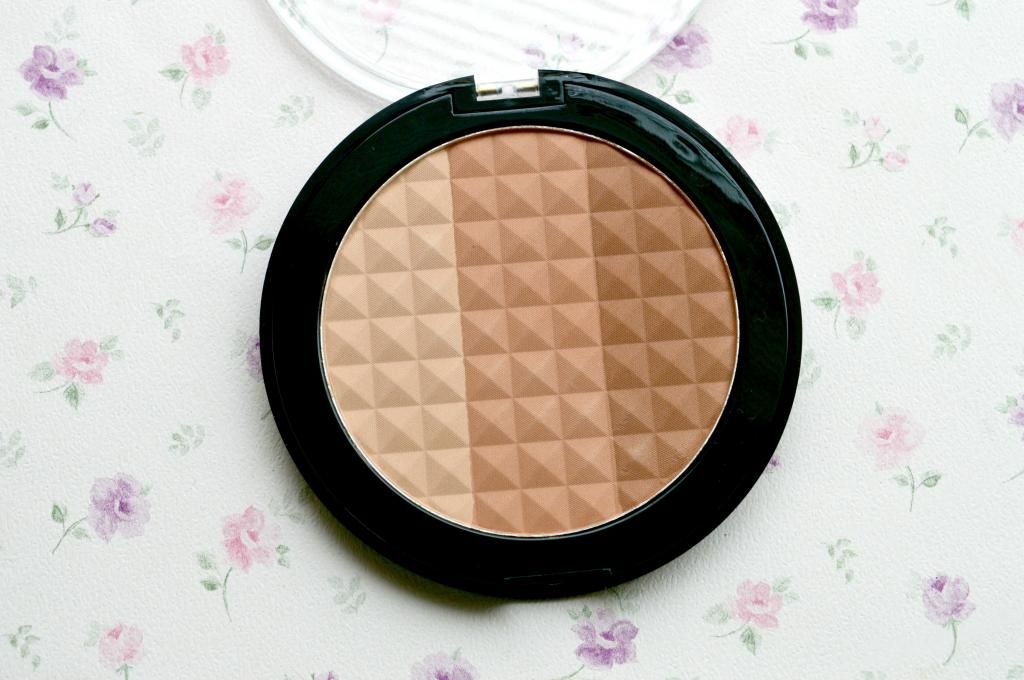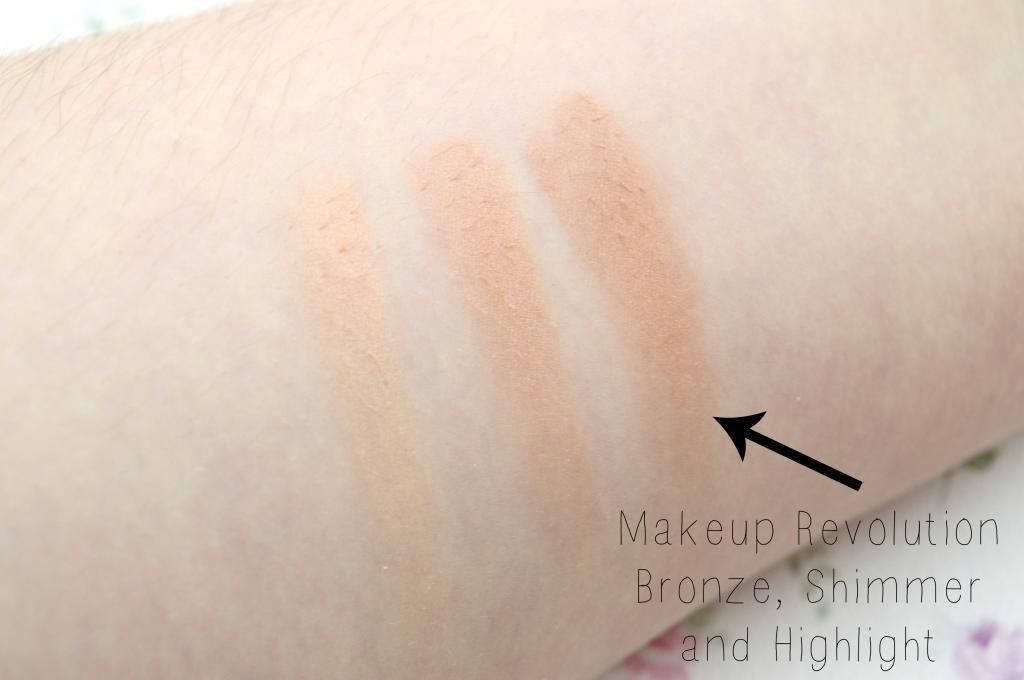 If you read my "
Five Great Products I Have Recently Discovered
" post, you'll have spotted that I mentioned the
Makeup Revolution Bronze, Shimmer and Highlight
. The product retails at the very affordable price of just £4.00 and is available to purchase from both the Superdrug website and in selected stores. It is also available on the Makeup Revolution website. Not heard of the product? Well it is a powder trio of bronzers. A lot of the time I find bronzers are way too dark and muddy for my very pale skin tone. Because of this I struggle to find shades that work for me meaning I only have a select few in my collection that are actually suitable so I always get a little excited when I spot new releases like this one. Despite purchasing this gem way back in June when I placed a
big Makeup Revolution haul
, it sort of ended up in the back of my drawer but recently I rediscovered it and fell in love. Let me tell you, this is a huge product and contains three shades, a light, medium and dark powder. For me, the lightest shade is ideal and works for my complexion but the darker shades are also good for if I want to create a really dramatic look or you have darker toned skin than myself.
In terms of the pigmentation, the powders aren't over the top but provide good colour pay off that can easily be built up if that is your thing but at the same time it can easily be blended out which I like as it gives a really natural look. As for the finish, it does contain a very slight shimmer but it isn't anything over the top, disco ball like or in your face. It is sort of like a satin finish in my opinion. When it comes to the wear time I found the bronzer lasted fairly well, staying put for around six to seven hours which for a £4 product, certainly is not bad.
My only complaint (and I use the word complaint very loosely) is the packaging. I just feel like it could have been more attractive and slightly more sturdy but it is far from bad, especially in comparison to other budget products on the market. Overall though, I'd say this is a pretty darn good bronzer. I think because it contains not one, not two but three different shades, a lot of people will be able to get good use out of it. I also like that it is a bronzer that could potentially get you through the entire year as if you tan (so long as the darkest shade is not your natural colour) you won't have to purchase another bronzer to work with your complexion.
Have you tried this product?
Shannon xo