Want to hear my thoughts on Yankee Candle Pink Dragon Fruit Wax Tart?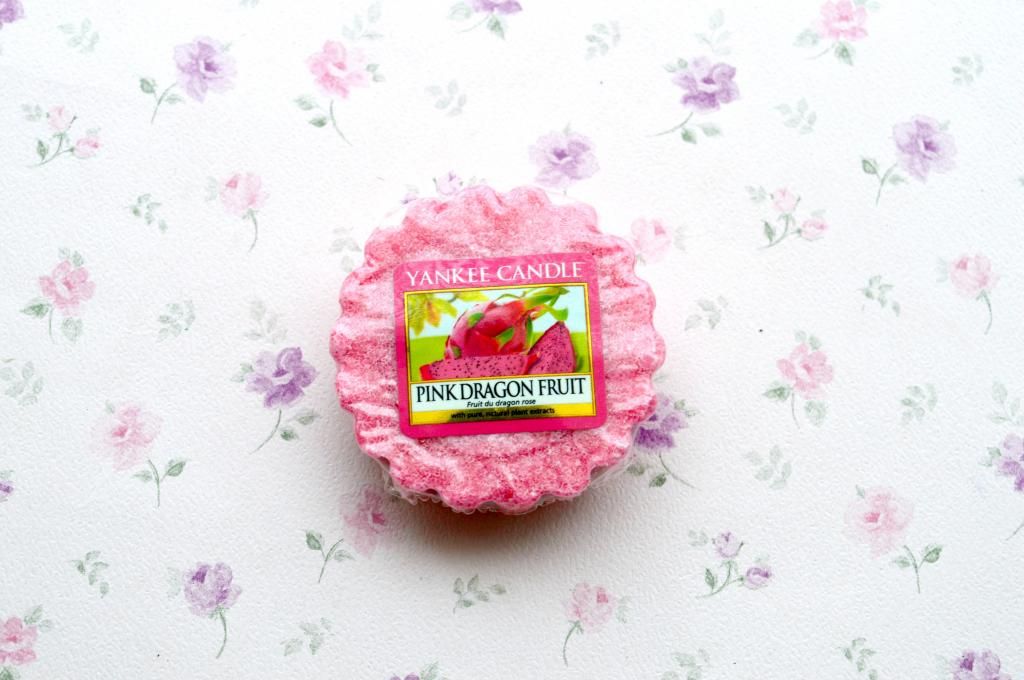 Lately I've been very much into my Autumn/Winter/Christmas scents but recently I decided to switch things up and I gave the
Yankee Candle Pink Dragon Fruit Wax Tart
a try. The affordable tart retails at just £1.20 and is available to purchase on the Yankee Direct website. If you are a fruit scent lover, I can't recommend this enough. It is absolutely packed full of fragrance which has a lovely tropical aroma about it that reminds me of all things Summer. The scent is not sickly but it is quite strong, a little sweet and has the ability to fill my large bedroom which I loved. The fragrance was released for a good seven hours before I began to notice it dying down. Unlike some of the wax tarts I have tried (Ahem,
Salted Caramel
) it didn't really linger for days after use but I wasn't too fussed about this as it made my space smell fresh for a good few hours but didn't outstay it's welcome. I personally enjoyed the wax tart however, I don't think I will be repurchasing this until next Summer, purely because I know I'll be opting for more warmer and spicy fragrances in the next few months to get me in the festive spirit. Having said, that if I do feel like I need a fruity fix I'll know which scent to buy.
If you are a Yankee lover like myself or simply fancy giving the gorgeously scented goodies a whirl, don't forget, I have a little
giveaway going on to win a bundle of Wax Tarts
. The bundle includes Fireside Treats, Christmas Rose, Salted Caramel, Cranberry Pear, Christmas Cookie and Christmas Eve. All of which are great scents for this time of year. The giveaway ends in less than eleven days so if you do want to be in with a chance of winning, obviously make sure you enter before then to avoid disappointment.
Are you a fan of Pink Dragon Fruit?
Shannon xo