Want to hear my thoughts on the Yankee Candle Salted Caramel Wax Tart?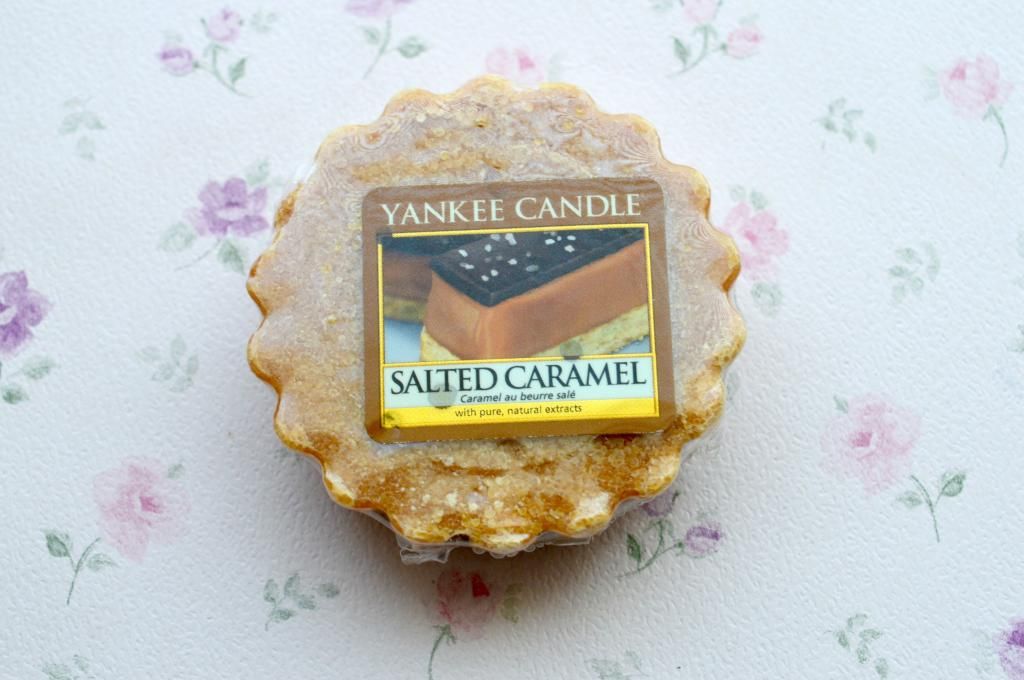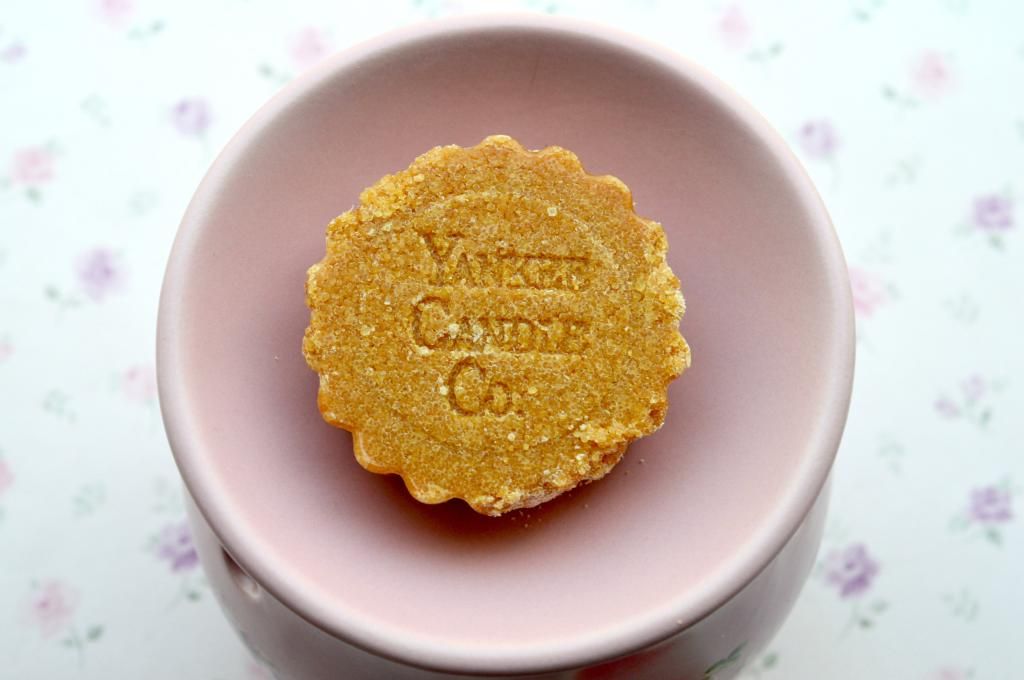 After
my large Yankee Candle haul
I was obviously very, very excited to try out all my new votive samplers and wax tarts but it did take me a while to decide which one to try first. In the end I went for the Salted Caramel Wax Tart to get me in the mood for Autumn which is fast approaching and because I was having a lovely chilled evening and fancied having a nice scent burning in my adorable burner.
The
Yankee Candle Salted Caramel Wax Tart
retails at just £1.20 on the Yankee Direct website. Yankee claim that the scent lasts up to 8 hours but I found by around the 6 hour mark the scent had faded in the actual tart but the fragrance does linger well in the air and is surprisingly strong for a little tart which I was really, really pleased with. It has now been 3 days since I burnt the tart and the scent is still very much detectable in my room and on my entire staircase which my parents aren't too happy about as the scent isn't their cup of tea. I've even burnt another tart and it is still lingering which I wasn't expecting. If you are a fan of sweet scents, I can't recommend this enough. Normally it isn't a scent I'd go for but I thought I'd try it and boy am I glad I did. Yankee say the tart is a sweet concoction of burnt sugar, sea salt and smooth vanilla caramel which I think sums up the fragrance well. It is probably what most would consider to be sickly due to the vanilla but I really can't get enough of it. I like the scent so much that I'm definitely going to invest in a full size jar candle when I move out.
Overall I cannot fault the wax tart. It performed well and the longevity of the scent really impressed me. For the price you really cannot go wrong. The scent is definitely one I'll be repurchasing and I can't wait to experience more of the Yankee Candle range. If you do want to give the Salted Caramel Wax Tart a try, do not forget,
I'm giving away a wax tart selection
which includes the fragrance, so do enter to be in with a chance.
Are you a wax tart fan?
Shannon xo
PS. I do apologise but I did try my very best to get an image of the tart melted but my camera simply would not focus. But please take my word for it, once melted it looked exactly like delicious, sweet, tasty, yummy caramel.