Want to see what goodies from Yankee candle I recently I ordered?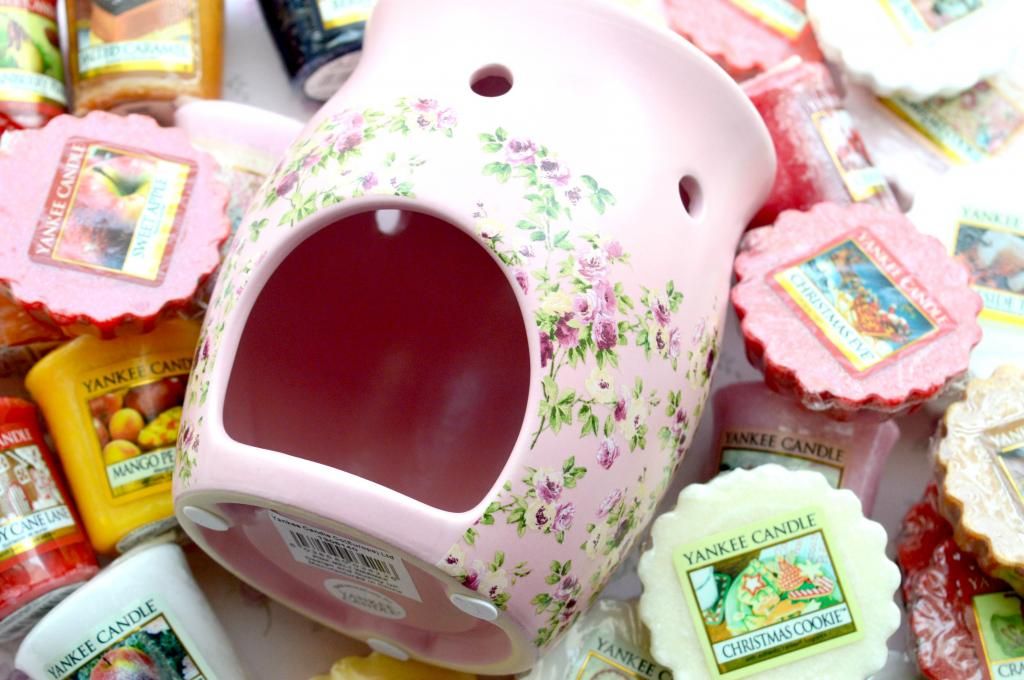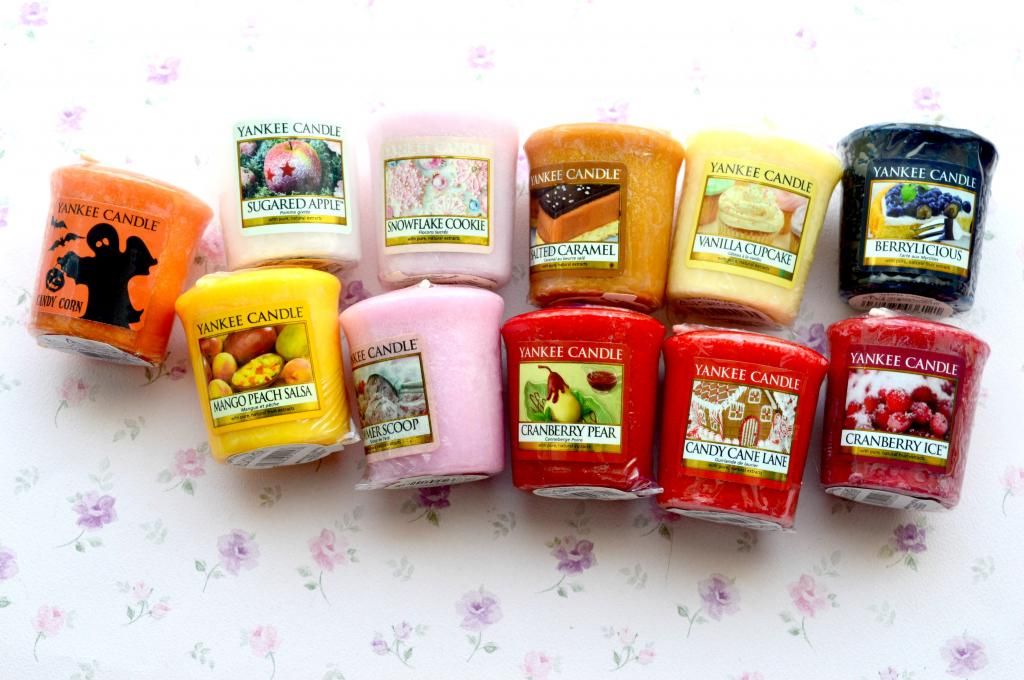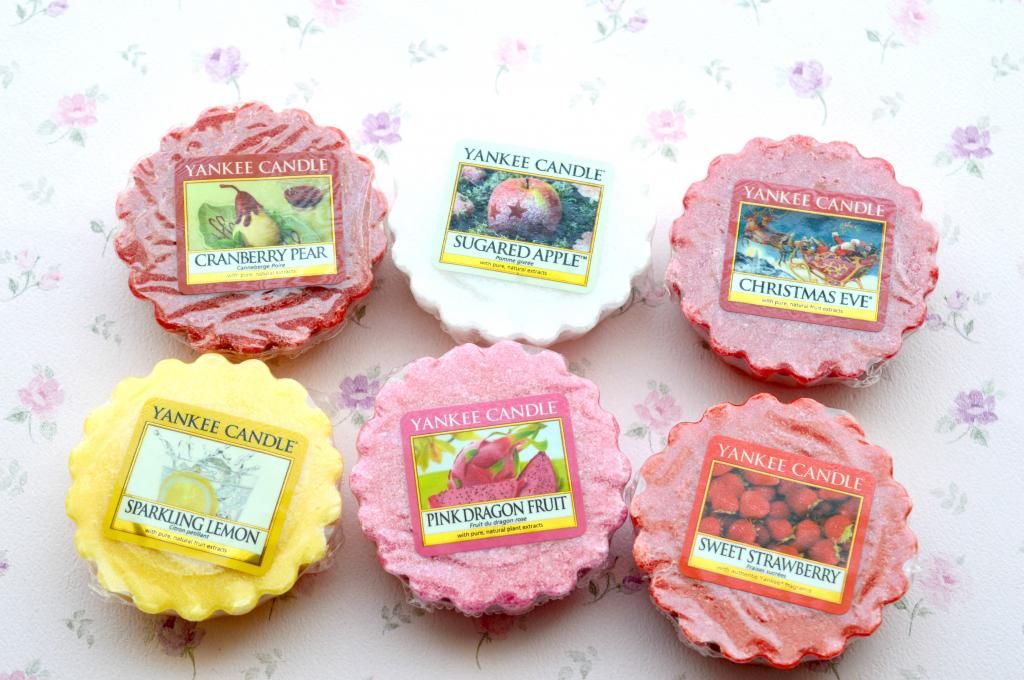 I'm a big lover of candles and for a while I really wanted to give Yankee Candles a go. My sister very kindly gifted me a selection of sampler votives and ever since I've wanted to try more of the scents that they have to offer. So I had a good old browse online and came across
Yankee Direct
, an online store which stocks lots of Yankee products which are slightly discounted.
Admittedly I did go a bit over the top with my order but the samplers and wax tarts were 10 for the price of 8 and I also got an extra free sampler which was nice. Now I know many people don't rate the votive samplers and say they don't give off any scent at all compared to the jar candles but lets be honest here, the full size candles aren't exactly what I'd call cheap and I wanted to try the scents to find which one I really, really loved before committing to purchasing a larger candle. Plus it is always nice to have little candles lit. As well as the samplers I got myself a floral tart burner (which is right up my street may I add) and of course some wax tarts. I mainly opted for foodie and Autumn/Winter scents to get me in the festive spirit (I know, I know it is only September but I simply cannot wait for Christmas!)
I'm liking the smell of each and every one but I've so far only tried the Salted Caramel Wax Tart. It smells AMAZING. I absolutely love the scent however, my parents hate it as it is way too sickly in their opinion so I've had to stop using it. However, once I move out I shall be sniffing it till my hearts content!
I also ordered some tarts for one lucky person to win so they too could get into the festive spirit (check them out below) To be in with a chance of winning simply follow the rules.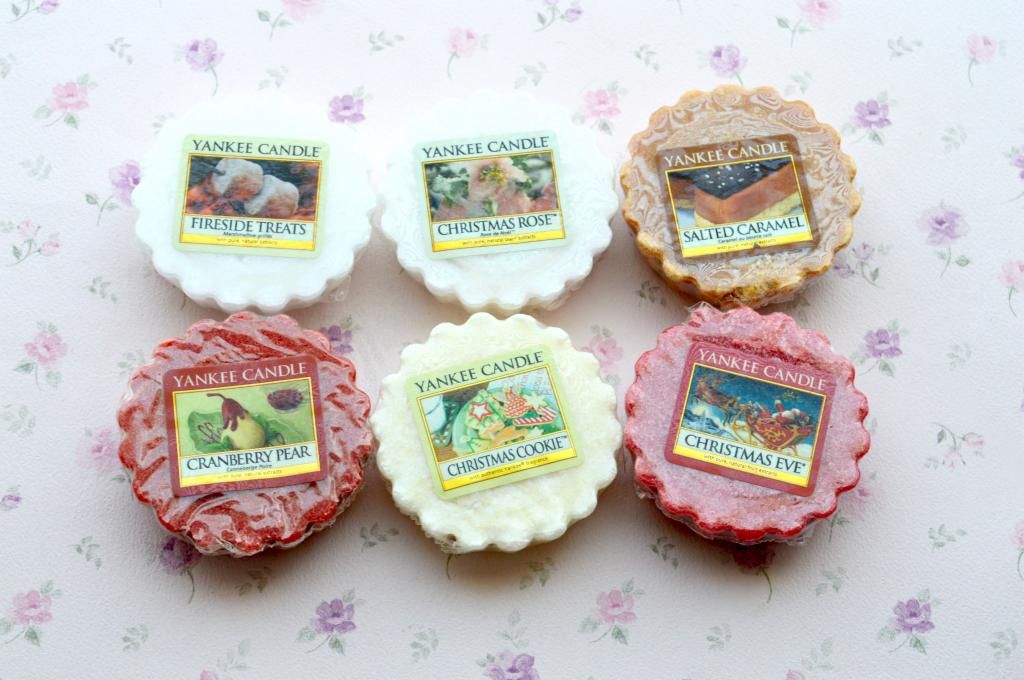 Rules:
To be in with a chance of winning the selection of Yankee Candle Wax Tarts enter via the Rafflecopter widget below
Those using multiple accounts to enter will be completely disqualified
There will be one winner
The giveaway is open internationally

ALL

mandatory entries

MUST

be complete or you will be completely disqualified (

Mandatory entries are the three that appear on the Rafflecopter widget before you are able to unlock any other entries

)
The giveaway will run from Thursday 11th September 2014 until Saturday 11th October 2014 12:00am BST (One month)
Once the giveaway is over I will contact the winner directly via email. Once an email is sent the winner will then have 48 hours to reply before a new winner is chosen
Are you a Yankee Candle fan?
Shannon xo