Want to hear my thoughts on the Makeup Revolution Amazing Sheer Lip Gloss in Too Shy?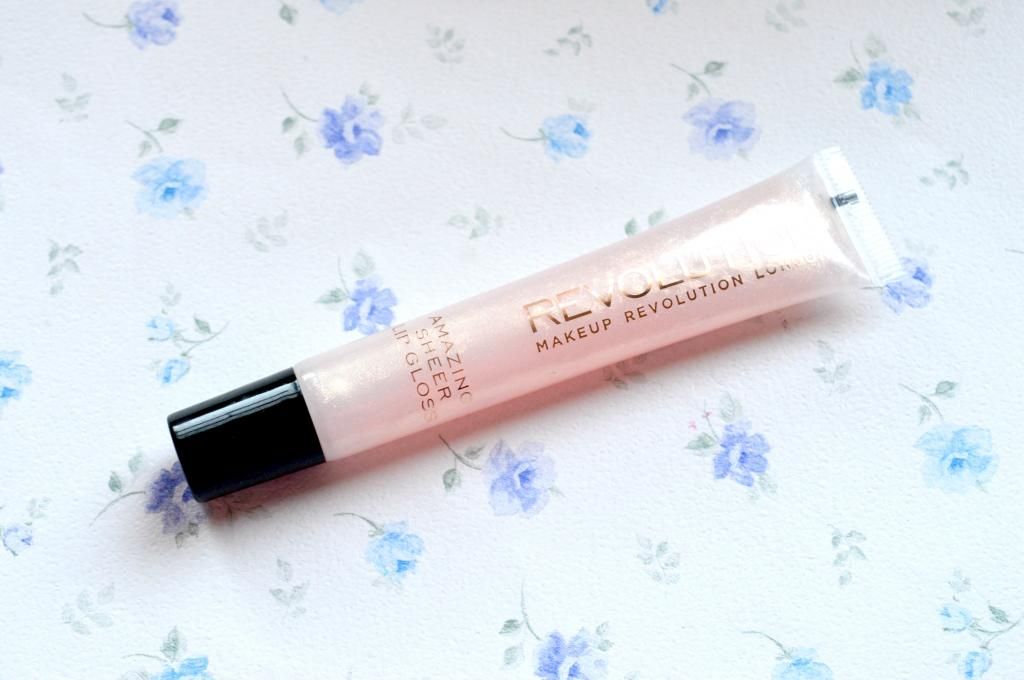 It isn't too often that I fall in love with glosses but this one has stole my heart. It is from one of my favourite make up brands on the market, Makeup Revolution and retails at just £1.00. Yes, that is right, it is mega affordable, cheaper than chips and fabulous for the price. The
Makeup Revolution Amazing Sheer Lip Gloss in Too Shy
is available to purchase on the Superdrug website, the
Makeup Revolution website
and in selected Superdrug stores.
The one thing that I hate and puts me off wearing gloss is the fact that most are ridiculously sticky. Not only does the feeling annoy me, but when my long locks constantly stick to me lips because of the product, I feel like screaming and throwing the gloss away. However, when it comes to Too Shy, that certainly is not the case. It applies very well, it is not overly messy and it does not feel sticky in the slightest, instead it feels smooth, buttery and sits well on the lips. In terms of the colour it is a baby pink which comes off really quite sheer on the lips. Because of this I like to layer it over the top of lipsticks to give them a nice glossy finish and also because Too Shy contains some gorgeous gold glitter. Normally I am not the biggest fan of any form of shimmer or glitter on the lips as I find it can look tacky, feel gritty and generally doesn't suit me but this is subtle, finely milled and just works. When it comes to the wear time it pretty much lasts as long as the average gloss which I expected. For the packaging the lipgloss comes in a nice little tube which houses the product well and keeps it safe and sound. It is the perfect size for popping into a small clutch for an evening out when touch ups are needed.
Overall I'd say this is a pretty great product. Of course the wear time was pretty standard but the feel of the gloss, the colour and the glitter content all work really well. After trying Too Shy out I decided to purchase some of the other shades such as Move A Little Closer, a blue toned fuchsia, Free, a simple clear gloss and Hush Hush, a peach pink which contains some lovely micro glitter. I have to say, I'm yet to be disappointed as each shade is fabulous and they work just as well. For £1.00 I think these lip gloss tubes are a total and utter steal. I'd recommend anyone to give them a try and see what they think.
Have you tried any of the Makeup Revolution Amazing Sheer Lip Glosses?
Shannon xo