Want to hear my thoughts on the Makeup Revolution Atomic Lipstick Collection?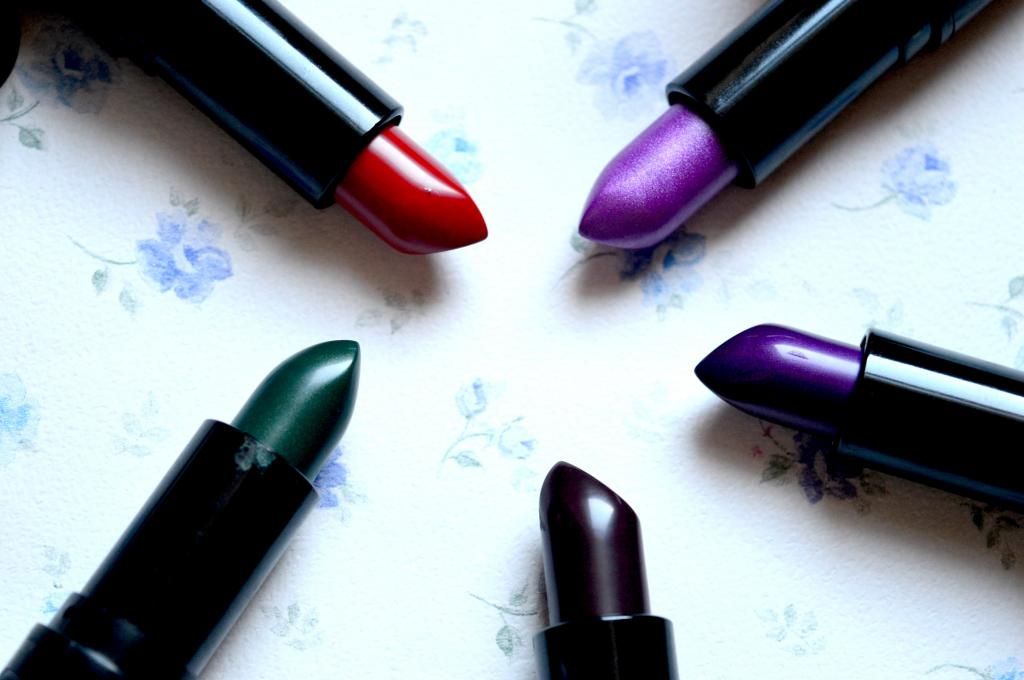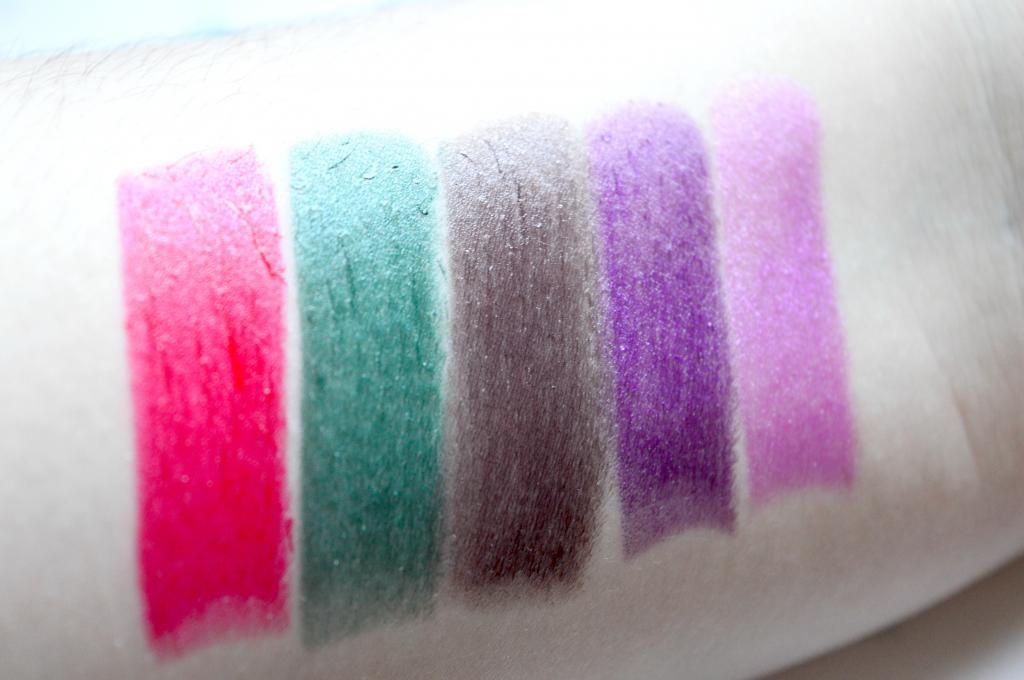 (L-R) Ruby, Sepent, Make Me Tonight, Make It Right and Magnificent
Makeup Revolution have been hitting the nail on the head for months when it comes to their product releases and as for one of their latest releases, the Anatomic Lipstick collection, they've done it yet again. Now I'm a big fan of a nice lipstick, I much prefer it over say a gloss but I have to be honest, I don't tend to go too crazy when it comes to shades, I like to stay in my comfort zone but after previously trying the
Vamp Lipstick Collection
, I've been more open to trying out new colours.
So what shades does the Atomic Lipstick Collection contain? Well there are five shades in total, There is
Ruby
, a classic blood red.
Serpent
, a very unique green shade which is not for the faint hearted.
Make Me Tonight
, an almost black brown with a slight purple look about it.
Make It Right
, a gorgeous purple which is said to be similar to MAC's lipstick in Heroine. And last but not least,
Magnificent
, a stunning slightly shimmery pink toned lilac. As you can see from the swatches, the lipstick shades are kind of "out there" and not your typical everyday colours. I think this collection is absolutely fantastic for Halloween when you're after these kinds of shades but don't want to pay an arm and a leg as at just £1.00 each, they are really affordable and purse friendly. Each shade is available to purchase on the
Makeup Revolution website
along with the rest of their wonderful products.
When it comes to my personal favourites, I adore Magnificent as it is just a pretty shade which works unbelievably well with my skin tone. My second favourite would have to be Make It Right. It is bold and vampy but for this time of year, it is a spot on shade which I can see myself reaching for more and more over the next few months. My third favourite would have to be Ruby. Despite not being the biggest red fan, I think this is a wondeful classy shade. As for Serpent and Make Me Tonight, I'd be totally lying if I was to say that I've been reaching for these on a daily basis. I'm really not brave enough to sport these on an average day however, I think on Halloween I may pluck up the courage to wear them out and about however, I can see myself chickening out (I am a wimp, I know)
When it comes to the formula of the lipsticks, each is buttery and glides on well. I haven't experienced any issues with drying out but I will say that to ensure the best possible application, you want to give your lips a good exfoliation as because the shades are quite bold, any patches will be highlighted. For wear time I found each lipstick lasted around 4-5 hours on me which isn't bad considering how cheap they are. For pigmentation they really do pack a punch and lets face it, they look great. Overall I've been pretty impressed with this collection. It isn't something I'd probably normally go for but it is fun, great for experimenting with colour and ideal for this time of year.
Have you tried any of these lipsticks?
Shannon xo
(*PR sample)