Want to hear my thoughts on the Makeup Revolution Mono Eyeshadow in Cappuccino?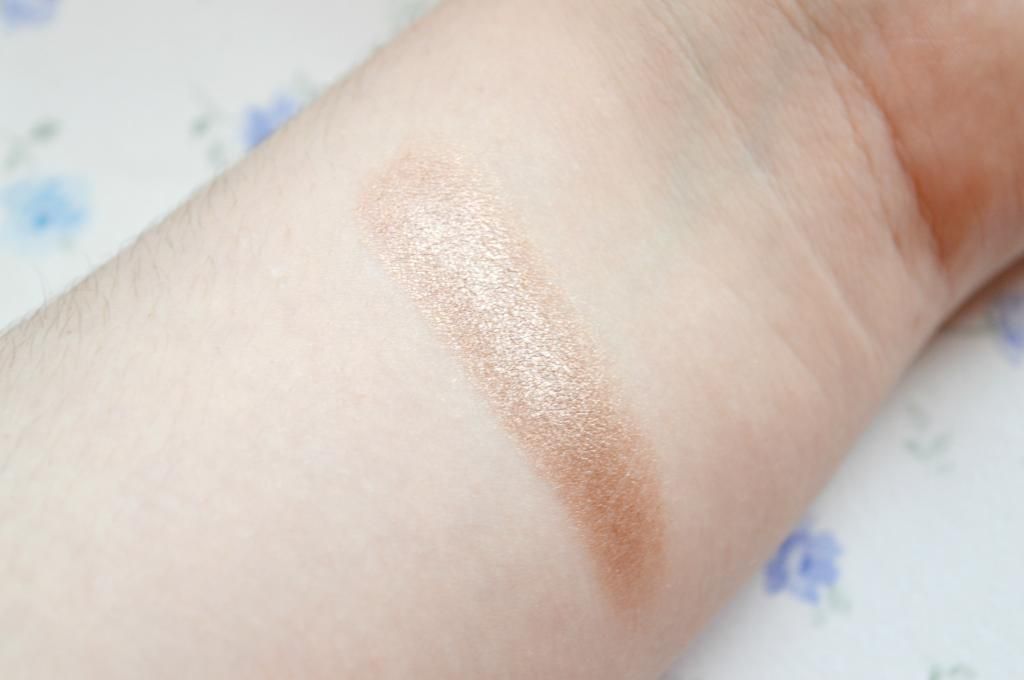 Cappuccino is a gorgeous light taupe which is gold toned and has a lovely metallic, shimmery finish. The colour is one of those that I think is suitable for both day and night. When teamed up with a light beige shade it works really well for daytime looks but when combined with a chocolate brown it works well as part of an evening look which I love. It is surprisingly well pigmented, not as pigmented or long lasting as the other shade I've recently been giving a go, but it is still good. Oh and it can easily be blended out with a good fluffy brush which makes application quick and easy. The eyeshadow has a lovely buttery texture but unfortunately it is prone to fall out. Of course this can be avoided with the use of a trusty base or primer so do not be put off.
In terms of the packaging it comes in quite a large plastic case which reminds me a lot of the MUA blush packaging. It is fairly sturdy but my only complaint is that I sometimes find it difficult to get the lid open as it feels a little bit stiff and lets face it, I am super weak. Apart from that though, I don't really have any other issues with it. Overall for £1.00 this shadow is a total steal. Of course it is not as good quality as say Urban Decay or any of the other high end brands but for the price it is smashing. Now that I've tried Cappuccino and another one of the Mono Eyeshadows in the colour I Want U, I think I will definitely be checking out some of the other singles Makeup Revolution has to offer.
Also, don't forget, if you like the look of Cappuccino, be sure to
enter my giveaway
to be in with a chance of winning it along with a great little bundle including another eyeshadow in the shade I Want U, two eyedusts in the colours Confront and Agonise and Makeup Revolution's fantastic Aqua Seal Eyelid Primer.
Have you tried this product? What did you think of it?
Shannon xo
(*PR sample)