Want to hear my thoughts on the Soap and Glory Sexy Mother Pucker Lipgloss in Nude?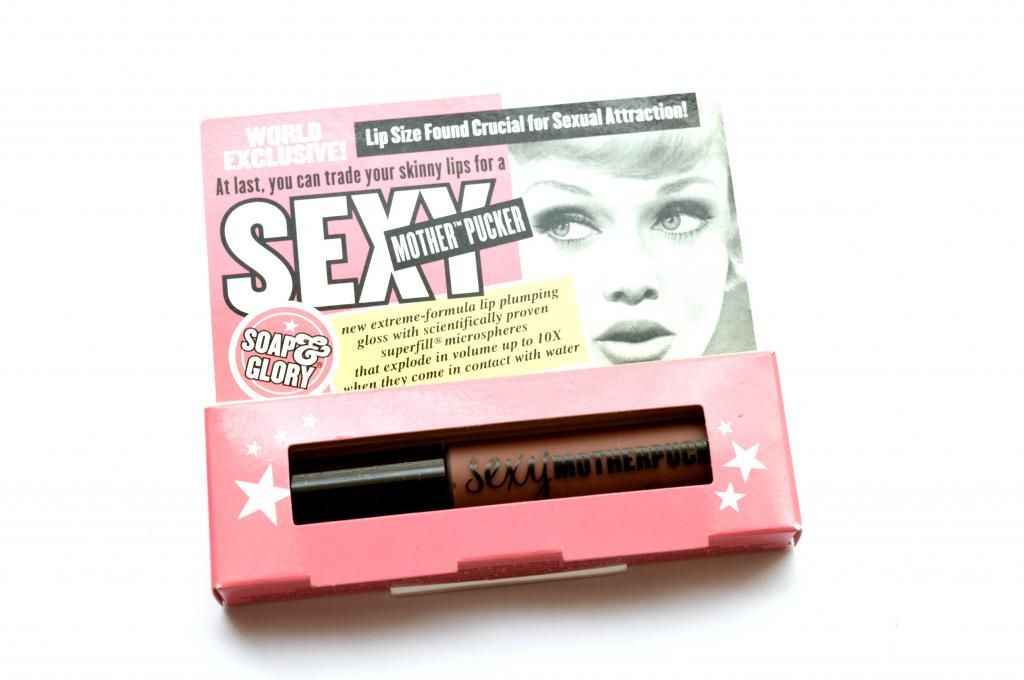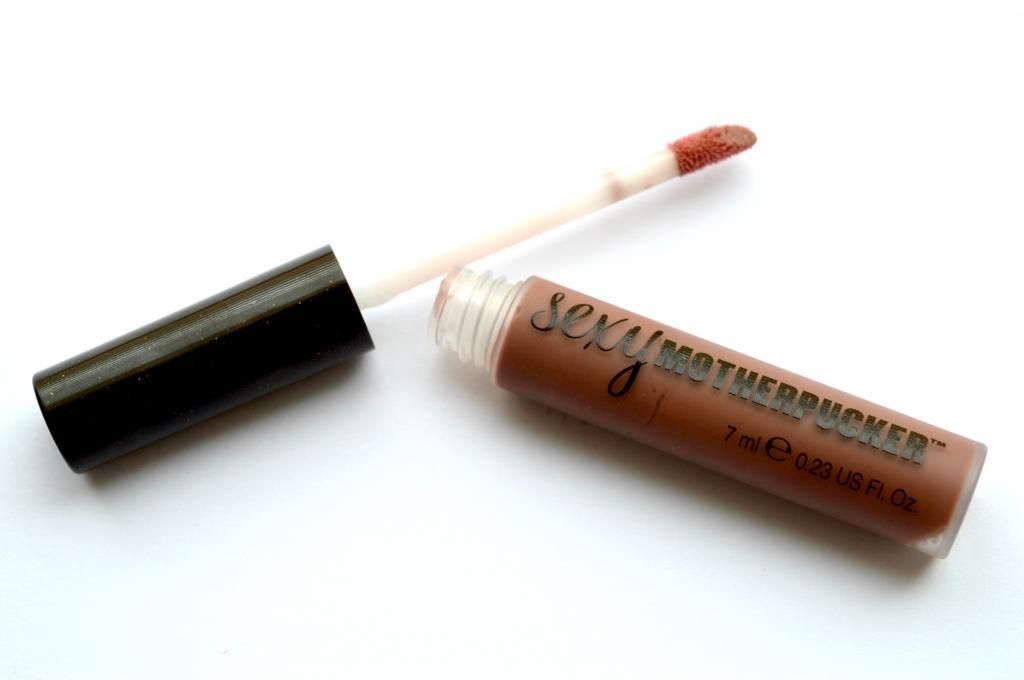 Ever since I tried the brand,
Soap and Glory
have been one of my favourites on the market. I'm a huge fan of their skincare range and of course their bath and shower products. One range I've recently been really getting in to has been their makeup line. One product I've recently been trying out has been the
Soap and Glory Sexy Mother Pucker Lipgloss in Half Naked
retails at £9.00 and is available to purchase on both the Boots website and in store. Also, here is a fun fact for you, did you know the Soap and Glory Sexy Mother Pucker Lipglosses are said to be Britain's hottest selling lip plumping gloss? Well apparently so. Anyway, the glosses are said to contain plumping microspheres that are said to explode in volume up to 10 times when they come into contact with water. Think of them as small shriveled up sponges which expand when they get wet. The gloss also claims to enhance lip volume with the help of an exclusive microcirculation-stimulating extract. Now I've got to be honest here, I have tried a Sexy Mother Pucker gloss before. I received it in my big Soap and Glory Christmas gift set couple of years back. It was a bright pink colour called Punch Bowl which had a chocolate cherry flavour. Did I enjoy it? Sadly not. I found it to be extremely sticky and it caused a burning and stinging reaction on my lips which was far from pleasant. Although the colour was pretty and it did actually plump my lips, I passed it onto my mam who got good use out of it.
When Half Naked arrived through my door, naturally I was a little apprehensive to give it a go after my previous experience as the last thing I wanted was a repeat of the previous bad reaction but after a little hesitation, I manned up and gave it a try. The first thing I'll chat about is the colour. The shade is your typical nude. It is quite dark in the tube but a little more sheer when applied. I did try and get a swatch photo but my efforts to get a focused shot failed (so sorry everyone!) It is a little too dark for my skin tone but I think those with medium to dark skin will get on well with this. The next thing I'll say is that this is no where near as sticky as Punch Bowl was. I mean it still has a sticky formula which I'm not a big fan of, but it wasn't as extreme. I'm not sure if they tweaked the formula or what but I was pleasantly surprised. Also, the stinging and burning I experienced with the other gloss? That certainly did not happen with Half Naked. Instead I felt slight tingling which was subtle and bearable so I was pretty happy. Did the gloss plump up my lips and add volume? It sure did. I mean it didn't give me massive, lip filler like lips but it did increase them a smidgen which I liked. Also, did I mention the gloss flavour? It is a delicious sweet number which is said to be buttered popcorn, it is fab and one of the better synthetic scented make up products I have tried. In terms of the packaging it comes in your classic lipgloss tube complete with doe foot applicator. It gets the job done, contains Soap and Glory's usual quirky marketing and housed the gloss well keeping it safe and sound.
Overall, it isn't a bad gloss. I do wish it wasn't sticky but I know a lot of people actually like this feature and deem it as being a quality, plus Soap and Glory can't please everyone (Maybe I'm just too picky?) Although the colour is a bit too dark for me and my complexion, it is pretty nevertheless. If it is a pain free, plumping, sticky gloss you're after, I'd highly recommend picking this up.
Have you tried this product?
Shannon xo
(*PR sample)