Want to hear my thoughts on the Vichy Idealia Eye Contour Idealizer?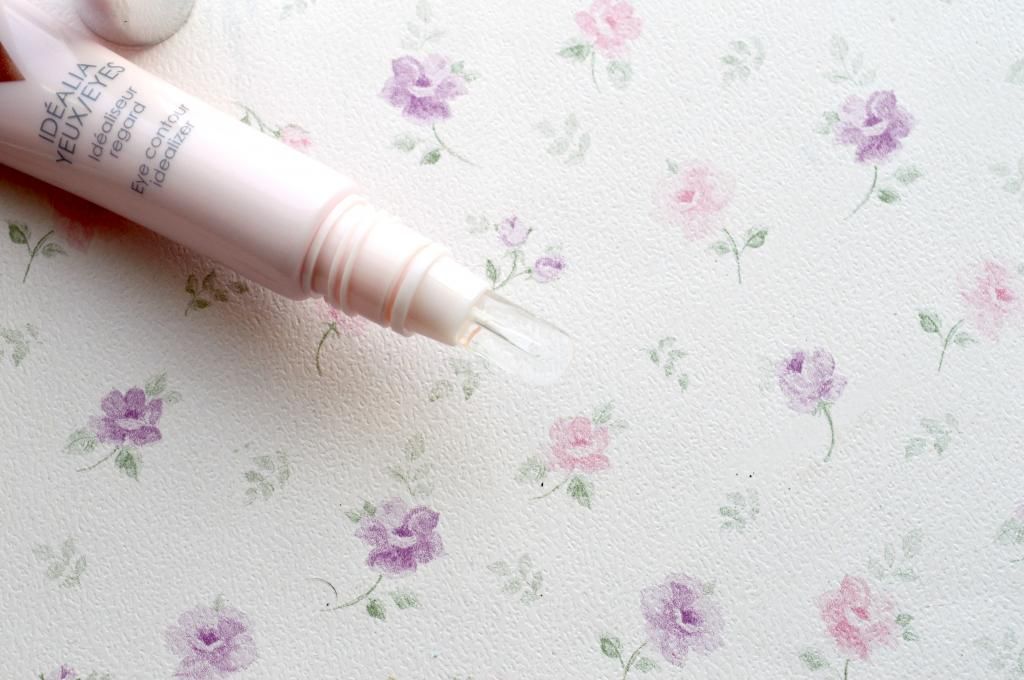 Eye cream isn't something I used to use a lot but I find as I get older, I'm reaching for it more and more. Yes, I know I'm only 20 and I thankfully don't have any under eye wrinkles or crows feet as of yet, but I do suffer from dark circles and puffiness due to restless nights and generally being tired.
When this cream landed on my doorstep I was simply thrilled. If you've not heard of it, the
Vichy Idealia Eye Contour Idealizer
is a cream that claims to sooth and reduce fine lines, hydrate and soften the skin and soften the overall appearance of the eye area. It is also said to brighten the appearance of dark circles and re-awaken your natural radiance. Oh and did I mention that the cream is suitable for sensitive skin, it is non comedogenic, hypoallergenic, free from parabens and contains Vichy thermal spa water? That is right. So does the product live up to its claims? Well since using the cream I have noticed significant improvement to my eye area. I have noticed my eyes are much less puffy, they are more hydrated, less dry, softer and smoother. As well as this I have found I am looking more awake and my skin is ever so slightly brighter. Apart from the results do you know what I really love about the product? The way it applies and of course the formula. To apply I gently squeeze the tube like Vichy suggest and apply a small amount of the lightweight product to the eye area. Oh did I mention the product comes with a very unique silicone applicator? It is said to have been developed to help create a soft touch but with the precision of a brush and I have to say, it works rather well. I simply brush over a few times starting from the inside, working outwards to spread the product evenly. Within a minute or so the cream is absorbed and I am good to go. It really is that simple and hassle free.
One thing I will say about the product is that it is quite pricey. At £23.00 for 15ml it is far from being cheap or purse friendly but then again Vichy are what I'd consider to be a luxury skincare brand that are well established so the price tag is really no surprise to me. Having said that, I've been using the tube for a few months now and it feels as though there is barely any missing so it does last well which is good for when it comes to getting your moneys worth. Overall, I thoroughly enjoyed the product. I think this would be ideal for those who maybe are a bit more mature than myself and have a few lines here and there or even if you, like me, have dark circles and suffer from puffiness. I liked this product so much that I even gave it a cheeky little mention in my
Five Great Products I Have Recently Discovered
post.
Have you tried this product? What Did you think of it?