Want to see what goodies I received in my September 2014 Degustabox?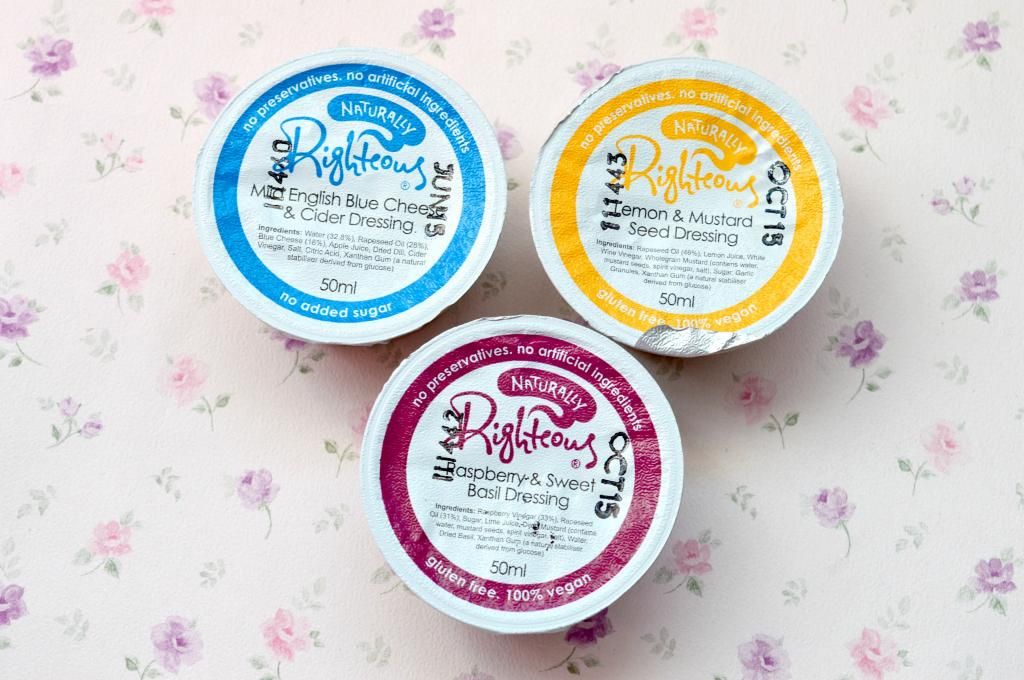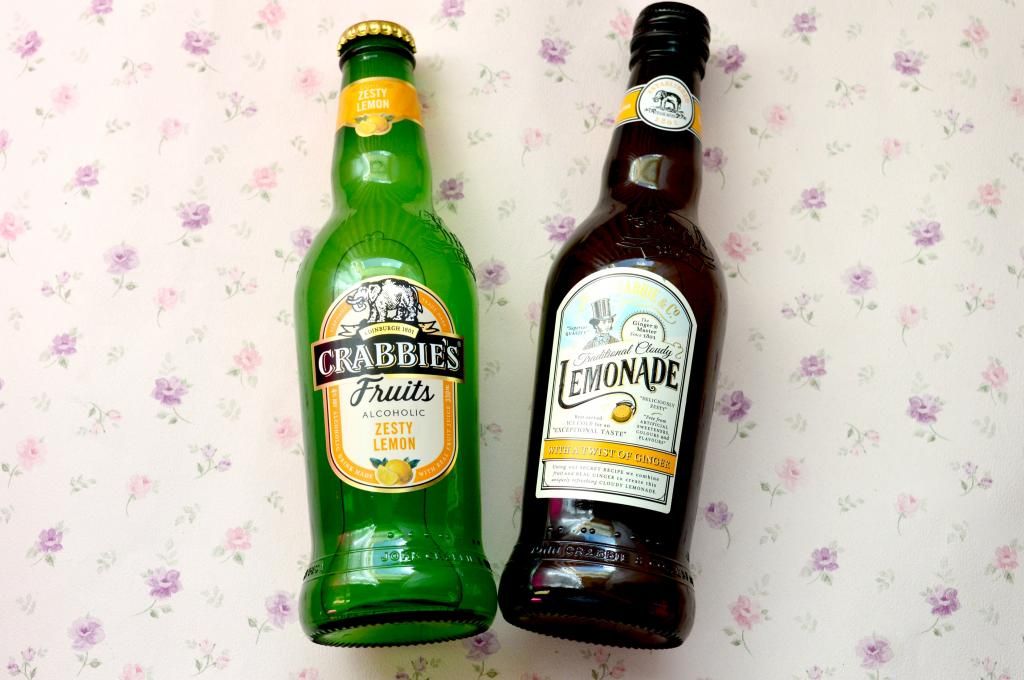 Burts Lentil Wave Crisps
If there was one snack that I couldn't live without it would most certainly be crisps. I'm a true fiend when it comes to the little enticing bags and although my tastebuds are always happy as Larry, my waist line certainly isn't. Because of this I've been trying to opt for "healthier" crisps, also known as those lower in calories. To be honest, as much as I love Quavers, they are getting a bit dull and boring so these three bags couldn't have arrived at a better time. I was lucky enough to receive not one, not two, but three different flavours. I got Lightly Salted, Thai Sweet Chilli and Sour Cream. Now you're probably thinking, what on Earth makes these different to other crisps on the market? Well they're free from MSG, artificial flavourings and colourings BUT the thing that really sets them apart is that they aren't made of potato, they're made of lentils. Now sometimes although healthy things are that little bit better for us, they don't have a patch on taste when you compare them to the higher calorie product but oh my, these really give regular crisps a run for their money. They're packed full of flavour, they have a fantastic crunch and they're light. I've tried each flavour and I've got to say, they all tasted lovely. My least favourite was Lightly Salted but only because the other two flavours were that nice. Thai Sweet Chilli was a combination of sweet and spicy chilli with ginger and lemongrass where as Sour Cream was a creamy combo of chives and sour cream. At just 99 calories per bag, you really cannot go wrong.
Bahlsen Pick Up Biscuits
Biscuits in my house don't stay around for long so it is no surprise that these are now all gone. I was very lucky to receive two packs of the Bahlsen Pick Up Biscuits in two flavours, Milk Chocolate and Black N White. Not seen them before? Well they are basically bars which consist of a thin chocolate slab sandwiched between two crisp biscuits. They are delicious. The biscuit is tasty and the chocolate in the middle is lovely and creamy. My favourite kind would definitely have to the Black N White version but the Milk Chocolate variety is great too.
Naturally Righteous Dressings
It was actually quite funny that I received these dressings in my box as it wasn't long back that I was eyeing them up when I took an unexpected and rare trip to Sainsbury's. There was just something about the Raspberry and Sweet Basil flavour that intrigued me to be honest. Anyway, I received three little pots which were, Raspberry and Sweet Basil, Mild English Blue Cheese and Cider and Lemon and Mustard Seed. All of them were put to the test, each drizzled over a nice fresh salad and I've got to say, they weren't bad. They were definitely different to your typical standard dressing, but in a good way. The Raspberry and Sweet Basil pot was tart but sweet. It worked nicely combined with my crunchy lettuce and was by far my favourite of the bunch. The second I tried was the Lemon and Mustard pot. I found this went really nicely with bland chicken as it just gave it a nice wave of flavour. Lastly I tried the Mild English Blue Cheese and Cider pot. Now I've had blue cheese before and I am not a fan so if I'm honest I wasn't really looking forward to trying it but I gave it a go nevertheless. Although I didn't overly like it, it wasn't actually that bad. It was slightly strong but nothing like what I was expecting. Would I have it again? Probably not but I'd definitely give the other flavours another try.
Nestle Carnation Cook With It
I'm always making creamy dishes so I was over the moon to spot two big cartons of the Nestle Carnation Cook With It. Not heard of it? It is made using fresh milk, with half the fat of single cream. It is said to be a low-fat cooking crème that is awesome for things like sauces, pasta bakes, soups and casseroles. I've actually already used a carton to make my
Creamy Parmesan, Brocolli, Leek, Onion and Bacon Tagliatelle Pasta
and I've got to say, it tasted just as good as when I used regular, higher in fat cream so I can't complain.
Little Miracles Organic Energy Drinks
Little Miracles is a brand I'd never heard of but from doing a little research I've learnt that the brand was developed by their Danish founder following intensive travelling in China. Here he learnt about the special properties of the Chinese Ginseng Root and a traditional Ginseng formula that allegedly enabled farmers to double their efforts at harvest time. The brand was then developed with consumer health and wellbeing in mind. Little Miracles are a blend of organic tea and super fruit. Each contains Ginseng in its purest form and Acai which is said to be perfect for a morning, noon or afternoon pick-me-up. Each bottle contains less than 90 calories and is sweetened with organic Agave, free from artificial colours, flavours and sweetners. I received two flavours, Green Tea, Ginseng, Pomegranate, Acai and Agave and Lemongrass Tea, Orange Juice, Ginger, Ginseng and Agave. Each is refreshing, not overly sweet and pleasant tasting. My favourite is certainly the Lemongrass Tea, Orange Juice, Ginger, Ginseng and Agave flavour as it is has a warming taste.
Seville Orange Marmalade
In my 20 years of life I very surprisingly had never tried Marmalade, that was until I gave this a try. This is totally unrelated but whenever I think of Marmalade I think of both Paddington Bear and old people. Anyway, I'm always a little apprehensive when trying new things, especially when they're sort of liquid/jelly like in texture but my mam reassured me that it was basically just Orange flavour jam. Now I do like a bit of jam every now and again (Strawberry or Raspberry are my go to kinds of choice) After a lot of "should I, shouldn't I" I decided to make myself a slice of toast and try it out. Honestly? It really is not my cup of tea. When it comes to sweet spreads I like them to be just that, sweet. Because the marmalade contains orange rind I found it to actually be quite bitter. My parents then gave it a taste and confirmed that it in fact tasted just like marmalade, so I guess I'm just not a marmalade kinda girl.
Jordans Simply Granola Crunchy Baked Oats with a hint of Honey
One product I received which certainly took me by surprise was this humongous bag of Jordans Simply Granola Crunchy Baked Oats with a hint of Honey. I'm not really a big cereal eater, heck I'm not even a breakfast eater (terrible, I know) but these clusters of deliciousness have been well and truly loved by yours truly. They're sweet, but not over the top, tasty and I love the texture (even if some bits do get stuck in your teeth!) I've simply been having bowl fulls of this with semi skimmed milk but I may be a little more adventurous and combine a bowl with some yogurt and fruit to see how I get on.
Elizabeth Shaw Dark Chocolate Mint Thins
Receiving chocolate is never something to be sniffed at and when I found these Elizabeth Shaw Dark Chocolate Mint Thins, I was excited. I've actually tried a few Elizabeth Shaw products now so I'm quite familiar with the brand however, I'd not yet tried the mint thins. If you're a fan of After Eights, I think you'll enjoy these. They're a similar concept but rather than having a gooey, minty center layer, they contain crunchy mint bits on top of the chocolate pieces. They're great for after you've had your dinner when you want a refreshing sweet fix or even just as a little snack with a cup of tea.
Crabbies Fruits Alcoholic Zesty Lemon
As a none alcohol drinker, whenever I receive these kinds of items in my boxes, I always pass them onto my family to test them out. My parents actually shared this bottle the other evening when we were having a delicious family dinner together. They both said it was quite tangy (I'd certainly expect that from the Zesty Lemon) but they also said that it was nice and refreshing as well as it being a nice change to their usual beverage of choice.
Crabbies Cloudy Lemonade with a twist of Ginger
Another Crabbies product I received was a bottle of their cloudy lemonade with a twist of ginger. I'm a big fan of lemonade but I don't ever recall having any containing ginger so I was rather intrigued by it. I've got to say, this stuff is lovely! It is really warming thanks to the Ginger but also nice and sweet. I'm definitely going to have to track this down next time I go shopping as I really enjoyed it.
As usual the
Degustabox
retails at £12.99 and is available to purchase on their website. Do be sure to give Degustabox a Like on
Facebook
as well as a cheeky little follow on
Twitter
as they are a fab brand.
Are you a Degustabox subscriber?

Shannon xo
(*PR sample)