Want to hear about the Candy Japan Box?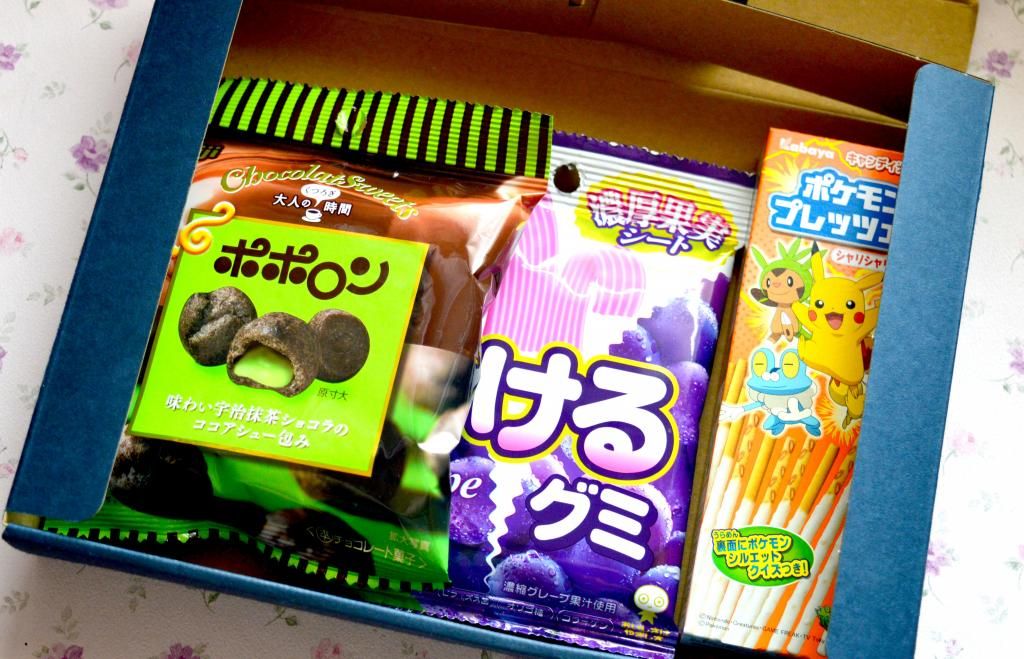 I absolutely adore food subscription boxes so when a Candy Japan box arrived on my doorstep I was simply thrilled. Not heard of it? Well
Candy Japan
was created by Bemmu, a Finnish expat in Japan. He puts together the boxes and sometimes his wife Nachi helps out. What Bemmu does is he picks interesting candies to send that may be rather difficult to get outside of Japan. The idea is that you subscribe to the service which costs $25 a month and you receive at least as much candy to fit in two standard Japanese envelopes. So you can expect at least two to six different sweets each month but some months they do send out larger boxes. Another great thing about the service is that they ship anywhere in the world so no matter where you may be, they can get a box/parcel to you which is fab! In my box I received three different products. I'll be honest, I cannot speak or read Japanese so I haven't the foggiest what the packaging says but I can tell you that I thoroughly enjoyed each item I received. The first was a bag full of chocolate balls filled with green tea filling. The outside kind of tasted like cereal and the inside tasted lovely and creamy, nothing like how I had imagined it would as in my experience I have found green tea to be rather bitter and I am not really a fan of the beverage but these little bites were very yummy. I particularly liked that they were sweet but not too sweet thus fixing my sweet craving without giving me sugar overload. The next item I received was a bag of grape flavoured jellies. They were tasty and much different to any western sweets I have tried. The taste was quite strong but still very nice. The final thing I received was a box of thin coated sticks which remind me of the very famous Pocky but what set these apart was that the box was covered in Pokemon! How awesome! The taste of these were sweet with a slight berry tang. Marc took a particular liking to them and practically devoured the entire box! (The greedy moo!) Overall, I thoroughly enjoyed my goodies. If I had any niggles I would say that I wish the box was much more affordable as it is a bit pricey for what you get as the items work out at around £5.00 each but as it came all the way from across the world, I guess expecting it to be really affordable might seem a bit too hopeful.
Have you tried Candy Japan?
Shannon xo
(*PR sample)