Want to hear all about The Home For Christmas Hamper from Gift Inspiration?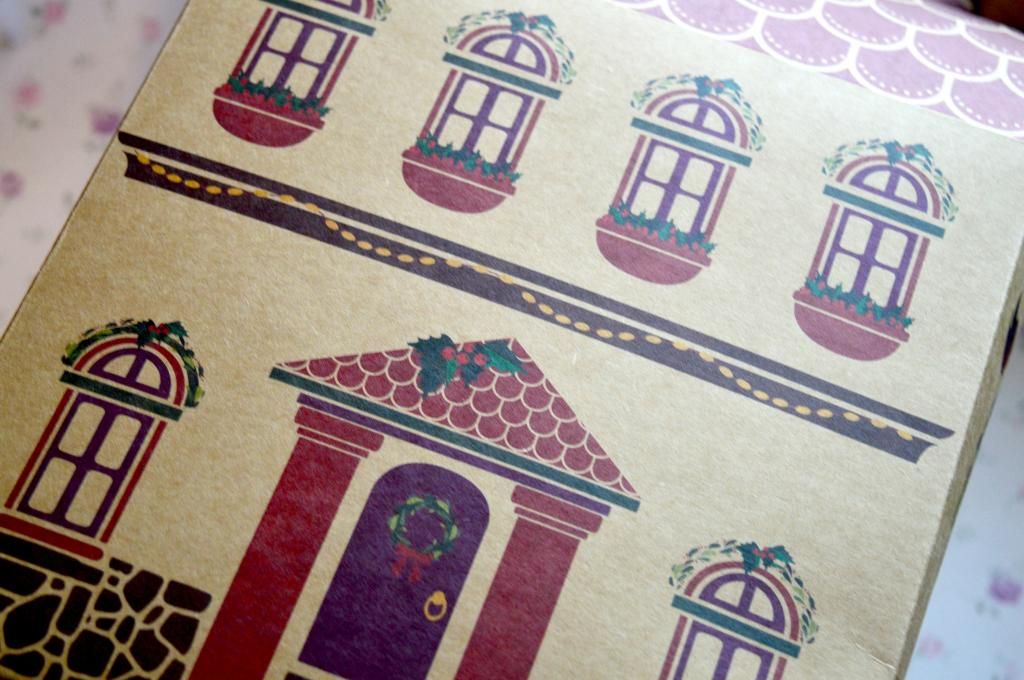 Do you ever have really awkward people to buy for at Christmas? You know the kind of people where you're not too sure of their every like and dislike? Or maybe they're a distant relative or family friend who you're not too close to but you still want to give them a gift at this time of year? Well this hamper is perfect for those kind of people (as long as they like sweet treats of course)
The Home For Christmas Hamper
comes packed full of lots of lovely sweet Christmas themed treats and even includes a lovely candle lantern. Inside the gorgeous Georgian style house decorated box you'll find three Viennese mince pies, a box of dark and white Belgian chocolates, a box of chocolate orange biscuits, a Christmas tree shaped iced biscuit and some handmade Christmas pudding flavour fudge (plus of course the lantern which I mentioned earlier as well as a tea light to go with it) In terms of the quality of all the goodies, I was really quite impressed. The mince pies were a nice change to the traditional type that I am used to, the chocolates were so tasty and were gone in next to no time, I thoroughly enjoyed the fudge with it's festive twist, the biscuits were lovely, the lantern did the trick and the Crimbo tree biscuit was great too although it did arrive a bit broken but that wasn't a big deal for me. In terms of the cost, the hamper retails at £24.95 and is available to purchase on the Gift Inspiration website.
Are you a fan of hampers?
Shannon xo
(*PR sample)