Want to hear my thoughts on the Large Chocolate Layer Cake Yankee Candle?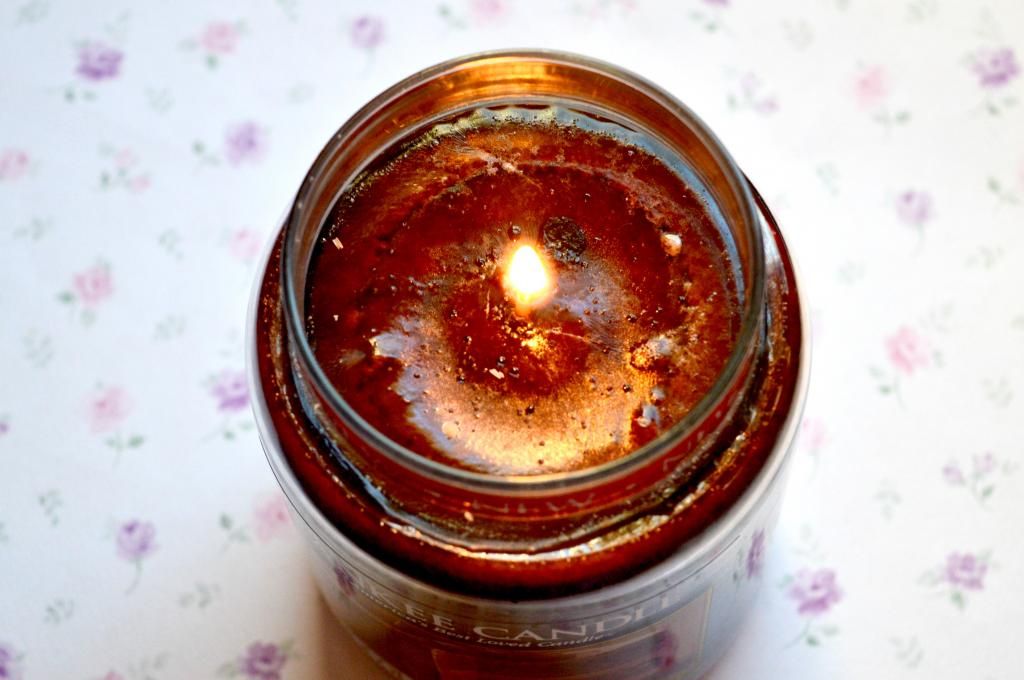 When I spotted this candle I knew it had to be mine. I mean a chocolate scent? How awesome! Anyway, normally I wouldn't take the risk and order a full size large Yankee Candle without trying the scent because A) they're not the cheapest and B) I wouldn't want to be stuck with a massive candle that I didn't like. However, I was feeling like a daredevil so I ordered the
Large Chocolate Layer Cake Yankee Candle
which I got from the Temptation Gifts website for the great price of £14.96. Now this scent is actually one of the limited edition 2014 fragrances so if you do fancy trying it out, get your hands on it soon to avoid disappointment! The scent is said to be a layers of rich fudgy cake laden with cocoa and covered with a light chocolate mousse frosting. I think I would certainly have to agree with Yankee's description as the scent is heavenly, sweet but not sickly and very authentic, not that horrible synthetic chocolate fragrance that some companies use. For the throw, I found the fragrance filled my large bedroom well but I didn't find it overpowering which I liked. Basically, I love it. As already mentioned I opted for the large jar which contains 22 oz (623g) so it is fairly big (Height – 17.5cm and Diameter – 9.5cm, the biggest that Yankee do) and it claimed to last between 110 and 150 hours. I found for me my candle lasted around a week of constant burning which I was really happy about. Would I recommend this candle? I one hundred percent would. If you love authentic chocolate smells, I think this is definitely something to try out, or if there is a chocoholic in your life this may even make a fabulous Christmas present! One thing I will say is that if you're going to buy this candle (Or any of the Yankee products which contain a wick) Invest in a wick trimmer as from experience they do have a tendency to mushroom which can ruin your experience.
Have you tried this?
Shannon xo