Want to hear my thoughts on the LUSH Snow Fairy Shower Gel or fancy winning a bottle?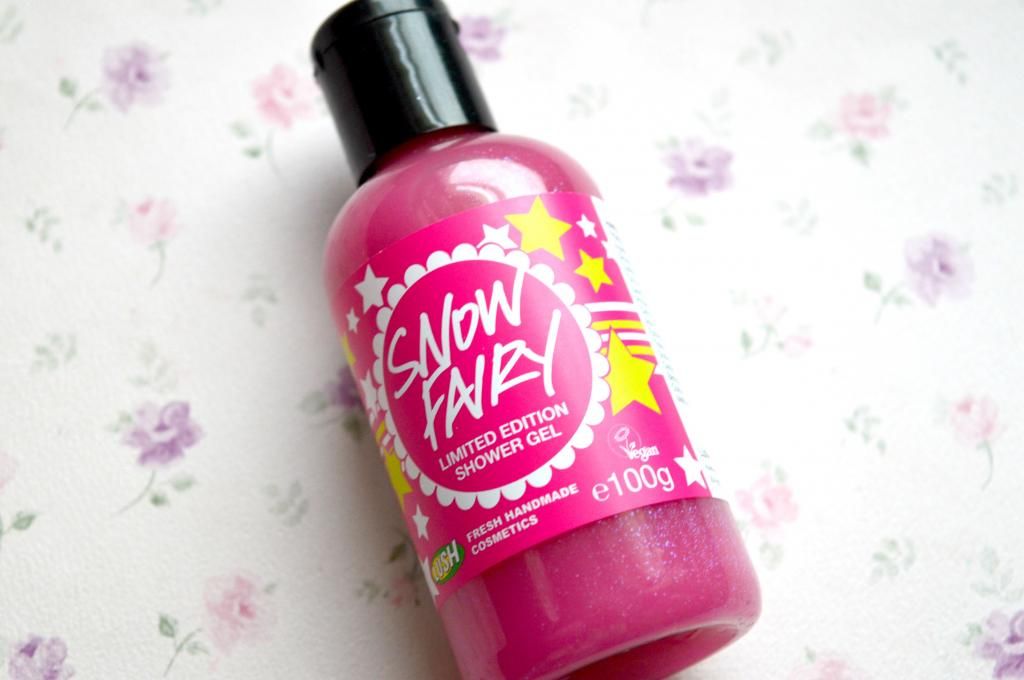 I know Christmas is over and Snow Fairy is sadly not available until later on in the year but I have been loving it and using it practically none stop everyday. I managed to get eight bottles of the beautiful pink shower gel in the LUSH Boxing Day sale as I purchased quite a few gift sets which contained the gem. If you've not heard of
LUSH Snow Fairy Limited Edition Shower Gel
, first of all, where have you been? And second of all, you have not lived! This stuff is beyond good. If you like your sweet, candy like scents, this is the one for you. The scent is a little hard to describe but imagine candy floss and pear drops, it is just wonderful. In terms of the colour, it is a fun pink shade that contains sparkly shimmer throughout. For the actual consistency of the product, it is a little thick but you are still able to easily dispense the product. I find a pea size amount creates a fabulous lather so very little is actually needed when you're in the shower. It is also probably worth nothing that this stuff can be used as a bubble bath too, well I use it as that anyway. I pop around a table spoon amount into the tub and get a nice amount of bubbles from it. Of course it isn't any where near the amount that you get from a bubble bar, but it still makes a pleasant experience. If you are already a fan of the Snow Fairy scent, fear not, there is a product that has the same fragrance that is available all year round and that is
The Godmother Soap
of course it isn't as pretty and is a totally different texture and consistency but it is an alternative. If you really do want the real deal though or you want to give Snow Fairy a go for the first time, fear not, I have a bottle to give away. To be in with a chance, follow the rules below!
Rules:
To be in with a chance of winning a 100ml Bottle Of LUSH Snow Fairy Limited Edition Shower Gel, enter via the Rafflecopter widget below
Those using multiple accounts to enter will be completely disqualified
There will be one winner
The giveaway is open worldwide

ALL

mandatory entries

MUST

be complete or you will be completely disqualified (Mandatory entries are the three that appear on the Rafflecopter widget before you are able to unlock any other entries.)
The giveaway will run from Sunday 1st March 2015 until Wednesday 1st April 2015 12:00am GMT (One month)
Once the giveaway is over I will contact the winner directly via email. Once an email is sent the winner will then have 48 hours to reply before a new winner is chosen.
Good luck!
Shannon xo