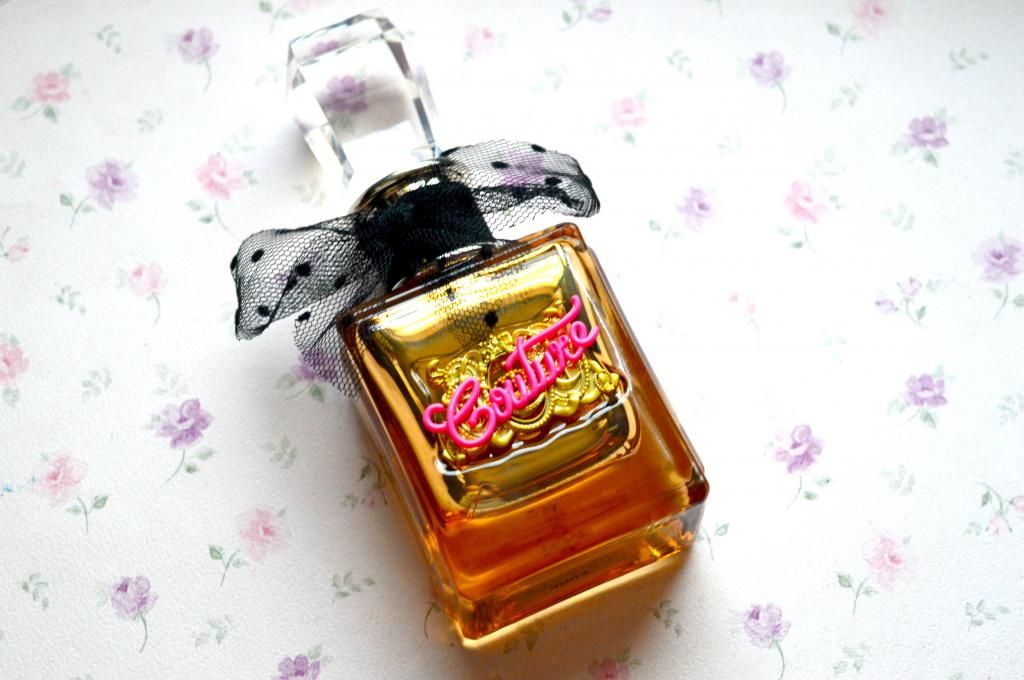 Juicy Couture Viva La Juicy Gold Couture Eau De Parfum Review
My parents have a habit of buying me Juicy Couture fragrances for Birthdays and Christmas. I am not really sure why that is as I never ask for them. However, it has become a little tradition and I am very grateful for each fragrance they gift me. At Christmas, I received a bottle of the Juicy Couture Viva La Juicy Gold Couture Eau De Parfum. Now I'd not actually heard of this scent before. But from doing a little research, I have discovered that it came out not long back in August 2014 as a newer version of the 2008 classic, Juicy Couture.
The fragrance was created by Honorine Blanc, a Lebanon-born lady who has created a whole boat load of fragrances. Fragrances include the original Juicy Couture, Beyonce Heat, Vera Wang Forever Vera as well as a lot of other celebrity fragrances. Anyway, what sets Gold Couture apart from the original is that it is a glamorous and decadent version. The fragrance actually reminds me a lot of the
Jimmy Choo Eau De Parfum
although I'd say this fragrance is a lot sweeter.
A great Autumn/Winter fragrance
In terms of the scent, it has top notes of Wild Berries. Middle notes of Jasmine Sambac and Honeysuckle. And base notes of Sandalwood, Amber, Caramel and Vanilla. It is one of those candy sweet fragrances but it has a slightly more sophisticated feel to it, especially compared to the other Juicy scents. Personally, I think this is a good Autumn/Winter perfume rather than a Spring/Summer scent but that is just my opinion. For day or night wear, I reckon you can get away with wearing this at any time as it is versatile in that sense.
For the wear time, it is great and lasts very well. I find for me personally, it lasts around 9 hours. I also find that it has quite a heavy sillage meaning that it is detectable from quite a distance. For the price, the scent retails at £36.00 for 30ml, £49.00 for 50ml and £67.00 100ml. Each size comes housed in a beautiful gold coloured bottle complete with a pink lettered logo and a black lace bow which looks great on my dressing table. Would I repurchase this? I certainly would. The
sweet and chic fragrance
is definitely worth checking out.
Have you tried the Juicy Couture Viva La Juicy Gold Couture Eau De Parfum?