Want to hear my thoughts on the AirPure Romantic Nights 3 Fragrance Candle?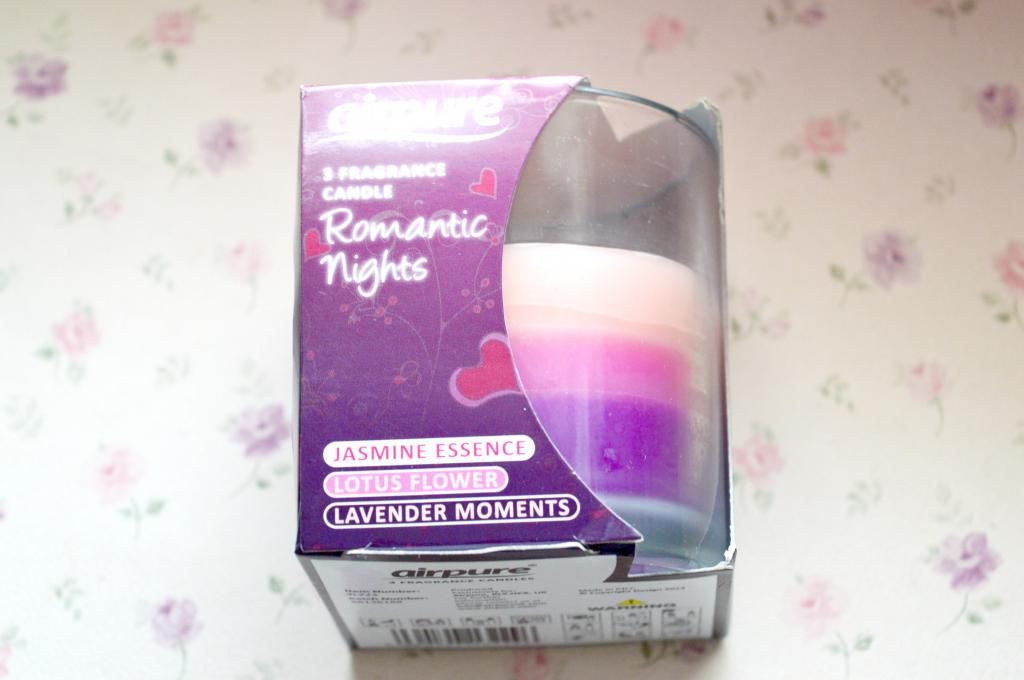 Many of you know that I LOVE my candles and home fragrance but I have to be totally honest here, I don't think I have ever been so disappointed in a candle before. I am talking about the
AirPure Romantic Nights 3 Fragrance Candle.
This candle was sent to me directly by AirPure and when I opened up the package and spotted it, I was very eager to give it a try. As you can see the candle contained three layers, a light pink layer which was scented with Jasmine Essence, a hot pink layer which was fragranced with Lotus Flower and a purple layer which was scented with Lavender Moments. The novelty of having three scents in one product really appealed to me but once I lit the candle I was left feeling really disappointed. The first layer, Jasmine Essence had barely any detectable scent. The same was the case with Lotus Flower and yup, you guessed it Lavender Moments barely had any form of noticeable scent to it as well. In terms of the burn time it burnt really quite quickly. I began burning the candle at around 10am and by around 3.30pm there was barely any wax left. Some people may consider the burn time actually quite long but after experiencing products from the likes of Yankee Candle, I often forget that the cheaper brands simply aren't capable of such longevity. Basically I think if you are after a candle for show or projecting light, you probably would enjoy this candle but if you are interested in the aroma and you expect a long burn time, I'm afraid I reckon you'll be a wee bit disappointed. You can check out the full range of candles here, on the
AirPure website
.
Have you tried this? What did you think of it?